This is huge (literally).
In New York City, Starbucks stores are about as common as yellow cabs. It's hard to walk a block without spotting the familiar hunter green storefront of the city's many, many locations. So hearing that a new Starbucks outpost will open in 2018 doesn't seem all that exciting.
Until, that is, you find out said location will not just serve as another of NYC's most reliable public bathroom/PSL and Frappuccino paradises. The newest store, slated to open in in the trendy Meatpacking district, is in fact a 20,000-square-foot coffee lover's haven called Starbucks Roastery that will probably look something like this: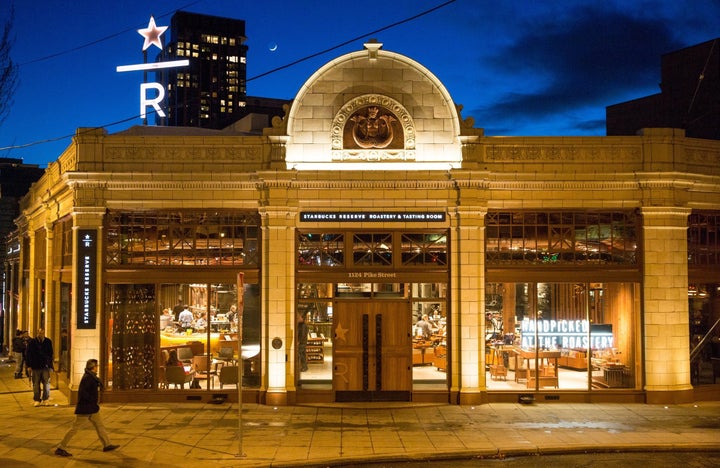 The outpost is inspired by the original 15,000-square-foot Roastery that opened in 2014 in the chain's hometown of Seattle. A spokeswoman for the brand said in a news release that the Roastery will be like "coffee theater": Visitors will have the opportunity to communicate with baristas to learn more about coffee and brew methods, plus get a first hand look at the process itself with "rare" and "small lot" coffees from around the world.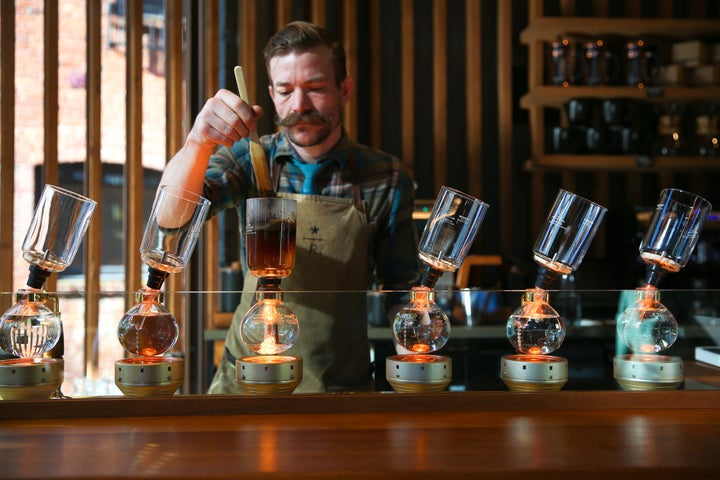 To give you a better idea of size, the completed new Roastery will span just a little less than half a football field in a building currently being developed on the corner of West 15th Street and Ninth Avenue. While the brand declined to confirm, outlets such as Yahoo and Curbed report that it will be the world's largest Starbucks.
Howard Schultz, chairman and chief executive officer at Starbucks, said on the company's website that in bringing the Roastery to Manhattan, the brand hopes to "take elements from what we originally created and build something even bigger and bolder, celebrating coffee and craft in a completely unique and differentiated way."
This is truly Starbucks' city, we're just living in it.