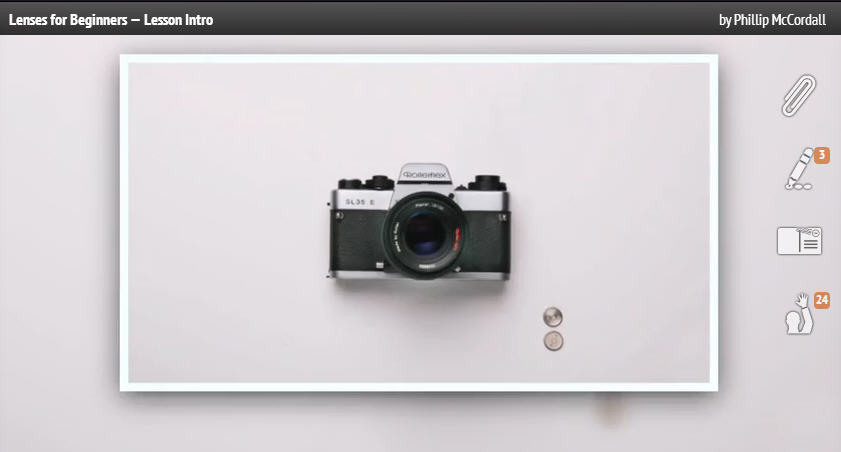 Curious.com's lesson player features video and other teaching tools
With $7.5 million in start-up funds from Redpoint Ventures and some individual investors, Curious.com is open for business as a marketplace that allows teachers of all kinds to market video lessons to eager learners. Part YouTube, part Khan Academy and a big part unique, the service not only enables teachers to post video but to enhance their lessons with exercises, attachments, a discussion board and what the company is calling "Curious Cards" for students to share their achievements and interact with teachers.
While there are lots of free lessons on the site, teachers have the option of charging -- typically between $1 and $3 per lesson. Teachers keep 70 percent of the revenue with the rest going to support the site.
Topics vary widely from beer making to photosynthesis. There are even classes on how to apply makeup.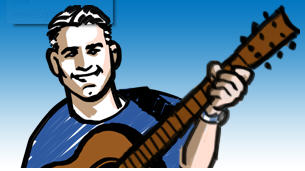 CEO Justin Kitch plays guitar when he's not starting companies (image: ceounplugged)
Co-founder Justin Kitch calls Curious.com "a marketplace for lifelong learning" and in a recorded interview for CBS News and CNET (click here and scroll to bottom to listen) he said the company built its own "lesson player" to empower teachers to create full featured lessons rather than just videos.
Part of the inspiration for Curious.com came from Kitch's own (apparently successful) effort to learn to play guitar. Kitch performs at company events and local bars and venues in the San Francisco area.
Related
Popular in the Community