 Students seeking admission to SUNY schools of education should be required to have grade-point averages of at least 3.0, with the aim of boosting teacher quality, a blue-ribbon state advisory panel said Wednesday.
The New York Education Reform Commission, in a preliminary report released at an Albany news conference, also recommended more prekindergarten classes, additional instructional time for older students and consolidating small school districts.
Gov. Andrew M. Cuomo, who appointed the commission in April, said Wednesday that the intent was to find ways to upgrade New York's academic achievement, often lackluster compared with that in many other states. But the governor appeared to tamp down expectations of quick improvement by suggesting several times that the state lacks money for major expansions in student services.
"It's looking at the money we now spend, and seeing if we can do better with the money we already have," he said.
Cuomo's policies have been aimed largely at slowing growth in school spending to keep the state's budget balanced and to curb increases in local property taxes.
Some commission recommendations -- for example, requiring higher GPAs for prospective teachers -- would cost little or nothing to put into effect. The state university system now has a 2.75 grade-point average as the minimum for admission to teacher programs leading to a master's degree. The GPA scale tops out at 4.0.
David Doyle, a SUNY spokesman, said the average GPA systemwide is 3.36 for students enrolled in undergraduate teacher education and 3.80 for those in graduate programs. Doyle indicated that the system favors the commission's recommendation.
"SUNY would support efforts to raise the academic quality and instructional experience of our future educators," he said.
The Rev. Calvin Butts III, president of SUNY Old Westbury, also endorsed the commission's recommendation. Old Westbury's School of Education has about 550 students.
"I think those who teach our children should be qualified at the highest levels to do so," Butts said in a phone interview.
The 25-member education commission is headed by Richard Parsons, former chief executive of Time Warner Corp., who spoke at Wednesday's news conference. Other members include Randi Weingarten, president of the American Federation of Teachers union; John B. King Jr., the state education commissioner, and state Sen. John Flanagan (R-East Northport), chairman of the Senate Education Committee.
Flanagan, in a phone interview, called the commission's interim report a good first step, but added that he is pushing for more recommendations aimed at controlling special-education costs.
"We have to look at those services and see if we can do it more cost-effectively, without -- and I emphasize this -- jeopardizing the mission," he said.
Many Long Island educators have speculated about whether Cuomo and his commission would include the Nassau-Suffolk region in recommendations for consolidating school districts to save money and improve student services. Most talk of school mergers at the news conference, however, centered on upstate rural districts.
"I don't see any political will to push for it here -- unfortunately," said Lee Koppelman, a leading regional planner for the Island and a professor emeritus at Stony Brook University. "In fact, they should push for consolidation on Long Island. That's where most expenses are." ___
Distributed by MCT Information Services
Related
Before You Go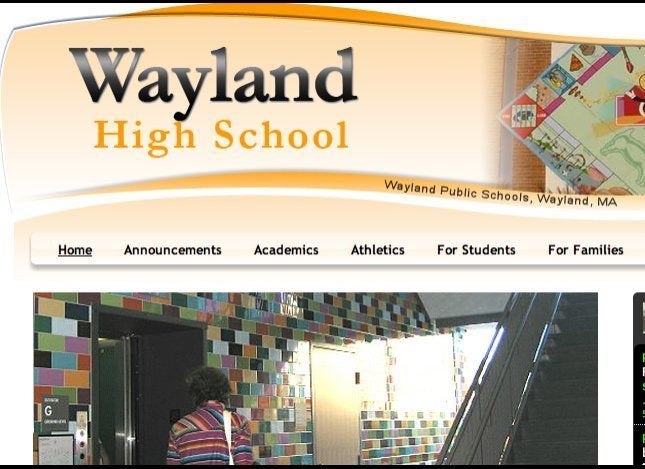 U.S. News Best High Schools for STEM 2012
Popular in the Community