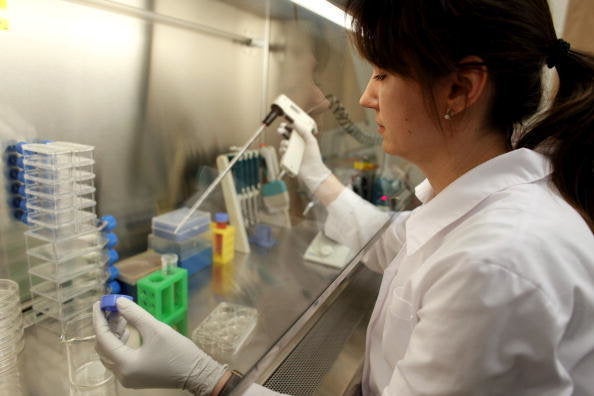 The California Institute for Regenerative Medicine (CIRM) sponsored a poetry contest to promote Stem Cell Awareness Day last Wednesday, and the seemingly innocuous event kicked up a serious controversy.
One of the winning poems, published on CIRM's website and in a national publication, utilizes the language of the Christian ceremony of communion to make its point. Here's the full text of that poem, entitled "Stem C.," by Tyson Anderson:
This is my body

which is given for you.

But I am not great.

I have neither wealth,

nor fame, nor grace.

I cannot comfort with words,

nor inspire to march.

I am small and simple,

so leave me this.

Let me heal you.

This is my body

which is given for you.

Take this

in remembrance of me.
Anderson's poem doesn't strike me as being deliberately provocative -- its tone is clearly heartfelt. But using the language considered sacred by most opponents of stem cell research in order to promote the research is, well, provocative. The Life Legal Defense Fund, which has opposed CIRM since its founding in 2004, was, it's safe to say, provoked:
The choice of this poem for a prize represents the deliberate pilfering of the holiest of voluntary, sacrificial acts in the history of humanity for a shoddy pep piece in CIRM's campaign to promote the wholesale destruction of human life.

As if squandering taxpayer money on propaganda to promote "Stem Cell Awareness Day" were not enough, CIRM is bent on mocking the most sacred of Christian texts.
If Anderson is bothered by the Life Legal Defense Fund's hyperbole, it should comfort him that the group thought enough of his "shoddy pep piece" to use it as a basis for expanding their argument: "The poem's premise is that the embryo is a person wishing to give its life, but why we should assume that the embryo is saying, 'Let me help,' rather than 'Let me live'?"
This seemed the start of an enlightening debate, but CIRM chose not to continue it, instead removing the poem from its website and apologizing.
The AP covered the story this past week but was laughably off base in its description of the poetry contest as "an attempt to lighten up the heavy subject of stem cells through poetry." There is nothing light about Anderson's poem. And it has resulted in people taking a harder look at the moral implications of both the promotion and suspension of stem cell research. For that, Anderson should consider his poem a success.
Feel free to share your viewpoint in the comments section below.
Related