A second woman faces animal cruelty charges for her alleged role in animal torture porn films.
Stephanie Hird, 29, was arrested Wednesday while attempting to board a plane at Miami International Airport, according to the Miami Herald. She is charged with five counts of felony animal cruelty after appearing in porn video that allegedly showed the torture and killing of various animals.
Another actress, Sara Zamora, 28, was arrested April 4 for her alleged part in the same films. Zamora faces nine felony counts after allegedly committing extreme acts of animal cruelty on camera.
"It's certainly horrifying. I mean these are sadistic people inflicting gruesome suffering on innocent and vulnerable and helpless animals," Stephanie Bell, PETA's Cruelty Casework director, told CBS Miami.
Police said one video, allegedly shot in a South Florida home, shows Zamora and "other unidentified women torturing and killing a wide variety of animals, including chickens, rabbits and more for the sexual gratification of its viewers."
Hird, who has also gone by the alias Megan Jones, is an established model and pornographic actress who has appeared in various fetish films, including a "giantess" fetish video that was featured in TLC's reality show "Strange Sex." In the film, Hird pretends to be a 1,000-foot-tall woman.
Before You Go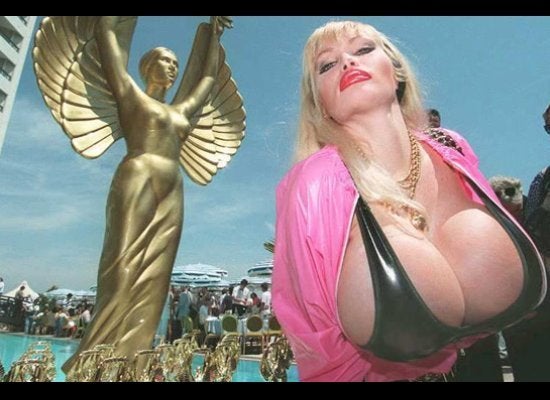 What Killed These Porn Stars?
Popular in the Community