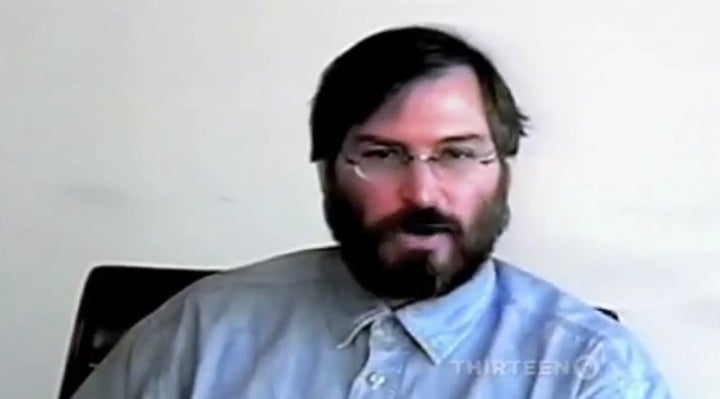 The 46 second clip below, taken from the PBS documentary "Steve Jobs: One Last Thing," just about sums up the visionary tech leader's outlook on life. In the past few days, technology pundits like Nick Bilton of The New York Times, as well as everyday Apple fans, have found themselves inspired by the short interview.
In the clip, below, Jobs reflects on the shortness of life but also the opportunity nevertheless available to those willing to sieze it:
When you grow up you tend to get told the world is the way it is and you're life is just to live your life inside the world. Try not to bash into the walls too much. Try to have a nice family, have fun, save a little money.

That's a very limited life. Life can be much broader once you discover one simple fact: Everything around you that you call life was made up by people that were no smarter than you and you can change it, you can influence it, you can build your own things that other people can use.

Once you learn that, you'll never be the same again.
Calling all HuffPost superfans!
Sign up for membership to become a founding member and help shape HuffPost's next chapter