In Rio de Janeiro, street art is king.
Thanks to a decree signed by the Brazilian city's mayor in 2012, all graffiti and street art created on designated city property is legal. (And street art created on private property is permitted with the consent of property owners.) That's why panoramic shots of the 2016 Olympic hub often include hints of painted walls or building-size portraits. There is a lot of outdoor artwork to see in Rio.
"Today, many [police] officers support graffiti initiatives for city beautification, and as a crime deterrent," Lu Olivero, founder of Aerosol Carioca, wrote in a 2014 op-ed for The New York Times. "They understand that graffiti can be a career opportunity for youth in low-income neighborhoods. The growth of graffiti in Brazil, and its role in challenging the status quo, demonstrates the power of art, and its ability to create dialogue."
For those in Brazil for the 2016 Olympics who want to tour a city known for its vibrant public art, the InstaWalkRio account on Instagram offers visitors and city dwellers a map outlining the various street art spots across Rio.
But for those not able to watch the games in person who also want to experience the beauty of Rio's murals and graffiti digitally, like they do the Olympic events, we've rounded up 50 of our favorite photos capturing the city's captivating wall art.
For more Olympics coverage: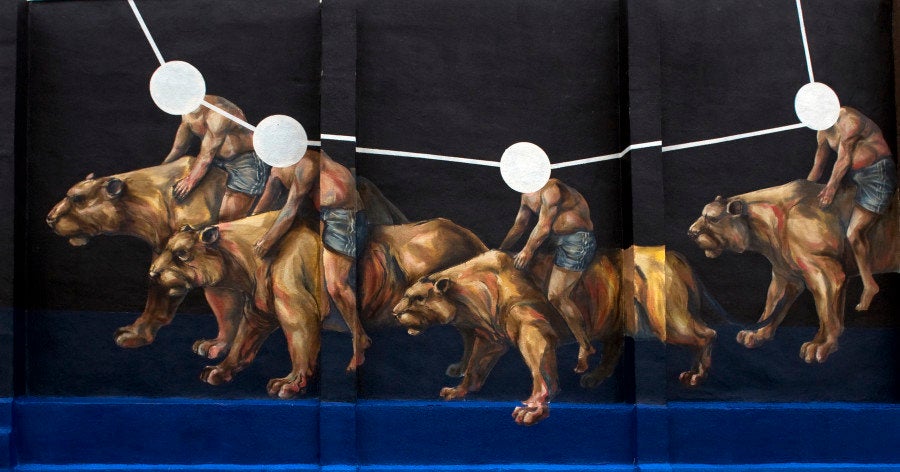 25 Street Artists' Works From Around The World
Popular in the Community