Before December, the Association for Student Conduct Administration had never launched an investigation into one of its own members. Then, Jill Creighton came forward and reported that the group's president-elect had sexually assaulted her.
ASCA is a higher education trade group that seeks to set industry standards on how to handle student misconduct cases, including sexual assault. Creighton said the organization gave more protections to Jason Casares, who she had accused of sexually assaulting her, during an investigation into her claims. Through a lawyer, Casares denied the charge.
"The board simply afforded him the male privilege that we fight so hard to dismantle," Creighton said. "It was shocking, is the only word I can come up with, because when it came to the community I felt I could rely on most to supply me with fundamental fairness, and provide a fair and unbiased process, it was totally the opposite."
Creighton and Casares were temporarily suspended from ASCA while the investigation took place. But Casares was allowed to delay his suspension by a day so he could give a presentation at a conference as an ASCA representative.
The suspensions were "to ensure that the board would not be influenced by either party during the investigation and resolution process," ASCA President Laura Bennett told The Huffington Post. The investigation by an outside law firm examined whether Casares had violated "expectations for elected leaders as outlined in ASCA's governing documents," she said. (Casares did not up presenting at the conference, however, Bennett told HuffPost after this article was first published.)
Creighton maintains that Casares was given a full, unredacted copy of her complaint. However, she said she received a redacted version of statements from Casares' side, which she believes gave more protection to his witnesses than to her own.
Later, during a hearing held by telephone on Jan. 27, Creighton said Casares was allowed to hear her full testimony before responding, but that she was not allowed to listen to his response. ASCA documents obtained by HuffPost confirm this was the arranged process for the hearing.
The investigation determined that Creighton's claims "could not be substantiated." Creighton said the ASCA board was given a full report of the findings but that she received only a summary conclusion. Bennett confirmed both parties received the same summary report at the same time.
Creighton said she felt as if the conclusion blamed her for being alone in a hotel with Casares, and that her questions about the investigation had gone unanswered. Creighton has filed a complaint about the investigation with the ASCA and has taken a voluntary leave of absence from the group.
Bennett said the investigation was fair and that the procedures gave Casares the chance to defend himself.
"Both parties were given the opportunity to address the board and be heard before a decision was reached, even though association bylaws do not require it," Bennett said in a statement. "In terms of Mr. Casares receiving a full copy of Ms. Creighton's complaint, it is association policy that a copy be provided to the individual named in a complaint so they can respond. This is also why Mr. Casares was permitted to hear Ms. Creighton's presentation to the board -- so he could respond."
Casares resigned from his position on the ASCA board after the investigation. Creighton says she declined an offer to replace him.
However, at the group's annual conference on Friday, a slide displayed in a session named "Jill Casares" as the organization's president-elect. Confusion over whether Creighton would accept Casares' old position led to the "incredibly unfortunate mistake," Bennett said. ASCA leadership offered Creighton both a personal and public apology.
Some members asked questions about the situation between Creighton and Casares at a forum at the conference, but many attendees said they left without answers because Bennett cited confidentiality restrictions.
The fallout has continued for Casares. Last week, Indiana University Bloomington, where he was the director of student ethics and deputy Title IX coordinator, placed him on administrative leave while "the university examines the allegations made against him," said spokesman Mark Land. IU learned of Creighton's allegations last week when she went public with them on Twitter.
IU will also conduct an "independent review" of the 15 to 20 sexual misconduct disciplinary hearings in which Casares has participated since the beginning of the current academic year. This will be completely separate from the police investigation into the allegations against Casares, Land said, and the university "has not set any sort of timetable for completing its work, although we don't think it will take all that long."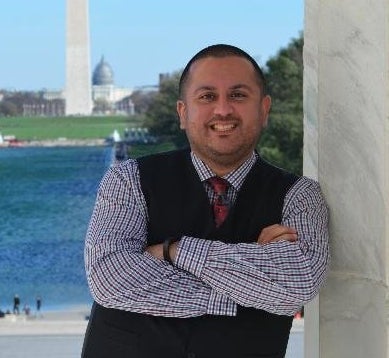 ASCA said in its statement last week that it wants to move forward. But Creighton's public complaints are complicating that for members who still have questions for an organization whose leadership they turn to for guidance when handling similar cases with students.
"I have no doubt that everyone involved wants the best for the Association, but it feels like we have very different approaches as to how that might happen, how to make that happen," Creighton said. "But I feel addressing the problems more directly and more openly, and with more transparency will help us move forward, because we do it so well for our students, I want to do it well for ourselves too."
Police in Fort Worth, Texas, where the alleged assault took place, said they are still investigating and have not closed the case.
This article has been updated to include additional comment from ASCA President Laura Bennett.
Popular in the Community