Just by taking a seat, these elementary school kids are making friends.
Kids from Willowgrove School in Saskatoon, a city in Saskatchewan, Canada, can sit down on a "buddy bench" when they need a friend to play with during recess. CBC News explored the simple concept in a recent video.
"Before, I [saw] people walking around by themselves," one boy says in the video. "And then once we got [the benches], I've seen a lot more people with friends to play with."
When kids feel lonely, they just take a seat on the green bench, signifying that they're in need of a buddy to play with.
"Someone will come find you and include you in their game," Matthew, 7, explains in the video.
The wait doesn't seem to be long, either -- Matthew said he only sat for a minute before he was asked to play.
The CBC video struck a chord with Facebook users, quickly racking up more than 15 million views on the platform.
"There are times in my life when I could use a buddy bench. People of all ages are lonely at times," one Facebook user wrote. "It's a simple, transformative idea."
Other schools have also implemented this concept. Students at the McIntyre Elementary School, in Pittsburgh, Pennsylvania, created a buddy bench of their own so that shy kids could still partake in recess activities without the stress of approaching other classmates.
"The bench is a powerful anti-bullying tool," Regina Farrell, school counselor at McIntyre Elementary, told The Huffington Post, last year. "It builds kid's self-esteem to ask others to play with them. Likewise, reaching out to a peer who is feeling left out is significant as well."
What a sweet way to gain a new pal!
Related
Before You Go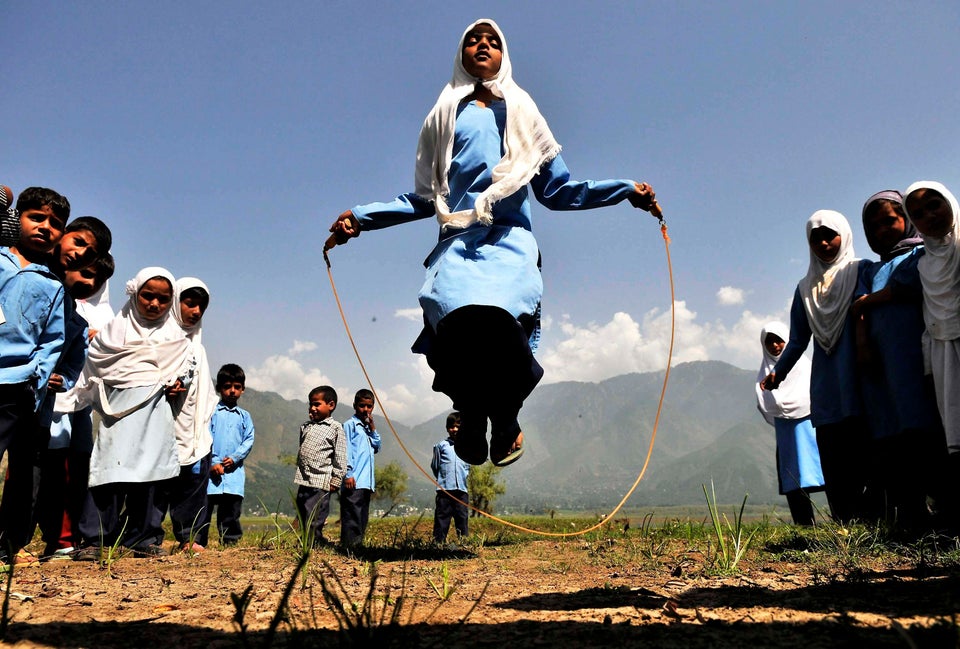 Photos Of Girls Going To School Around The World
Popular in the Community