 Jack the Ripper tormented me every night of my year in London.
There's no need to check your history books. The notorious serial killer has been dead for more than a century. But, to this day, his legacy lives on with "Jack the Ripper Tours" through the Whitechapel area of London.
My basement flat near Old Spitalfields Market just happened to be the same street where Jack the Ripper found several of his victims. And that meant every night, a different group of tourists and I heard the same spiel about London's most notorious criminal.
In London, it's Jack the Ripper. Outside of London, it's Harry Potter and his Hogwarts crew. In New Zealand, it's Bilbo Baggins. They're the fictional framework for how many people, especially young people, tour the world. But, these real places have real people with real problems that really do affect our globally-connected world.
And that raises the concern: We may be traveling more, and to exotic places, but all this travel isn't necessarily increasing our global competence.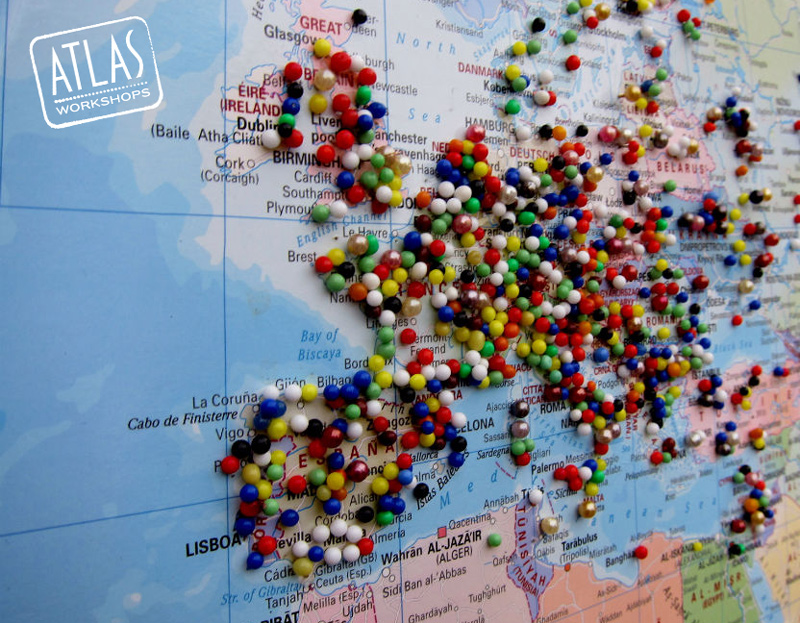 Student travel shouldn't be about adding more pins to the map.
"Students nowadays are more likely to have travelled abroad by age of 16 and have easy access to a world of information through the internet," writes British schoolteacher José Picardo in a piece at the Guardian. "However, they still need to be guided through the process of discovery so that a deeper understanding of their own place in the word is developed."
To prepare American students for today's global economy, we need trips that build global competence with quality cultural engagement. With a few exceptions, most international student travel is failing to build that skill.
Most trips fall into one of two categories: service or sight-seeing. Service trips might build a well in a remote village or volunteer at an orphanage. Only a handful of these programs, well intended as they might be, create sustainable partnerships or shared learning.
A 2010 study by the Human Sciences Research Council concluded that "short-term volunteer projects can do more harm than good." As the Guardian's Ian Birrell explains,
Wealthy tourists prevent local workers from getting much-needed jobs, especially when they pay to volunteer; hard-pressed institutions waste time looking after them and money upgrading facilities; and abused or abandoned children form emotional attachments to the visitors, who increase their trauma by disappearing back home.
This worst-case, do-gooders-done-wrong scenario shows how the current model is broken. It's not an international exchange that addresses real social problems.
The alternative to service trips isn't much better. Big corporate tour operators promise "life-changing educational travel opportunities." They deliver cookie-cutter tourist itineraries. See 10 European cities in 14 days! How exactly does that foster cultural awareness or a cosmopolitan ethos?
Globally competent students ask and explore critical questions and 'researchable' problems -- problems for which there may not be one right answer, but can be systematically engaged intellectually and emotionally.
Problems like remote medicine in Peru. In Peru, previously isolated communities in the Amazon are gaining access to doctors and specialist via telemedicine clinics. Think doctors on Skype. From remote stethoscopes to mobile phone eye-exams, new technology is rapidly enabling new services to be delivered to remote communities. Wouldn't it be valuable to join a summer trip that studied the advantages and setbacks of this technology?
"We need a curriculum of big questions, examinations where children can talk, share and use the Internet, and new, peer assessment systems," writes educational researcher Sugata Mitra, the winner of the 2013 TED Prize, in a recent special edition of TED Weekends. "In the networked age, we need schools, not structured like factories, but like clouds."
It's time for a new approach to educational travel. That's exactly why a group of globe-trotting education reformers launched Atlas Workshops. It's our effort to change the way students engage the world and encounter other cultures. This summer, we're organizing trips to study remote health in Peru, education reform in South India and the expansion of the European Union in Croatia.
Our trips are designed around current events and research subjects, not country counts. Every workshop spends approximately two to three weeks in the field gathering key information, meeting with experts, conducting field interviews and completing research activities. Then, we turn that research into a unique project: a prototype, mobile app, game, website, photo essay, or e-book chapter.
There is nothing wrong with visiting London and learning about Jack the Ripper. But, it'd be downright criminal to visit "a city that has twice as many bookshops as New York, (and) more Michelin-starred restaurants than Paris" and spend hours staring at my basement window.
REAL LIFE. REAL NEWS. REAL VOICES.
Help us tell more of the stories that matter from voices that too often remain unheard.