Showtime's Homeland wraps up its sixth season Sunday and as usual, the wrapping will have some loose ends hanging out.
"I think it's very fair to say everything won't be resolved," says executive producer Lesli Linka Glatter, who directed Sunday's 9 p.m. ET episode.
Truth is, there's no reason a TV show should get to neatly tie up issues whose real-life incarnations often grow murkier by the day.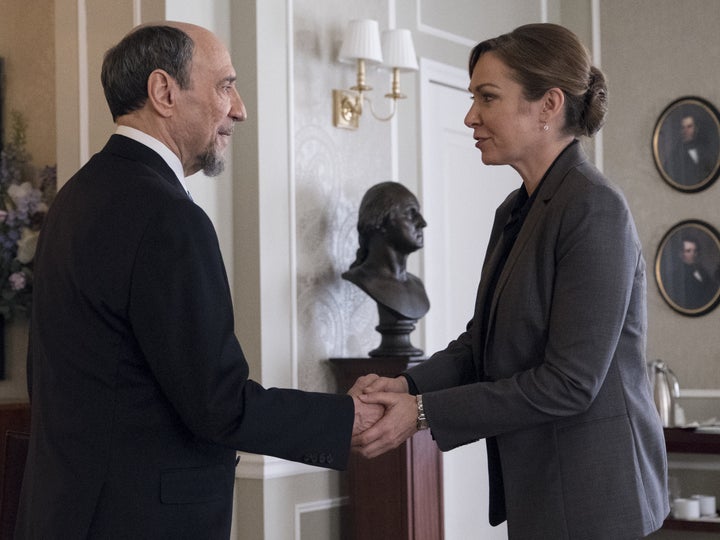 One of the central themes on Homeland this year has been a high-stakes, at times lethal rift between President-Elect Elizabeth Keane (Elizabeth Marvel) and Dar Adal (F. Murray Abraham), director of the country's most important intelligence agency, the CIA.
"A rift between the chief executive and the intelligence community," says Glatter. "Crazy, right?"
To enhance his side's chances, Dar Adal has been quietly collaborating with Brett O'Keefe (Jake Weber), host of a popular conservative television talk show, to systematically make up or distort news in ways that discredit the president-elect.
The fake news operation isn't two fanatics with a laptop. It's a massive hi-tech room, bigger than most legitimate newsrooms, filled with trained operatives who send their product around the world through the most sophisticated media channels.
"The fake news storyline was in place long before we started hearing about things like 'alternative facts'," says Glatter. "When we first looked at the set for our'fake newsroom,' we were afraid we had gone too far, that we were into Parallax View territory.
"Now we know we didn't go too far at all. We were accurate in a way that, personally, I'm not sure I'm thrilled about."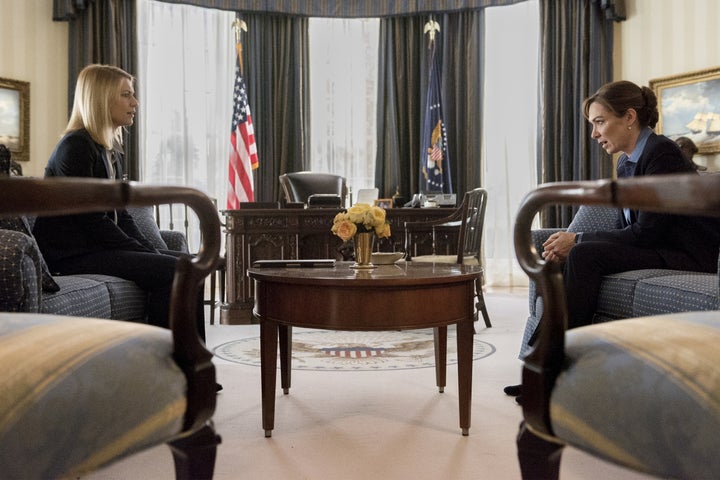 Homeland's storylines, which largely follow the path of former CIA agent Carrie Mathison (Claire Danes), have always danced with real-life events, and that's not accidental.
Creator Alex Gansa and his team meet every year with intelligence officials and other plugged-in people to gauge what might be timely topics from that world.
The goal isn't to imitate life, Gansa has often said, but tapping into current issues has given the show's storylines some eerie parallels to real life.
This season has had an additional connection to America because after several years abroad, it's set in New York.
"We thought it was time to come back to America," says Glatter. "New York was Ground Zero for the largest terrorist attack on American soil, and the repercussions of 9/11 are something we live out all the time."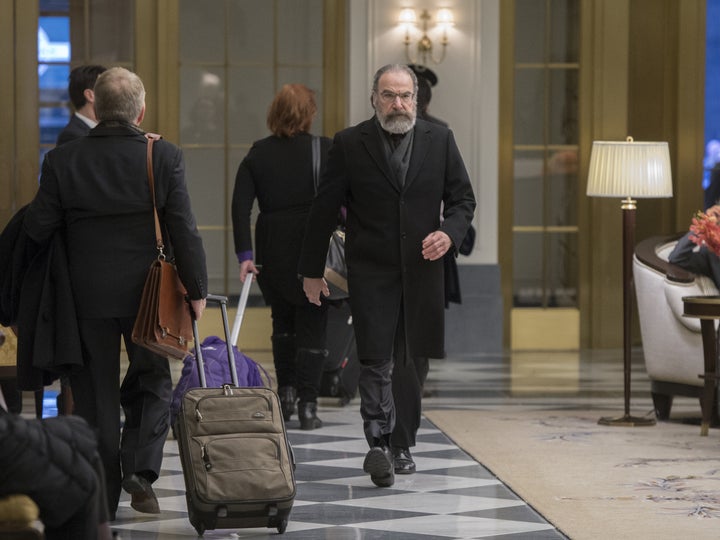 Carrie referenced 9/11 at the beginning of the series, when she told her fellow agent, friend and mentor Saul Berenson (Mandy Patinkin) that she must have missed something before 9/11 and she couldn't let it happen again.
Since then, however, Carrie has gradually begun to wonder if our government's post-9/11 response has been the right move.
"We're looking at both the reaction to 9/11 and the overreaction," Glatter says. "We have to be vigilant, of course. But since 9/11 there have been 95 deaths in this country from terrorism, and most of those have been homegrown. At the same time, we have 35,000 deaths a year from gun violence.
"Yet we spent billions on counterterrorism. It's become an industry. So we're trying to look at both sides. At its best, that's what Homeland does."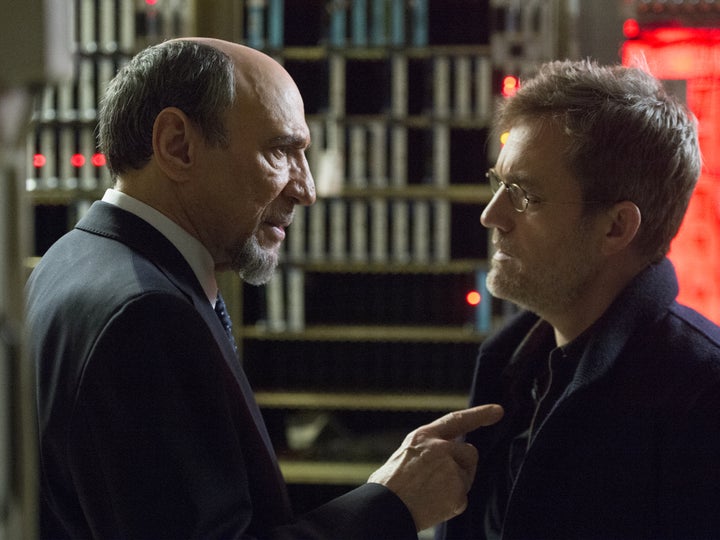 So even though Dar Adal has done reprehensible things this season, like separating Carrie from her daughter, Glatter says the show isn't framing him as a one-dimensional agent of evil.
"Dar is committed to keeping America safe," says Glatter. "And he believes the incoming president will not do that. He feels he's doing what's appropriate and right."
For that matter, she says, so does Brett O'Keefe, the crowd-inciting talk show host.
"He loves America and he feels he's doing what's best," she says. "Whether or not we agree with him."
Most of Homeland was already in place when the real-life election was held last fall, and Glatter acknowledges that the outcome was surprising enough that parts of the show were "recalibrated."
That included moving O'Keefe forward a couple of episodes. It did not include changing much about President-Elect Keane.
"Fortunately, we had already chosen not to make her anything like Hillary Clinton," says Glatter.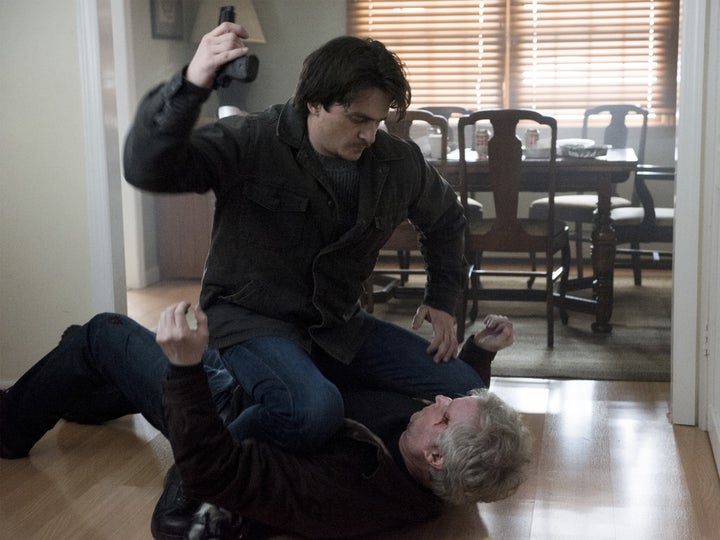 Also unaffected by the election, but timely in terms of the current conversation, Homeland focused heavily this year on Peter Quinn (Rupert Friend), an operative and friend of Carrie's who suffered a stroke last season.
He walks with a limp and sometimes has trouble with words. He's sometimes angry.
He has also shown relentless determination and uncovered some of the season's most critical secrets.
"Rupert has done an incredible job," says Glatter. "And he's gotten so much positive response from veterans' groups and stroke victims."
It wouldn't be surprising if Emmy voters followed suit.
Homeland has already been renewed for two more seasons, its seventh and eighth, which Gansa says will be its last.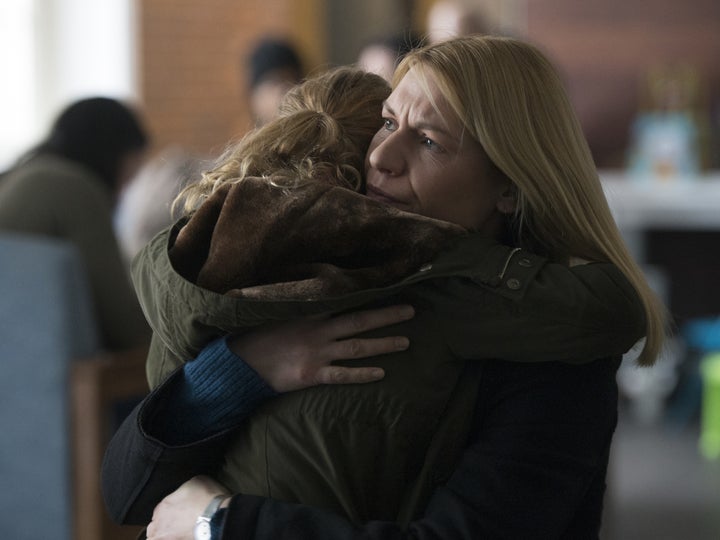 Glatter says Gansa hasn't yet outlined his plans for those seasons. The creative team meets every year after one season ends, she says, and starts assembling the pieces for the next.
Gansa said at the start of this season that he wouldn't mind keeping the show in New York for the last two years, but there's been no further indication that will or won't happen.
Meanwhile, Glatter says she directed Sunday's episode "mostly in the moment for what's happening in the show now, but with a little eye to what could happen next season."
She says her purely personal sense is that "there are still things to unravel" before everyone starts moving toward the end.
Which, if Homeland history is any indication, will not finish the game.
Calling all HuffPost superfans!
Sign up for membership to become a founding member and help shape HuffPost's next chapter
BEFORE YOU GO