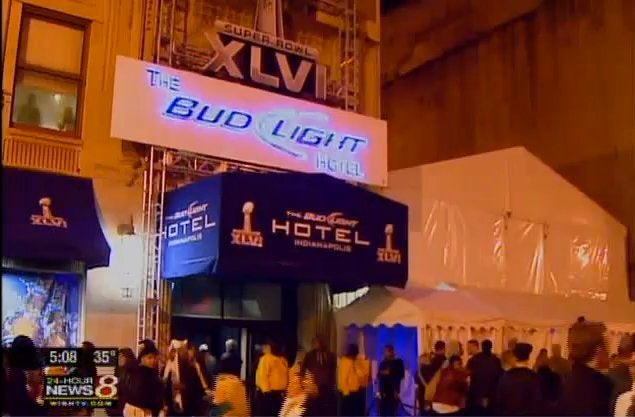 Officials have said they aren't concerned about an outbreak, though they have notified the Centers for Disease Control and Prevention and are working with health departments in New York and Massachusetts to identify other cases and prevent the disease from spreading, according to the Associated Press.
State health officials declined to identify the infected patient but told the AP he contracted the disease from an undiagnosed sibling prior to visiting downtown Indianapolis on Friday. The patient later learned about the infection after going to a doctor that night after feeling ill.
According to a health department press release, more than 200,000 people visited downtown Indianapolis on Friday to participate in Super Bowl festivities, which is why doctors are advising attendees to watch for possible symptoms.
"It takes about a week after being exposed and if they're susceptible to getting the measles, they may start off with an upper respiratory infection but later feel more ill with a high temperatures," State Health Commissioner Dr. Gregory Larkin told Fox 59 News. "That isn't common with other things so it's important to know about the high temperatures, as high as 105 degrees."
Larkin added that it's reassuring to know that many people have received measles vaccines. In fact, the CDC declared measles "eliminated" in 2000 due to the scarcity of cases.
In the first six months of 2011, the CDC confirmed 156 measles cases -- the highest number of cases since 1996 -- the majority of which occurred in people who had traveled abroad.
CORRECTION: A previous version of this article indicated the infected patient was a male. The Indiana State Department of Health has not made public the identity or sex of the patient.