Swiffer's new ad is all about dads.
Father and "Black-ish" star Anthony Anderson served as creative director for "A Clean House With Swiffer Dads" which features four prominent dad bloggers -- including HuffPost bloggers Doyin Richards and Beau Coffron -- talking about their hands-on approaches to raising their kids and cleaning their homes.
"Men really do embrace fatherhood," Richards says in the commercial. "Everyone says 50-50. I really think it's 100-100." Coffron details some of the many ways he tries to be an actively involved parent -- "whether that's making lunch or helping be part of cleaning the house and being an integral part of that."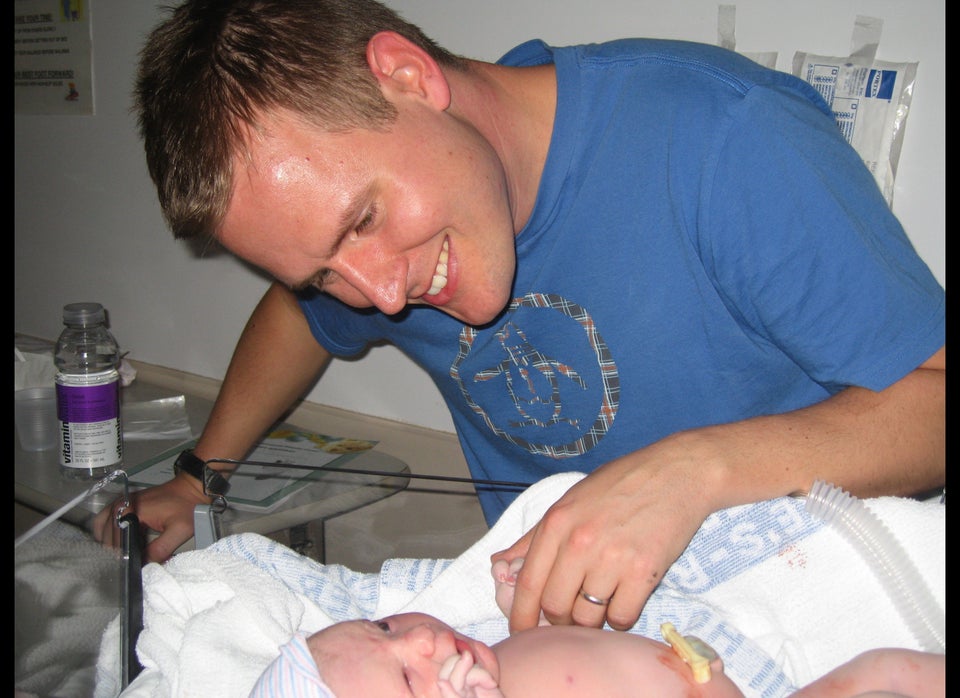 First Photos Of Dads And Babies