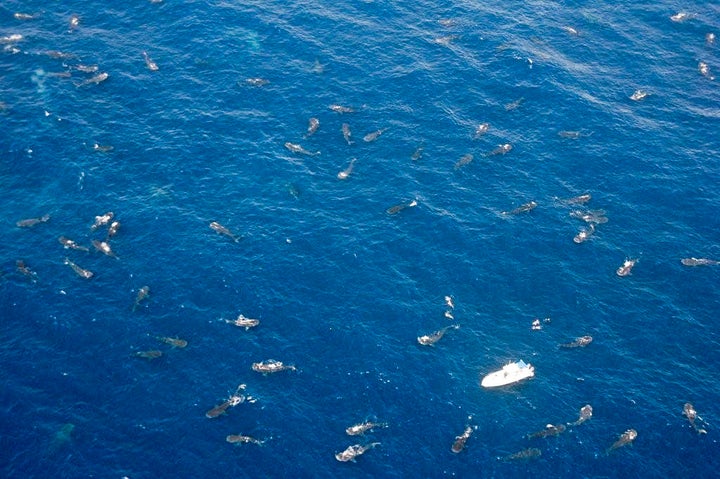 The fifth-annual Whale Shark Festival hits Isla Mujeres, Mexico on June 21, offering visitors to the island off the coast of Cancun the rare chance to swim with hundreds of 40-foot-long sharks.
As many as 1,400 whale sharks transit this part of the Caribbean every summer, experts say and festival organizers capitalize on the "bloom" of animals with diving, snorkeling and swimming trips that make ordinarily roomy dive boats seem perilously small in aerial photos taken during previous festivals.
The four-day event also features traditional dance performances, costume contests, lectures and beach activities. This being 2012, organizers are also promoting Maya tourism, as a number of important sites are within a day trip of the Isla Mujeres-Cancun area.
While there's no way to corral the wild sharks -- which grow to the size of school buses and yet feed on tiny plankton -- tour operators are so confident that visitors will spot them during the festival that they offer free second trips if they fail to find wildlife, according to a USA Today story from 2010.
All photos courtesy of Ceviche Tours
Related
Before You Go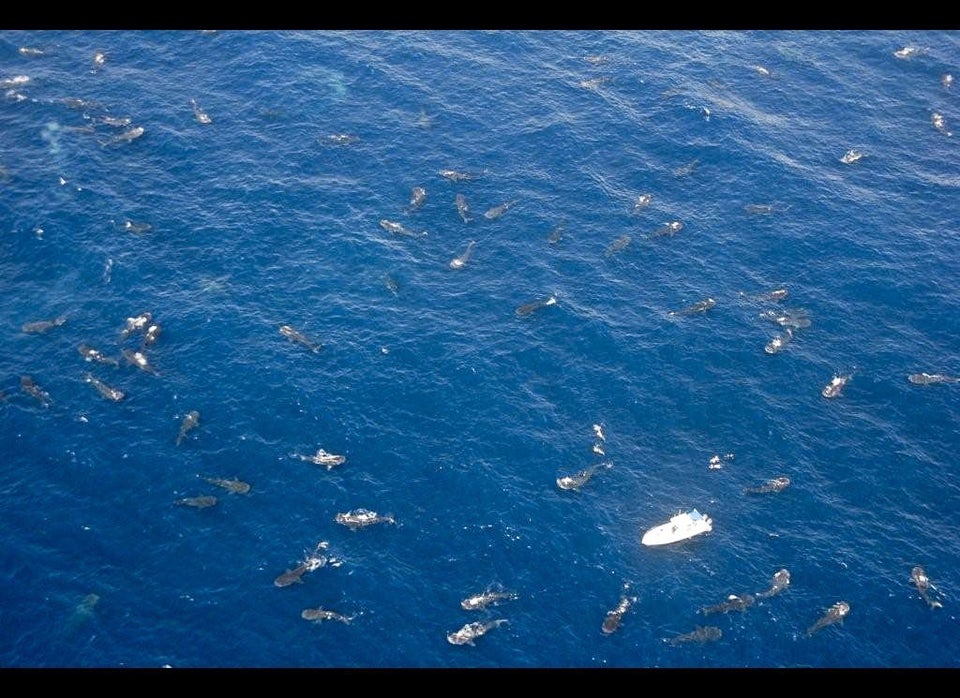 Mexico's Whale Shark Festival