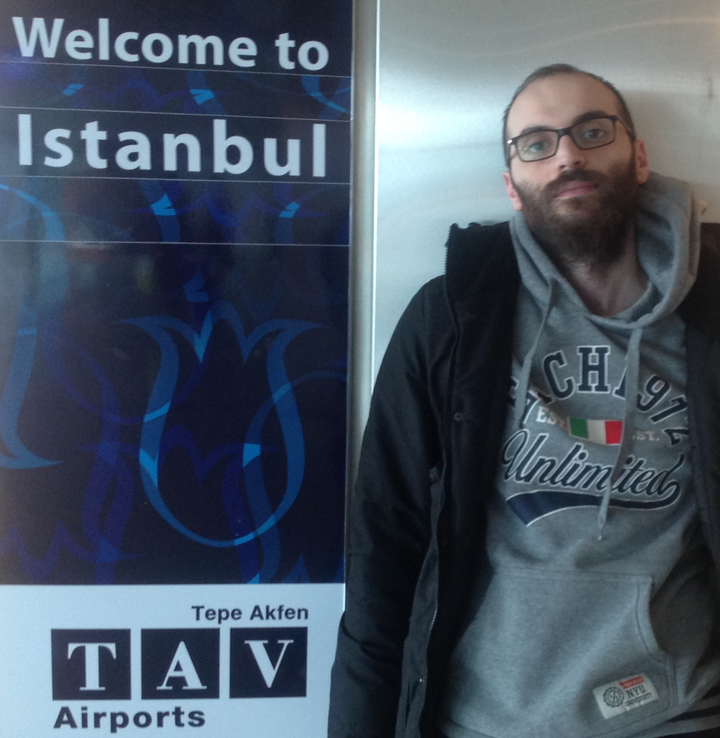 While many travelers gripe about being stuck at the airport for hours after delayed flights, a 28-year-old Syrian man is still waiting to leave a Turkish airport after an exceptionally long time: 369 days, to be exact.
After civil war engulfed his hometown of Homs, Syria, Fadi Mansour fled the country in 2012 to avoid military conscription and start a new life. Now, he spends day and night in a tiny, crowded "Problematic Passengers Room" at Istanbul's Atatürk Airport -- where he has been detained for more than a year.
"I have forgotten what it means to be human," Mansour told The WorldPost over email.
He left Syria for Lebanon in 2012, but sought refuge in Turkey in 2014 after being kidnapped by a local gang, according to Amnesty International. His troubles didn't end there.
The former law student worked with a smuggler to try to reach Europe via Malaysia, but he was denied entry and was returned to Atatürk Airport on March 15, 2015. Amnesty alleges that Turkish officials have held him there ever since without any legal reasoning.
Beyond an iPad and a few articles of clothing he had with him when initially detained, Mansour has no possessions at the airport. He says his new living quarters have no natural light or fresh air.
The room was designed to hold a capacity of three people, Mansour notes, but there are typically 30 to 40 passengers and other detainees crammed inside. He sometimes wakes up in the middle of the night to vomit, which he attributes to the poor air quality.
Occasionally, Mansour is permitted to go into the hallway and sit in the metal seats. He says he sleeps on a "very old and uncomfortable" chair that converts to a bed, under artificial lights and an air conditioning unit that are never turned off. Mansour's daily meals consist of fast food from the airport, and he says he's been losing weight all year.
Amnesty claims Mansour has been held in "inhumane conditions," but the refugee says he cannot elaborate until he is freed. He lives in constant fear of being deported back to Syria, and says Turkish officials have warned him he will never be allowed to live in their country.
The United Nations has registered more than 4.8 million Syrian refugees to date, and 2.7 million of them currently live in Turkey. Millions of others have fled to Europe to escape the violent conflict devastating their country.
Mansour has applied for a visa to live with relatives in Australia, and his lawyer has asked the Turkish courts to approve his release, but both requests stand pending.
While his future remains uncertain, he has has not given up hope.
"I want to live; I need my freedom," he said. "I am waiting for mercy."
Before You Go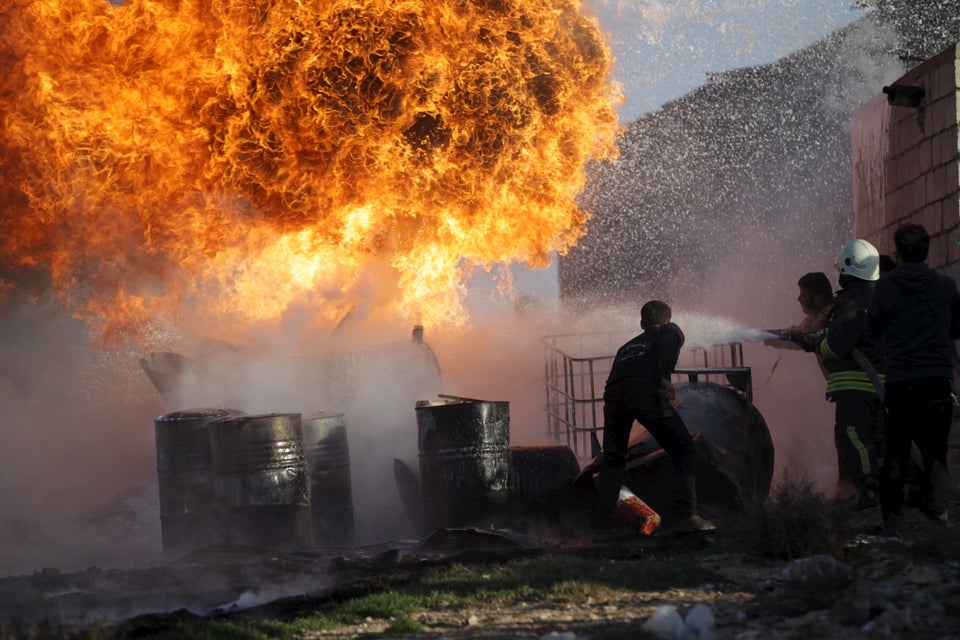 Inside Syria's War
Popular in the Community