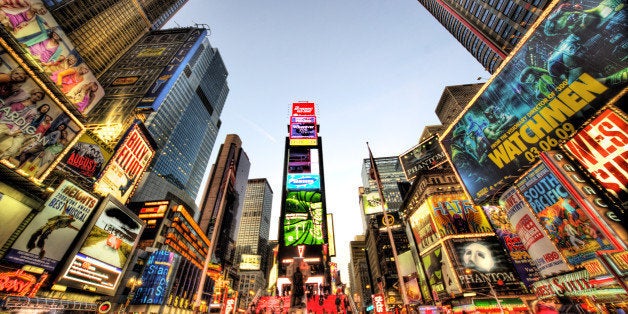 I wanted to pass along some tips to NYC, if you are taking a child with you. When it was my son's first time these came in handy. First, if you are taking your children, do some research before going. Know how to travel and get around because once in the city it is VERY difficult to stop and read a map or ask for directions. The pace in NYC is SUPER fast moving so get on a tram and hang on!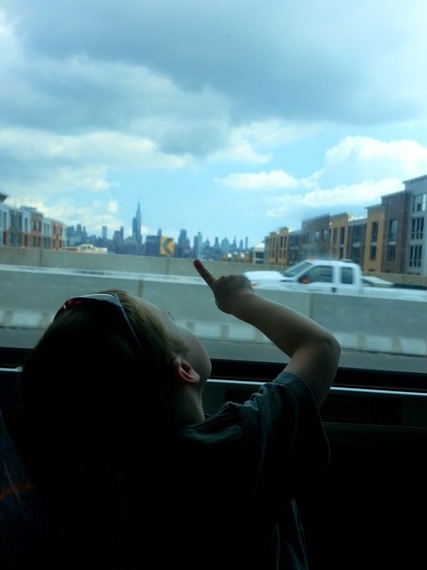 Once off at Port Authority we headed to Times Square. It is a short jaunt with a little one -- just be aware of taxis, business people rushing to meetings, New Yorkers tiring to get to work and the overall hustle of the city sidewalks.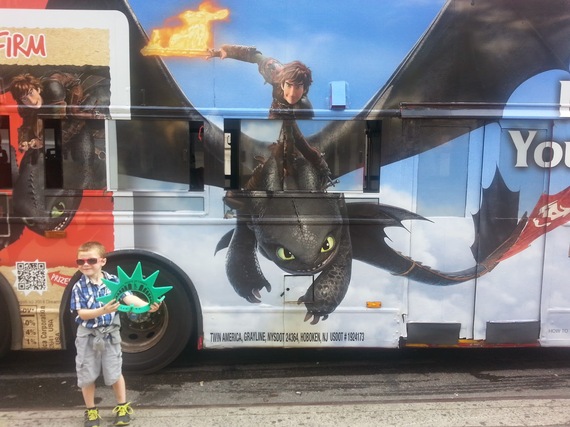 Bring snacks for on the go breakdowns. They happen and it is really hard to get food FAST so be prepared, bring snacks! Also, remember to stop and let them enjoy things they find exciting. My son found this tour bus just amusing and wanted several photos of himself with it. It is not on a MUST see tourist spot but it made his trip special!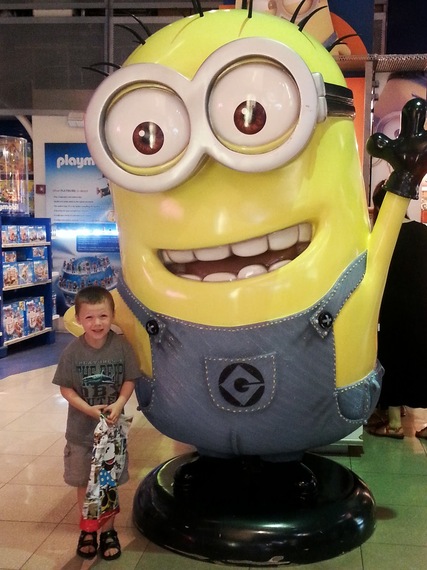 I recommend stopping into the Disney Store and Toys R Us in Time Square. They have so many fun kid friendly things to do. Examples include a kid parade, activities and toy demonstrations. These great places to walk around, try out the newest toys on the market and snap some photographs! It is rather crowded but manageable.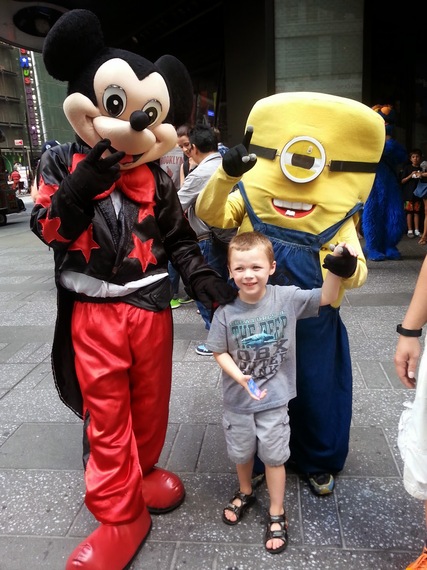 Once back out on Times Square, enjoy some street photo shots. These people are NOT licensed with anyone and are rather pushy for tips, if you get a eager beaver. If you have small children just be mindful and steer clear of the Nude ladies. No seriously not exactly kid eye appropriate!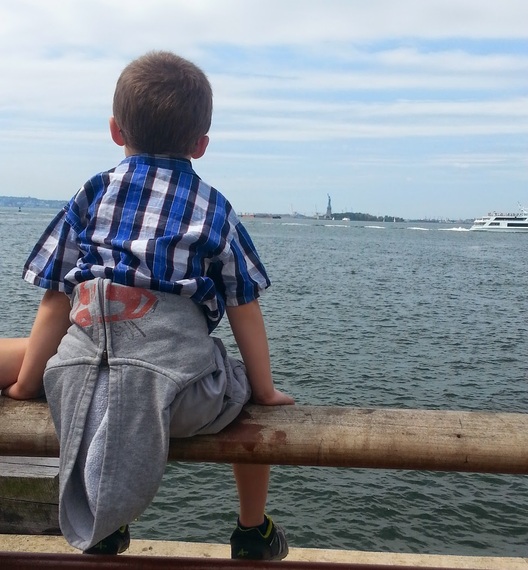 Visit Lady Liberty! This is a great distraction from the crowds and excitement. I would not recommend walking it, use a cab or UBER! My son personally loved the freedom to walk and run around the park area by the harbor. This is a MUST with small kids. They need to get out energies and it is hard to do that in the confines of busy NYC streets.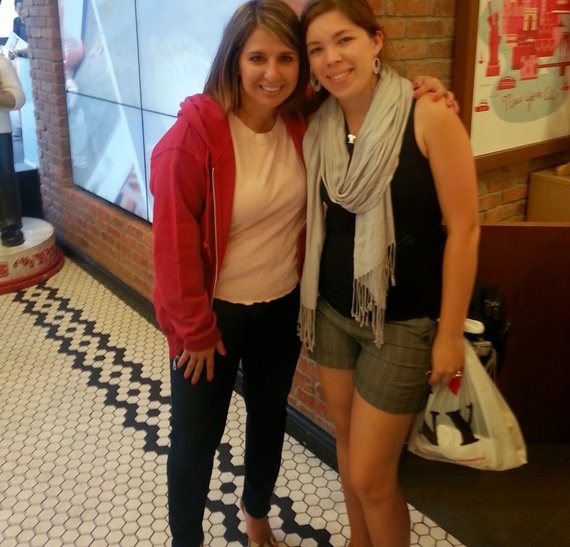 Every NYC trip ends with a visit to the Cake' Boss Cafe. They have so many fun delights and kids love meeting people who are on TV. Let's face it everyone loves meeting celebrities! We usually end up meeting someone from the show so chances are if you visit you will too!
Original post: http://www.westernnewyorker.org/2014/09/our-trip-to-nyc.html