Amid school budget cuts and slim resources nationwide, it's no secret many teachers are forced to pay out-of-pocket for classroom supplies. But this week, they're getting a little something in return.
For Teacher Appreciation Week, GoFundMe is giving $100 to any newly launched campaigns that raise money for a teacher or their classroom.
"Teachers are a very important part of our society -- yet they are radically underfunded," Rob Solomon, CEO of GoFundMe, told The Huffington Post. "We think that's unfair. Teachers shouldn't have to fund their own classrooms."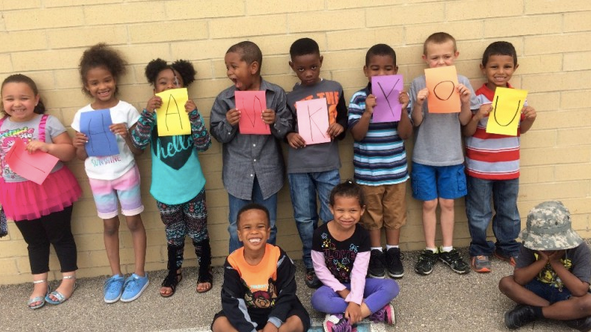 In 2014, teachers spent an average of $500 a year buying school supplies for their classrooms, with some even spending thousands. Insufficient government funding for education has left many teachers without necessary classroom materials, obliging them to pay for books, supplies and even furniture out-of-pocket.
"Public schools are where most students in the country go to school," Solomon said. "But many school districts are underfunded, leaving teachers in a precarious spot. With this campaign, communities are rallying to support schools and teachers -- and the end result is helping students."
The campaign rules are simple: Any parent, student or teacher can start a campaign on GoFundMe, anytime through May 8th. As long as the campaign raises at least $100 from five donors by the 13th, they'll receive a free Benjamin.
With over 5,000 campaigns started since Monday, GoFundMe is expecting to match hundreds of thousands of dollars for teachers, according to Solomon.
Here are four campaigns you can support to show you appreciate teachers.   
1. Support A Teacher Buying Pencils And Markers For Her Class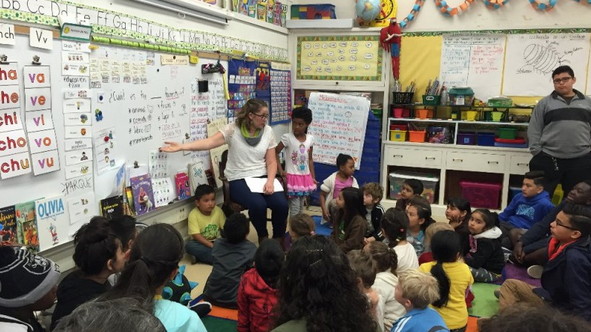 Maestra Amara (Spanish for "Teacher Amara") teaches Kindergarten at a bilingual school in East Oakland. Schools in California are chronically underfunded. Around 90 percent of students at her school are minorities, and more than 60 percent qualify for free lunch, according to the GoFundMe page.
"Put simply, MLA, like many Oakland schools, does so much with very little," writes Jen Torres Houser, a student's mother who started the campaign page. "Maestra Amara is the kind of teacher that you dream of for your child. We would love to give Amara funds to buy supplies for her classroom, [which] she is buying often: White paper, baby wipes, pencils, markers, and the list goes on and on."
To support a teacher doing her all for students who don't have much, donate here.
2. Fund A Trip At A School Where 98 Percent Of Kids Live Below The Poverty Line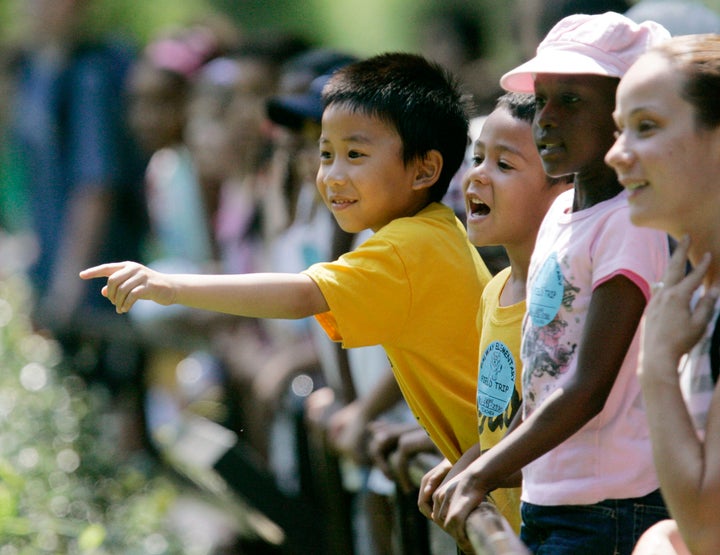 At a school where 98 percent of the students are living below the poverty line, one teacher wants to bring a class of first-graders to a place many of them wouldn't otherwise have access to outside of school: the zoo. 
"A trip to the zoo will peak students' interest in science [and] social studies," Seymone Takia said on the campaign page. "Some of our scholars would not have an opportunity like this outside of school. As we begin our reader's workshop learning how to read texts about animals [...] a trip to the zoo will truly be one that our scholars remember for many years to come!" 
To support students exploring science outside the classroom, donate here.
3. Help A Teacher Get Enough Books For Bilingual Students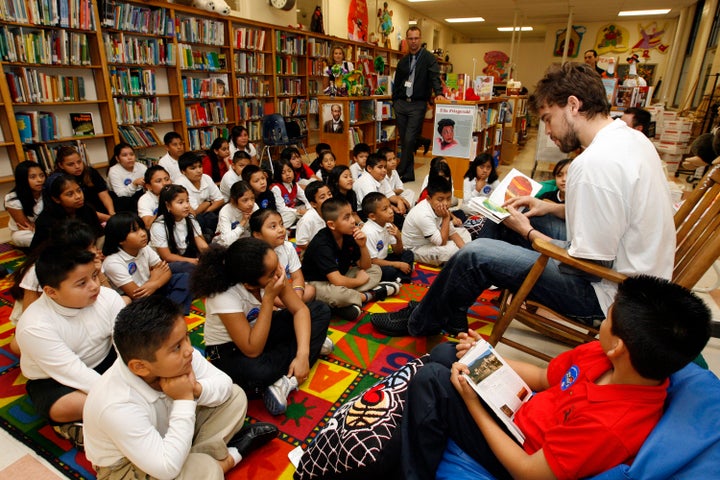 Ginger Quiroga teaches literacy and math in Austin, Texas. Many of her students come from families living under the poverty line, so Chive Charities launched a GoFundMe page to help her raise funds to buy school supplies, such as books. 
"My biggest challenge is the lack of bilingual materials," Quiroga said on the campaign page. "My dream is to have a lending library for kids to take books home. In Kindergarten, the kids are taking off in reading and are so passionate about reading, but I don't have enough books!"
To support students getting books in English and Spanish, donate here.
4. Support A Teacher Who Wants To Build A High School Library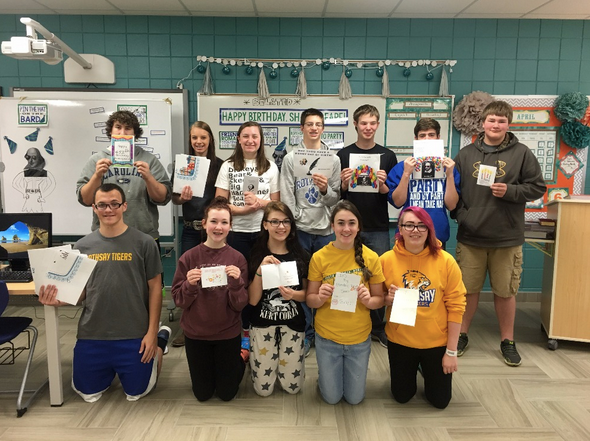 Kristie Sullivan is a high school teacher in her rural hometown of Rothsay, Minnesota. Her small school just got a brand new Media Center -- but because her school district lacks high school level books, most of the reading material at the center are geared toward elementary school students. She wants to change that.
"I love my job, and each day I am grateful to be able to share my love of literature with my students," Sullivan said on the campaign page. "[But] one drawback of teaching in a small school is that there is a definite lack of resources. Someone needs to do something about the lack of books available to our high school students. Please consider helping fund this very important cause."
To support a teacher bringing books to avid high school readers, donate here.  
Calling all HuffPost superfans!
Sign up for membership to become a founding member and help shape HuffPost's next chapter
BEFORE YOU GO
PHOTO GALLERY
Teachers We Wish We Had