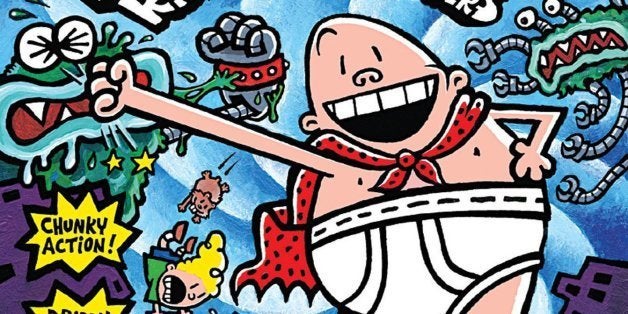 While some parents want certain books removed from schools, teachers are remembering the important reasons to keep them in the classroom.
This week is the 32nd annual Banned Books Week, described by organizers as a "celebration of the freedom to read." Books have been banned from libraries and schools for reasons that range from religious viewpoints to sexual and drug references. In 2013, the American Library Association, or ALA, recorded 307 challenges -- that is, formal complaints for a book to be removed from a school or library.
From January 2013 through August 2014, "sexually explicit," "offensive language," and "unsuited for age group" were the most commonly cited reasons for challenging a book, according to the ALA. Texas had the most book challenges at 114. The Absolutely True Diary Of A Part-Time Indian by Sherman Alexie was the most frequently challenged title nationwide.
Donna Decker, a professor who teaches a course on banned books at Franklin Pierce University in Rindge, New Hampshire, said she thinks it is necessary for teachers to educate students using banned and challenged books.
"It's important to understand multiple perspectives on the world," Decker told The Huffington Post. If we only read things we agree with, she said, "our world becomes smaller."
"At the heart of all banning, I would argue, is fear," Decker said. In her class, she emphasizes understanding the perspectives of people who want certain books banned -- we should work to "expose, investigate, and interrogate the actions people take because of fear."
Some of the books that are most often challenged, Decker explained, "pose really difficult questions that are hard to answer." Many challenges come from parents of young teenagers, who think children are not emotionally ready for certain content. Decker, herself a mother of three, said she believes the best route is to let kids read what they would like, and to answer questions they may have.
We asked teachers on Facebook and Twitter if they #teachbannedbooks and why. Some of the answers we received:
Related
Popular in the Community