 According to the New York Post, President Barack Obama's recent appearance in Portland was organized by a "gay-porn kingpin." The paper is referring to Terrence Bean, an Obama bundler who was "the first gay on Sen. Obama's National Finance Committee." But how do we get to "gay-porn kingpin?" Per the Post:
Bean...is the sole trustee of the Charles M. Holmes Foundation, which owned Falcon Studios, Jock Studios and Mustang Studios, the producers of about $10 million worth of all-male pornography a year.
Oh, my stars and garters! We go on to learn that Holmes actually founded Falcon Studios about forty years ago, and that the studio was "controversial" because it produced "barebacking videos," all before the AIDS crisis. Holmes, himself, passed away in 2000 from AIDS-related illness, and his estate donated $1 million to an LGBT center in San Francisco.
Bean, according to the Post, was the "CEO of Conwest Resources, the holding company that owned Falcon, before Holmes died," and Falcon -- which was sold and now operates as an entity called 3 Media -- "continues to pay off a note to the foundation."
The Weekly Standard, as you might surmise, loved this story, and it has since helped push it around the blogosphere, at every turn cementing Bean as a "gay-porn kingpin." Obviously, it is regrettable to see job creators defamed in this fashion. Why must the Weekly Standard punish wealth and success?
But there's something awfully confusing about this story. Isn't Holmes the "gay-porn kingpin," in this scenario? Well, yes. Terrence Bean, I'm sorry to say, didn't build this business!
To the insinuating, let's add some fact-finding. "Terry Bean serves as the executor of the estate of Charles P. Holmes, an old friend who died of AIDS over a decade ago in 2000," a spokesman for Bean Investments told The Huffington Post. "As a favor to his dying friend, Mr. Bean agreed to ensure that the proceeds were distributed to charities making life better for LGBT people and people living with AIDS. The estate sold Falcon Studios in 2004 and has been distributing the proceeds to these various charities for several years."
"Mr. Bean did not, and does not, have any operational control or interest in Falcon Studios beyond managing a profitable sale on behalf of Mr Holmes estate," the spokesman added.
Okay, because it was sort of sounding like Bean, you know, didn't actually make any porn. Which is sort of an essential pre-requisite for being referred to as a "gay-porn kingpin." What Bean has done is ensure that Holmes' estate remains profitable so that it can continue to donate to the sort of philanthropic causes that he came to support late in his life, including AIDS charities and foundations that serve the interests of the LGBT community.
The stock purchase agreement detailing this transaction, obtained by The Huffington Post, confirms these accounts. All of Holmes' porn empire holdings were collectively known as Conwest Resources. After he passed away, these properties fell into Bean's control as the manager of his estate. Bean sold the whole kit and kaboodle -- including all inventory, infrastructure, and real estate -- to 3 Media for $9.05 million. So Bean, as the estate manager, now has $9.05 million to manage according to Holmes' wishes, which involved establishing a foundation whose profits went to the aforementioned charities.
Bean's involvement in a gay-porn empire, then, was limited to finding a buyer for it at the request of his friend and client. I kind of wonder what's so scandalous or irresponsible here!
Bean's role as the executor of Holmes' estate has, in the past, proven to be a sticky wicket for some. As the Post notes, Oregon governor Ted Kulongowski returned a donation from him, fearful of the "taint." But Bean has happily donated money to members of both parties, without incident.
So, that's July 26, 2012 -- the day I had to explain what a "porn kingpin" actually does.
Before You Go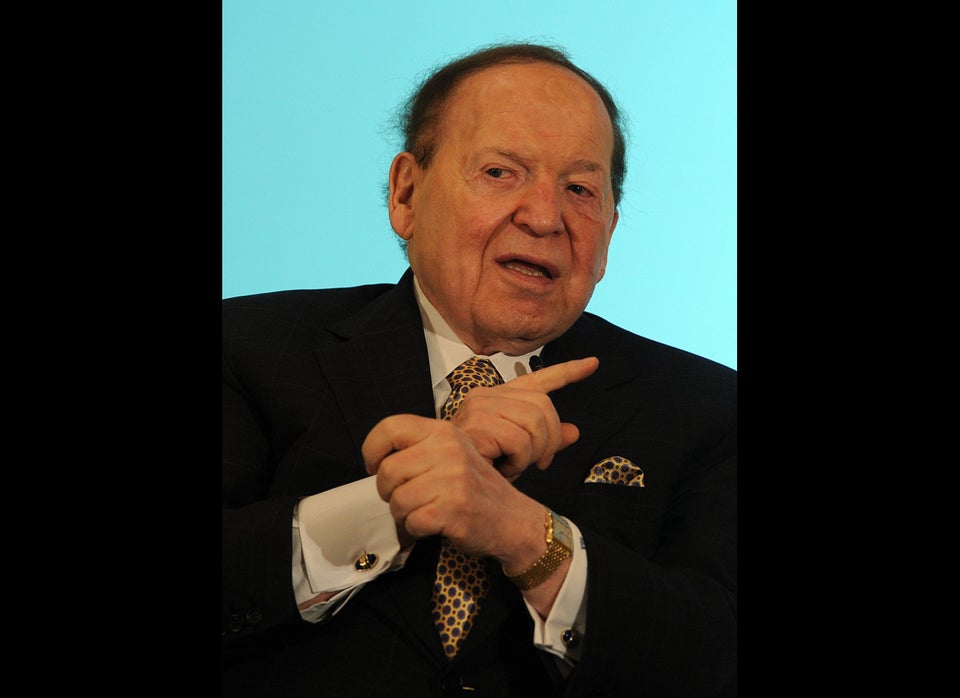 Donors Giving $500,000-Plus To Super PACs
Popular in the Community