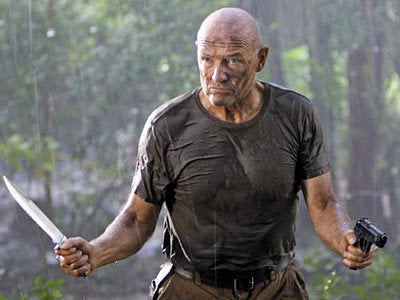 While "Hallelujah," his ABC pilot didn't pan out, it didn't take long for Emmy-winning "LOST" alum Terry O'Quinn to find his way back to television.
In a fitting move, O'Quinn will feature in an island-set show filmed in Hawaii once again, as TV Line reports that he'll have a very important recurring role on "Hawaii 5-0." O'Quinn will take on the role of a Navy Seal Lt. Commander, who, having trained McGarrett (played by Alex O'Loughlin), "holds some of the answers to the mysteries surrounding the respective murders of McGarrett's mother and father."
The role will reunite him with "LOST" cast mate Daniel Dae Kim, who plays Chin Ho Kelly.
O'Quinn has plenty of experience playing a military man, as he played General Nicholas Alexander in seven episodes of "The West Wing," Col. Will Ryan in a guest appearance on "NCIS" and also played F.B.I. Assistant Director Kendall in "Alias."
Since leaving "LOST," O'Quinn featured in the TV movie, "Taken from Me: The Tiffany Rubin Story."
Popular in the Community