Are you a been-there-done-that kind of traveler? If so, let's see if you can tag these eight stunning tourism attractions around the world, including a number well off the beaten track. (See the answers at the end of the article to find out how many right ones you scored.)
Let's start with an immense archaeological site perhaps best known for the facade of a Roman library -- with a hidden entrance to a nearby brothel -- and an amphitheater where St. Paul was booed off the stage. Can you name Site No. 1 (a tip: It was home to one of the Seven Wonders of the Ancient World)?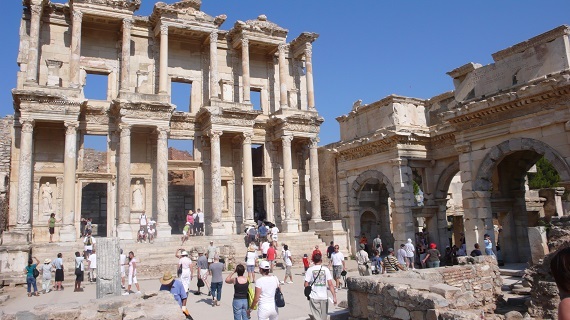 On another continent, Site No. 2 features a super-fort that once guarded treasure galleons loading up with gold, silver, tobacco, cacao (chocolate) beans and chili peppers for voyages across the Atlantic to Spain. Built at a whopping cost of 2 trillion bucks in today's U.S. currency, the two-block-long, 130-foot-high fort was never conquered. What city did it guard?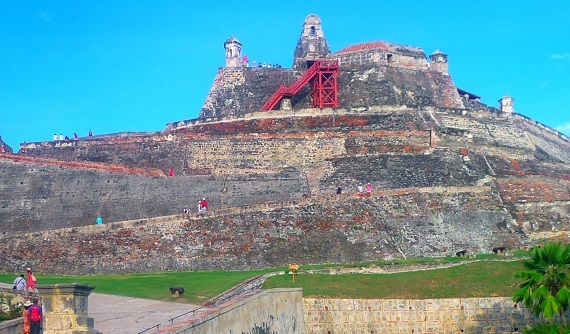 On still another continent is a Las Vegas-like city on the site of the first (and 442 years later, the last) European colony in Asia. Site No. 3's name comes from the Chinese sea goddess Matsu, a lady said to be able to predict good or bad luck. What's the name of the city?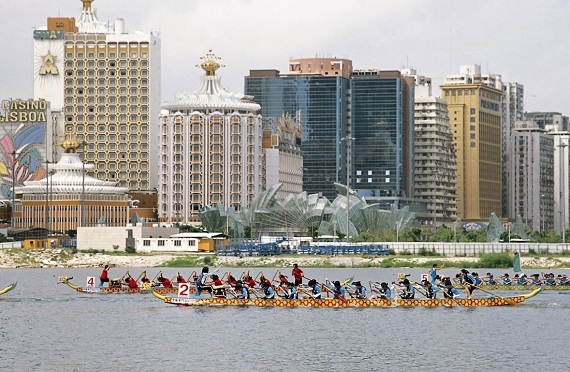 Legend has it a Maya king ordered a dwarf magician to build a huge temple in just one night. And he did. The "Temple of the Magician" later became the centerpiece of a sprawling city, home to 25,000 people and today one of the most important Maya archaeological sites (right up there with Chichen Itza and Tikal). Name Site No. 4.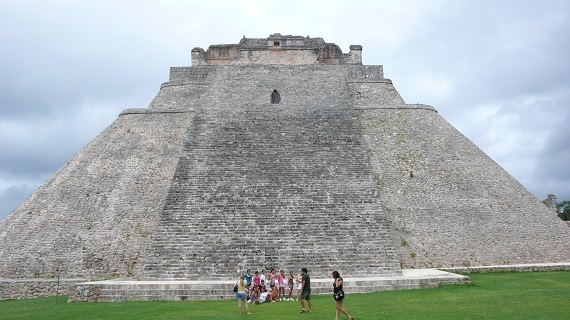 Known as "Hollywood North" in its heyday, this iconic Canadian lake was the setting for dozens of hit movies. Among films shot there was Springtime in the Rockies, one of the highest grossing movies of the early 40s. Its all-star cast included Betty Grable, Carmen Miranda and bandleader Harry James. Tag Site No. 5 (a tip: It was named after one of Queen Victoria's daughters).
What in the world is this place? A Martian spaceport? A movie set from Star Wars, An outdoor museum of modern art? Whatever it is, you'd hardly expect to run across Site No. 6 in a 2,000-year-old seaport on the Mediterrean.
Think of a mountainous, moon-shaped island about 8 miles wide. Then imagine the island re-shaped like a crescent, with its whole left side gone. Some 3,600 years ago, that's what happened to a Minoan island when a volcano blew its lid right through that dot in the Aegean Sea. Seawater filled the gap left by the blast, creating a lagoon about twice the size of the Las Vegas strip. (Anyone who's taken a cruise of the Aegean likely doesn't need a tip to I.D. Site No. 7.)
Our last site, No. 8, is kind of a ringer, because -- unless you hang around in the shadows of the Rockies - you might not have come across this place. It's a big city's newly restored (to the tune of many million bucks) Union Station, reopened last year to become the region's multi-modal transportation hub. And there's more to come: Set to debut in 2016 is a 23-mile-long rail link between the station and one of the nation's busiest airports. So when you finally see the station, what city will you be in?
Answers: No. 1, Ephesus, in western Turkey (photo by Bob Schulman); No. 2,
Colombian fortress of Castillo San Felipe de Barajas, Cartagena (photo by Bob Schulman); No. 3, Macau, on the South China coast (photo courtesy of the Macau Government Tourist Office); No. 4, Uxmal, on Mexico's Yucatan Peninsula (photo by Bob Schulman); No. 5, Lake Louise, Banff National Park, Canada (photo courtesy of Banff Lake Louise Tourism); No. 6, architect Santiago Calatrava's City of the Arts and Sciences in Valencia, Spain, including an opera house, an aquarium, a theater and a science museum (photo courtesy of the City of the Arts and Sciences); No. 7, Greek island of Santorini (photo by Bob Schulman); No. 8, Union Station in downtown Denver (photo courtesy of VISIT DENVER/Scott Dressel-Martin).