A Texas sheriff's deputy has been accused of sexually assaulting a 4-year-old girl and threatening to deport her undocumented mother if she reported it.
Jose Nunez, a 10-year Bexar County Sheriff's Office veteran who served as a detention officer, has been charged with super aggravated sexual assault of a child, Sheriff Javier Salazar said Sunday at a news conference.
"The details of the case are, quite frankly, heartbreaking, disturbing, disgusting and infuriating all at the same time," Salazar said.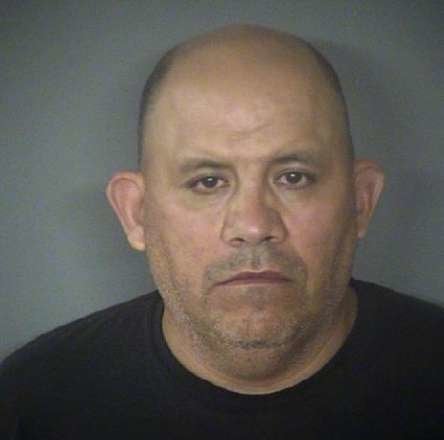 The child, a female relative of Nunez, cried out for help to her mother on Saturday, officials said. The mother took the child to a local fire station to file a report.
Nunez, 47, is accused of touching the girl's genital area, causing pain and minor injury, over a period of at least several months and possibly years, according to officials.
He told the girl's mother, an undocumented immigrant from Guatemala, that he would have her deported if she spoke up about the molestation, authorities said.
"That's always a concern in the undocumented community," Salazar said. "We are filling out paperwork with this witness in question to make sure that she is given protected status pending the outcome of this case. It's just important that [undocumented immigrants] feel comfortable enough to give us a call and report the crime."
Authorities said they suspect Nunez may have had inappropriate contact with other children and encouraged anyone with information to contact the sheriff's office.
Nunez has been placed on administrative leave while the sheriff's office conducts an internal investigation. He faces a maximum sentence of 25 years in prison if convicted.
"When one person or persons individually demonstrate, as has happened in this case, that they're not worthy to be a part of this agency, then we're going to, quite frankly, get them out of here," Salazar said. "We're going to cut them out like cancer."
Popular in the Community