You've gotten your kicks on Route 66. You've wound through Highway 1. So how do you take another quintessential American summer vacation without repeating yourself? Good thing this country is not lacking in incredible vistas and varied landscapes — trust us: there is so much more than purple mountains majesty and amber waves of grain (although, those aren't so bad themselves). From badlands to waterfalls, here are eight American road trips to consider.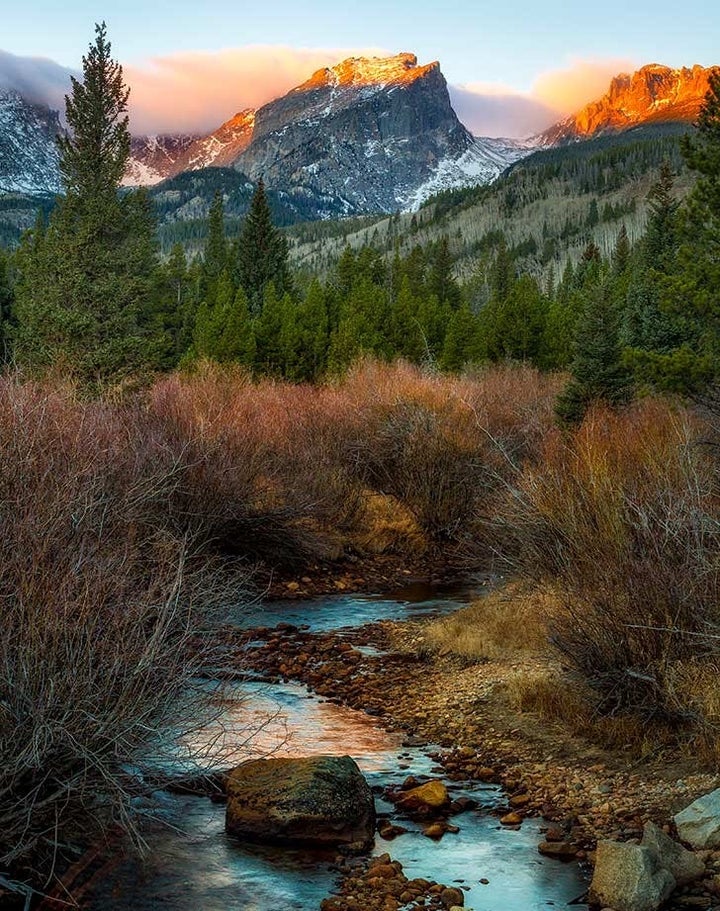 1. Top of the Rockies Scenic Byway, Colorado
This western road trip through and around the Rocky Mountains has three separate routes that converge in Leadville, Colorado (the highest incorporated town in the country at 10,152 feet above sea level). There's no rule against traversing all three, especially since each is pretty short (82 miles total). First, take in the five enormous mountains surrounding Leadville, two of which are the tallest in the state. Head up through Tennessee Pass and cross the Continental Divide to reach the majestic town of Minturn for incredible fields of wildflowers. The route through Independence Pass toward Aspen has unbelievable views of the Rockies and Twin Lakes. Driving along the Arkansas River through Fremont Pass to Copper Mountain is ideal for spotting ranches, old mines and — fingers crossed — some Colorado wildlife.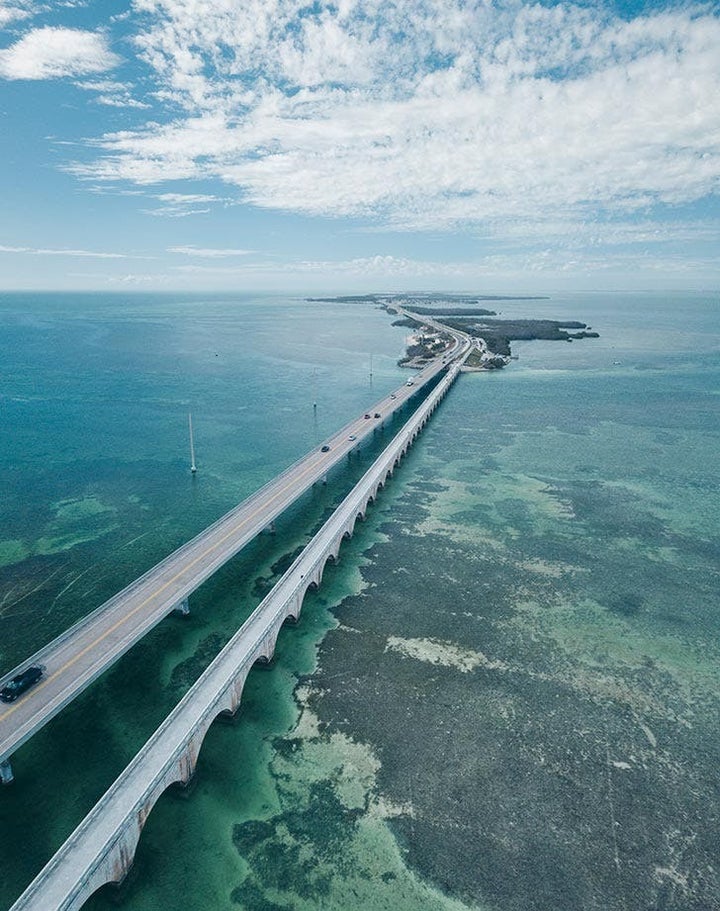 2. Overseas Highway, Florida
You do not need a boat to enjoy the Florida Keys, and we can prove it. The Overseas Highway is one of the most unique roads in the country, as it basically island hops along Florida's hottest vacay spots like Islamorada (home of the Florida Brewing Company) and Marathon (home of Long Key State Park). The Seven-Mile Bridge is a highlight nestled into the 113-mile trip, so make sure to cross during the day for sprawling views of turquoise water and boaters galore. Other fun pit stops: Swim with dolphins at the Dolphin Research Center in Grassy Key, snorkel with sea critters at John Pennekamp Coral Reef State Park and pose for a selfie at Southernmost Point Buoy, the farthest south you can get on the continental U.S.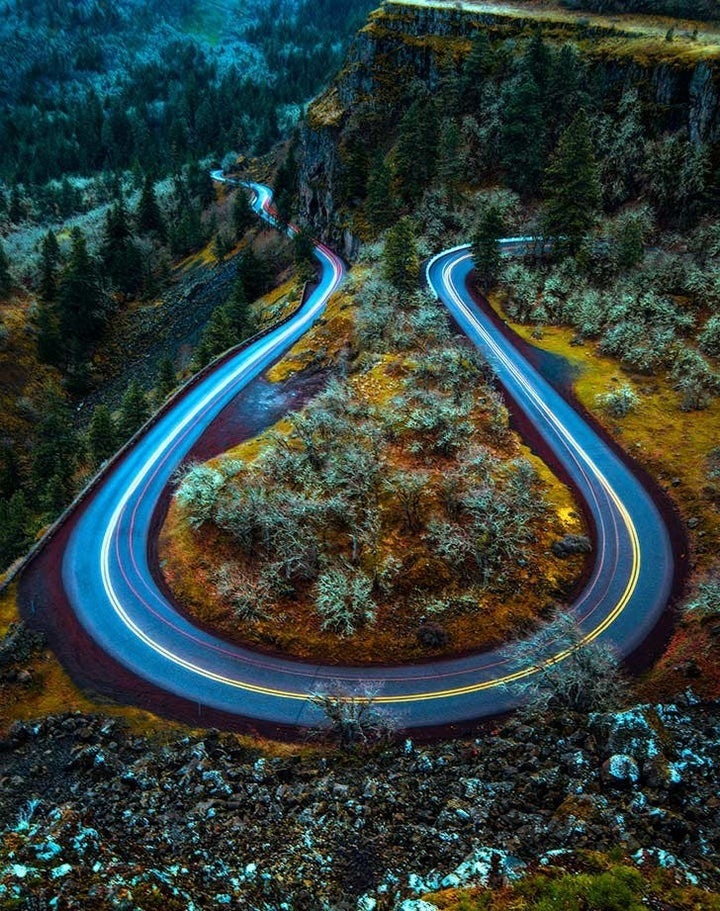 3. Columbia River Highway, Oregon
This stretch of highway was the first of its kind to be officially declared a National Historic Landmark, and it's easy to see why. Set out from Troutdale, Oregon, and immediately you'll see the gorgeous Columbia River Gorge. Get ready for a roller-coaster decent as you roll into Crown Point — the 600-foot drop toward the Columbia River is designed specifically for road trippers as it curves and winds through lush green forests. There are at least six notable waterfalls you'll pass along the way; step out at Multnomah Falls for a pic of its stunning bridge. Once you hit the town of Mosier, consider trekking through a tunnel of lava rock on the Mark O. Hatfield Trailhead. The road officially ends after roughly 70 miles at The Dalles, conveniently close to the Sunshine Mill Winery. Treat yourself to a glass of the wildly popular Nirvana, a white blend with touches of honey and melon.
**The Historic Columbia River Highway is closed from Bridal Veil to Ainsworth State Park because of the Eagle Creek Fire. Please check Oregon.gov and TripCheck.com for information about reopening the Historic Highway.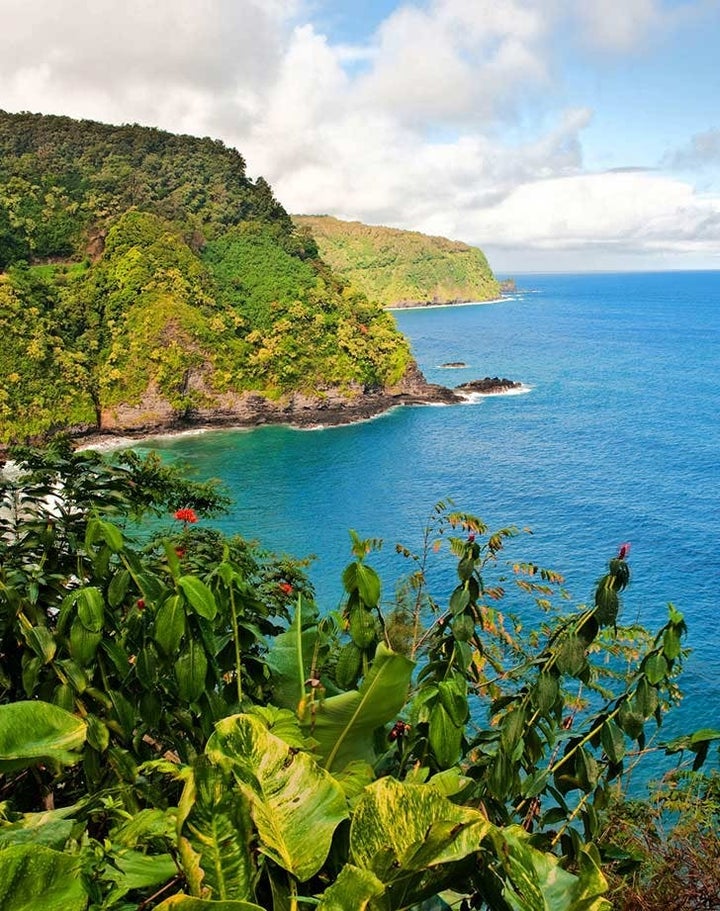 4. Hana Coast Highway, Hawaii
While Hawaii's island of Maui is a hot destination for tropical romance, the Hana Coast Highway is not for the faint of heart. The road is affectionately called the "Divorce Highway" in honor of its precarious turns and proximity to the edges of tall cliffs. That said, the frequent waterfalls, black sand beaches and eucalyptus trees along the country's lengthiest rainforest highway make the trip totally worth the adrenaline rush. Though it's only 52 miles, the 25-miles-per-hour speed limit (with blind spots and one-lane bridges galore; this is a very good thing) makes it a two- to three-hour trip. But we have a feeling you'll happily take your time — the views from Kahului to Hana are beyond breathtaking.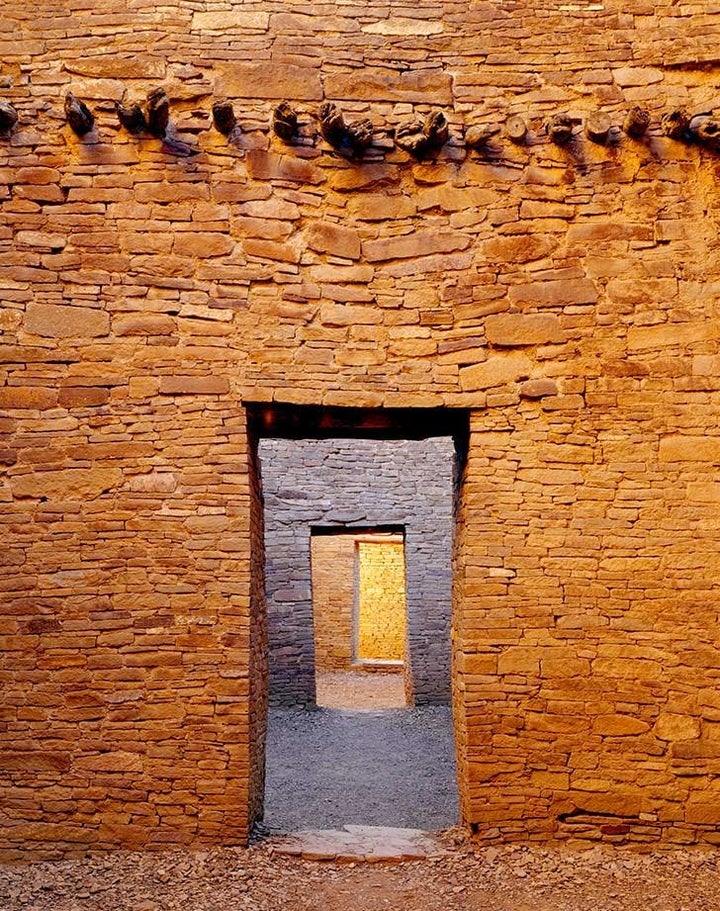 5. Trail of the Ancients Scenic Byway, New Mexico
If you're in the mood for dry heat and history up close, the Trail of the Ancients Scenic Byway is calling. West of Albuquerque is Chaco Canyon, an important ceremonial site for the Pueblo peoples between 850 and 1250 A.D. After taking in the incredible expanse of the canyon, drive south through the towns of Crownpoint and Grants toward the El Morro National Monument. Ogle the 2,000 or so signatures weary travelers have carved into the sandstone over centuries. Continue east through the Zuni Reservation to Zuni Pueblo, an arts community still practicing ancestral traditions and ways of life. Cap off this winding 360-mile desert tour in Farmington, where you can see Aztec Ruins National Monument and Salmon Ruins, both of which date back to the 1050s.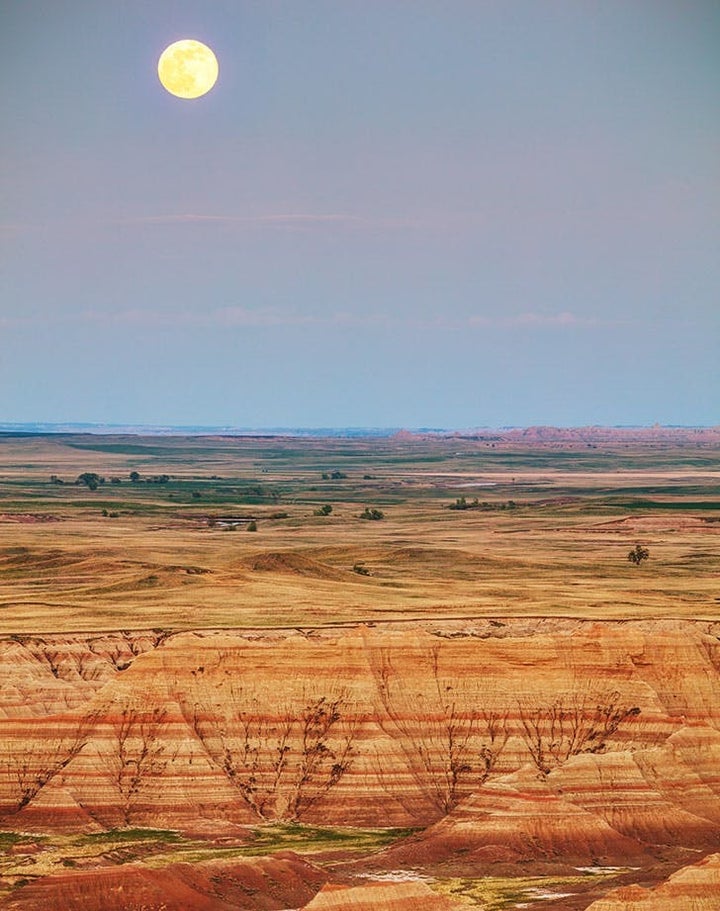 6. The Black Hills and Badlands, South Dakota
Together, the Black Hills and Badlands National Park in South Dakota offer 5 million acres of grassland, forest and rock formations. Might we recommend not hitting it all in one day? Instead, start out on the Badlands Loop State Scenic Byway near the town of Interior. Check out the millions-year-old (literally) jagged geographic deposits before heading north to Spearfish Canyon, home of sky-high pink limestone and gorgeous waterfalls. Meander down through Black Hills National Forest to check out Crazy Horse Memorial, Custer State Park and (drumroll, please) Mount Rushmore. Set aside a few days for the entire 232-mile journey because you'll probably find yourself either driving slowly to take it all in or stopping the car every few miles to hike or swim.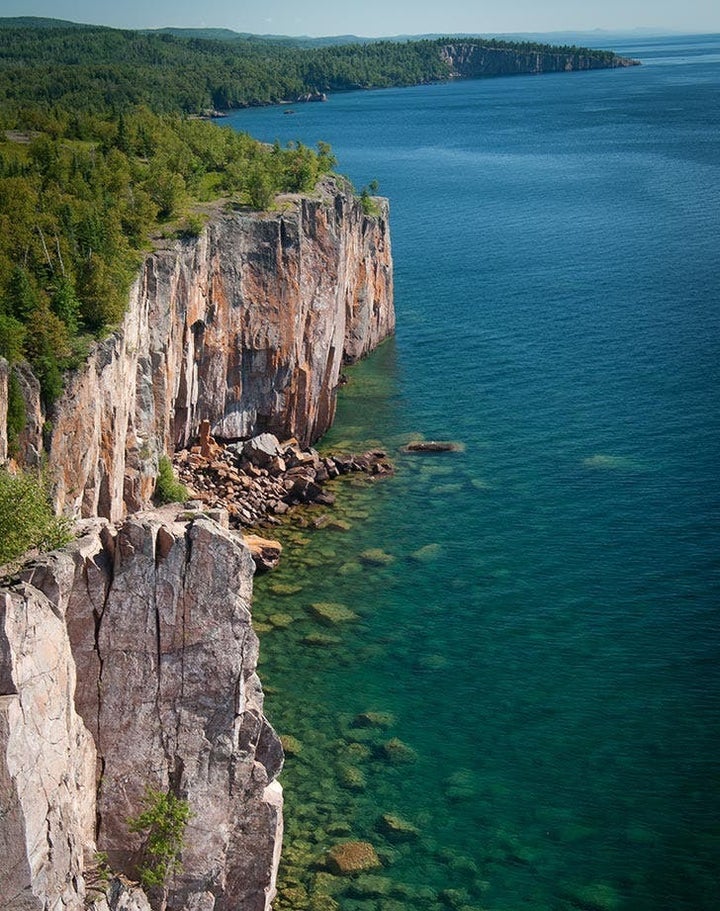 7. North Shore Scenic Drive, Minnesota
For a truly otherworldly experience, drive along the coast of the biggest freshwater lake in the world: Lake Superior. The northern Minnesota gem means ample opportunity to really get away from civilization. (Heading off the beaten path into the Boundary Waters just north of the coastline leaves you with no cell service, almost complete solitude and a chance to catch the northern lights!) Start your drive in Duluth and head north, scoping out the many lighthouses dotting the rocky coastline on your right and the distant Sawtooth Mountains on your left. Everywhere else is covered in pine and birch trees—and crawling with wildlife. Beaches pop up along the 142-mile ride, although Lake Superior is notoriously chilly, reaching 65 degrees Fahrenheit max during the hottest months of the year. But, in the height of summer, this might be exactly the cool-down you need.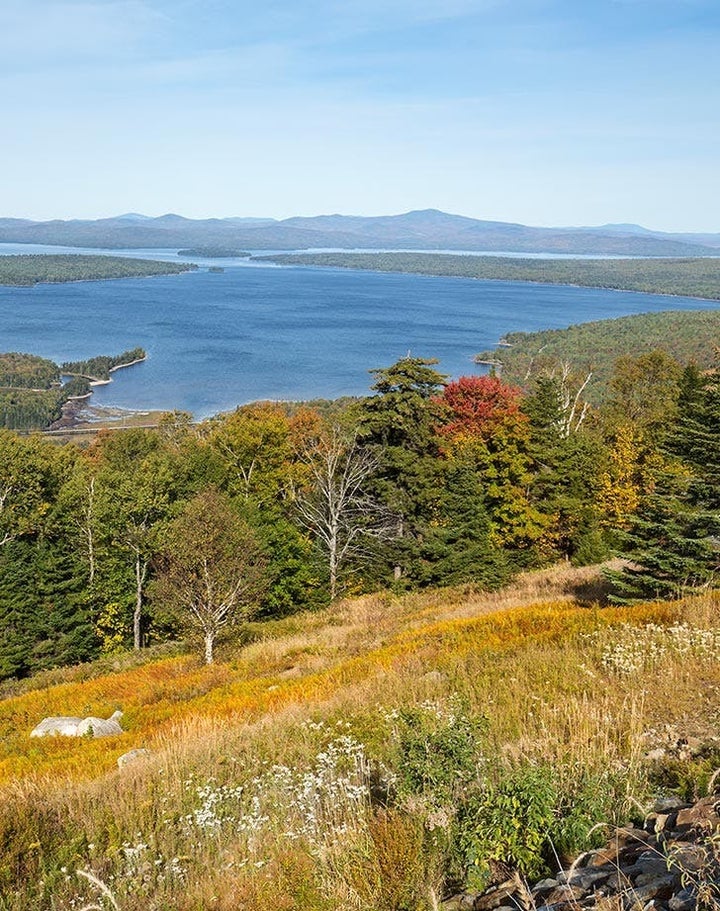 8. Rangeley Lakes National Scenic Byway, Maine
For the ultimate, rugged New England road trip, you must drive the Rangeley Lakes National Scenic Byway. On the western side of the state, near New Hampshire, the lake is flanked by Rangeley Lake State Park and rolling hills of trees, flowers and wildlife. Start at Smalls Falls, and let the Appalachian Mountain ridge line be your guide on this 36-mile tour. The route is straightforward but provides sights of everything from lakes and rivers to valleys and farmland. Swift River and Mooselookmeguntic Lake (who named this lake?) are outstanding photo ops. Summer is always a good time to visit when it comes to temps, but come autumn, the bright colors pop along this route, and might just be worth a second trip.
This story has been updated to note that The Historic Columbia River Highway is closed from Bridal Veil to Ainsworth State Park because of the Eagle Creek Fire.
Related