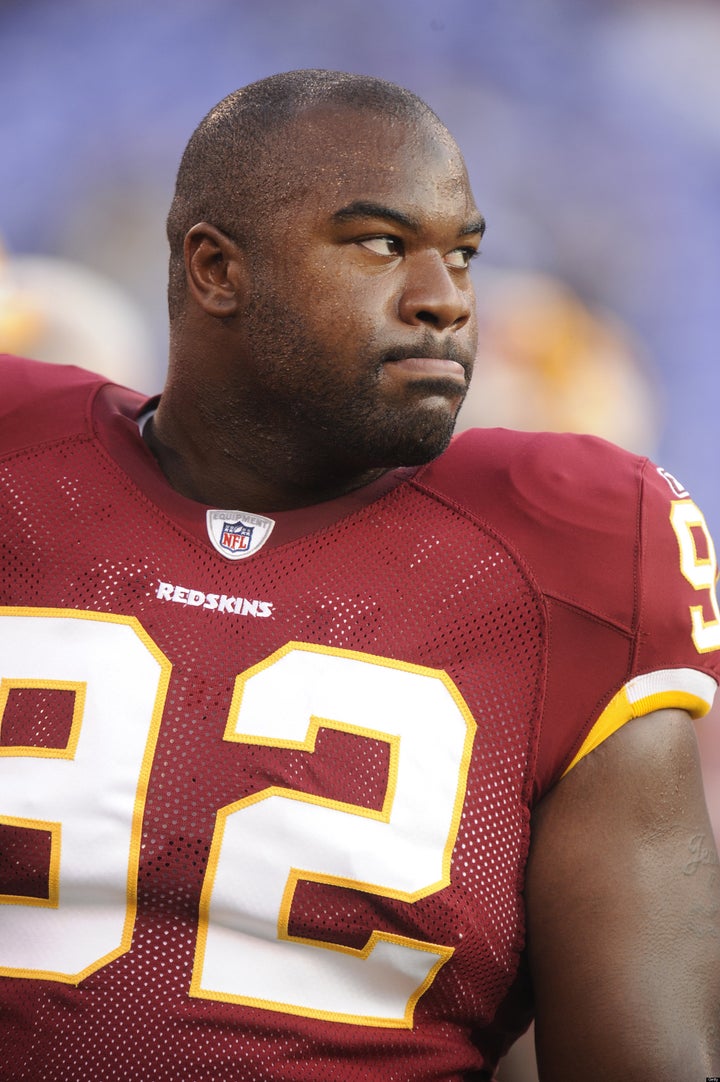 Let's recap the Albert Haynesworth tale.
Albert Haynesworth, 29, is a $100-million defensive lineman, who was rewarded by the Washington Redskins after a dominating 2008 season with the Tennessee Titans.
After a letdown season in 2009, Haynesworth did not show up to this year's off-season workouts, unhappy with the team's decision to switch defense schemes, according to tennessean.com.
Haynesworth, according to Fox Sports, told the Redskins he had been working out this off-season and was ready for the start of training camp.
So Redskins coach Mike Shanahan tested Haynesworth.
Since every other player on the team went to a sufficient number of off-season workouts, everyone was deemed fit enough to practice with the team, according to Fox Sports. No one had to take a conditioning test. That is, except for Haynesworth. Because Haynesworth did not show up to a single off-season workout.
The conditioning test is as follows: run a 300-yard shuttle, 25-yard increments, in 70 seconds or under; take a 3.5 minute break; then do it again, completing it in 73 seconds or under.
So Haynesworth took the test on the first day of training camp. He supposedly passed the first part of the test but then took an extended bathroom break. Needing to start the test over, he was too tired to finish.
And this wasn't some extremely harsh test concocted by Mike Shanahan. According to the Washington Post, former players claimed this was a test commonly used throughout the NFL.
This test is certainly not impossible for a defensive lineman. Detroit Lions rookie Ndamukong Suh just passed the test, according to Fan House.
But as ESPN reported, Mike Shanahan isn't blaming Haynesworth's knee for failing the conditioning test. Instead, he said Haynesworth missed too many practices last season. Shanahan wasn't even the coach then. Shanahan even downplayed the knee injury and called the MRI "a preventative measure," according to ESPN.
"His knee's been a little bit sore, more sore than it has been in the past," Shanahan said, according to ESPN. "In the past, every third or fourth day it would be a little sore, according the trainers, but now it's been a couple of days consistently sore."
During this soap opera, numerous reporters have attempted this now infamous conditioning test. Lindsay Murphy of Fox 5 in D.C. and Comcast's Ivan Carter gave it a go.
Mike Golic of ESPN attempted it. Watching the video, it was extremely questionable that he passed, but supposedly, Golic did.
So I decided it was time for me to try. I did 50-yard increments instead of 25-yard.
Watch the video below to see how I fared.
Let the record show that now, I have passed, as Ndamukong Suh called it, "The Haynesworth Test." My times were, approximately, 52 seconds the first turn and 54 seconds the second turn.