Emily Rose's 7-year-old daughter has always been a huge "Star Wars" fan. After the family saw the newest film in the saga, "Star Wars: The Force Awakens," Rose knew a mural would be the prefect way to celebrate her daughter's admiration of Rey, the movie's lead woman character.
"My daughter's been a fan of 'Star Wars' pretty much since birth," the Texan mom told The Huffington Post in a written message. "Her brother is a few years older than her, and was very big into 'Star Wars' already by the time she was born."
Rose's daughter, who she prefers not to name, enjoys dressing up as Princess Leia and woman-superhero characters like Spider-Girl and Batgirl, the mom told HuffPost.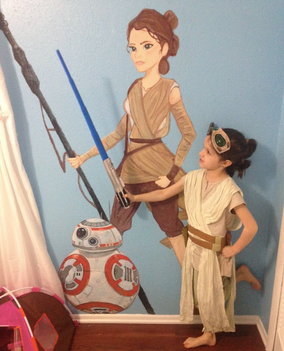 But after leaving the movie theater for "The Force Awakens," the 7-year-old girl immediately wanted to play with toys that depicted Rey.
Rose told HuffPost they had difficulty finding a Rey action figure and visited nearly 20 stores before locating one. She participated in the hashtag #Wheresrey on Twitter, which pointed out a lack of Rey toys in stores that sold "Star Wars" merchandise.
"Friends of the family, friends of mine on social media, they all began keeping a lookout for Rey for us, too, and a family friend even made a tiny Rey doll for her to play with by hand," she told HuffPost.
Rose has painted murals for her children in the past, so she figured a mural of Rey would be the perfect surprise for her "overwhelmed fangirl" daughter.
In two days, while her daughter was away, Rose painted a mural of Rey in her daughter's room.
"She walked into the room and gasped, and then immediately attempted to hug the wall," Rose said. "It was just an adorable moment of an overwhelmed fangirl."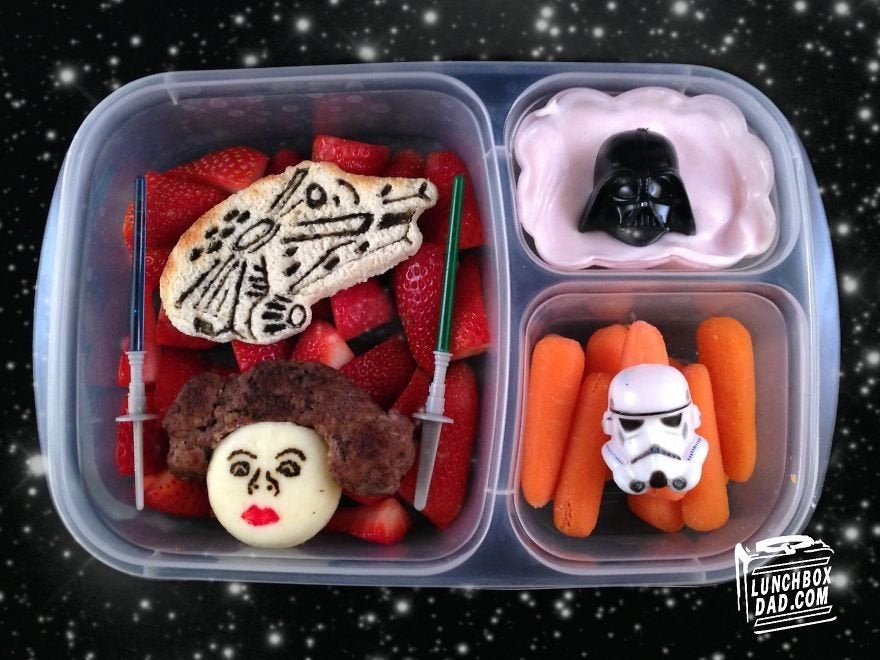 Dad's Star Wars Lunches
Related