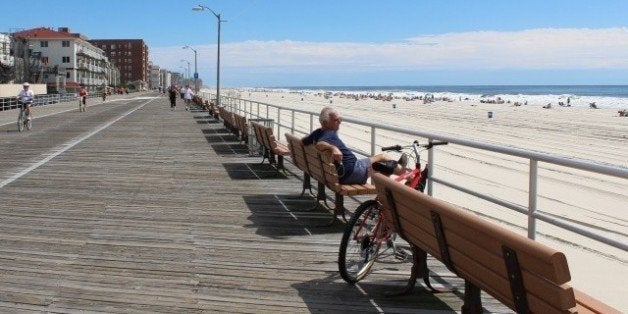 After weeks of uninterrupted summer heat, you might be dreaming of a beach getaway. Refreshing dips in the ocean, sandy beaches, strolls along the boardwalk, sticky ice cream cones and cool breezes are the perfect remedy for the stresses of daily life. But since none of these things can be truly enjoyed while driving, we consulted Redfin real estate agents and looked at Walk Score data to find the best beach towns that can be explored on foot.
These pedestrian-friendly destinations are all walking distance to the beach and have plenty of activities to enjoy in town. For each city listed below, the Walk Score noted reflects the walkability in the center of town, where you can find great restaurants, live music and plenty of things to do once the sun goes down.
Santa Cruz hosts California's oldest operating theme park, the Santa Cruz Beach Boardwalk. Here you'll find everything from miniature golf to the Giant Dipper Roller Coaster (on the National Register of Historic Places). For those who prefer to sit back and watch the action, weekly sailboat races are held on Wednesday evenings and can be viewed from the dining rooms of oceanfront restaurants or from a picnic dinner on the beach. For Shakespeare enthusiasts, the Santa Cruz Shakespeare Festival runs through July and August.
Fort Lauderdale is the largest city on our list with a population of 165,521 (2010 Census) and more than 10 million annual visitors. Nicknamed "The Venice of America," Fort Lauderdale has 165 miles of waterways within the city limits.
"The heart of Fort Lauderdale is Las Olas, a lively strip of shops, restaurants, bars and coffee shops," said Redfin agent Pierre Shaheen. "What makes Las Olas a walker's paradise is its geography. It's only about a mile from the beach, and it's surrounded to the north, south, east and west by communities of single-family homes, condos and townhomes. So there's literally something for everyone, and if locals aren't walking to the commerce center of Las Olas or to the beach, you'll find them riding bikes, mopeds and Vespas to get around town."
Directly across the bay from San Diego, Coronado was founded in 1885 as a master-planned resort community. Today it boasts more than 70 restaurants and cafes, a variety of shopping opportunities, three resorts and two live theater companies all surrounded by practically perfect sandy beaches where one can enjoy everything from a quiet stroll at sunrise to a rousing game of beach volleyball in the afternoon sun.
"Walkability is quintessential to the Coronado lifestyle, for both residents and tourists," said Lisa Padilla, a Redfin real estate agent in San Diego. "Orange Avenue, which runs across Coronado Island from the beach to Coronado Village, is the lifeline of the community, connecting people with each other and the restaurants, bars, shops, schools and community centers that are central to living in and visiting the area."
Just a short distance from Providence and Boston, Newport is an ideal weekend getaway spot for New England residents. The Newport Historic District is a National Historic Landmark, and one of the best preserved colonial towns in the nation. Newport is also home to numerous restored Gilded Age mansions, many of which are open to visitors wanting to experience the unparalleled opulence of the early 20th Century.
Known as "The City by the Sea," Long Beach boasts 3.5 miles of sand and surf. Whether you're seeking the adventure of extreme watersports or fine dining and nightlife, Long Beach has something for everyone. Other activities include a free summer concert series and weekly movie nights on the beach.
An ideal beach vacation for the whole family, Ocean City provides many fully guarded beaches and water temperatures in the 70s. The famous Boardwalk is home to shops, restaurants, entertainment (think bouncy houses and miniature golf), and at least a half dozen ice cream shops. A free "Family Night" event is held weekly throughout the summer.
The smallest town on our list, Seaside is home to just over 6,400 people. Friendly locals and a laid back atmosphere make this tiny town an ideal place to get away. But don't let its small size fool you. August in Seaside brings two big sporting events; the world's largest amateur beach volleyball tournament and the longest and largest relay race in the world, the Hood to Coast Relay.
Lahaina is yet another walkable beach town on the National Register of Historic places. Art galleries, shops and restaurants dot Front Street, which was ranked by the American Planning Association as one of the Top Ten Greatest Streets. When you need a break, have a seat under the famous banyan tree in the town square.
About Walk Score
Walk Score measures the walkability of any address by analyzing hundreds of walking routes to nearby amenities. Points are awarded based on the distance to amenities in each category. More information about the methodology is available on WalkScore.com.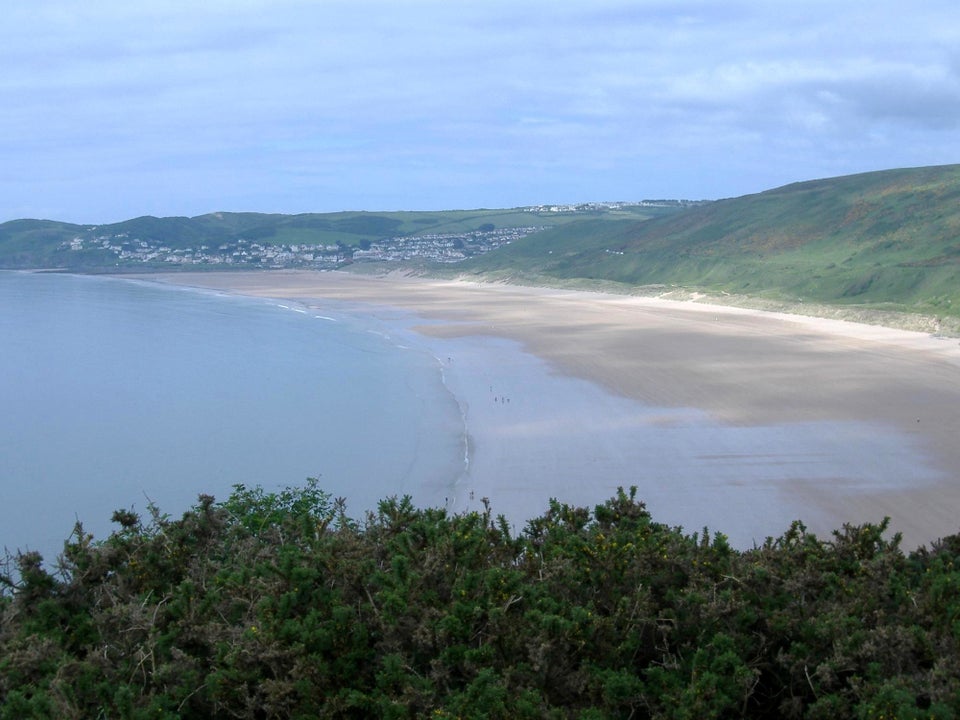 World's Best Beaches
Popular in the Community