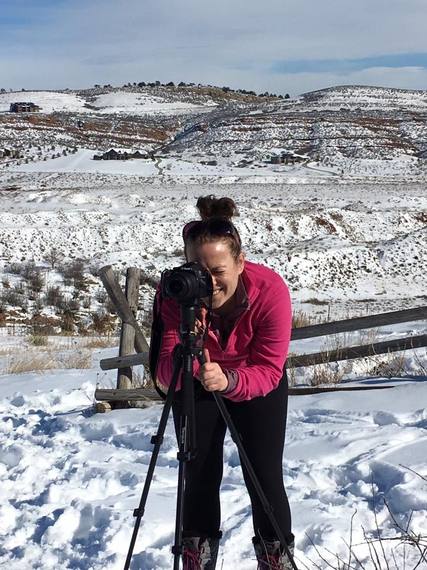 When was the last time that you flipped the lens?
My boyfriend took this photo of me the other day out on our hike in Loveland, CO. And, I kinda love it. I remember when I used to hate having pictures taken of me because I'd be so darn judge-y. "That angle doesn't look great on you." "Hmm, your arms / thighs / whatever look a tad chub-tastic there, Meg." You know, the typical b.s. head trash that so many of us deal with in so many different ways - from our appearance, to our self-worth, to our business success, to our wallet... the self-sabotage list goes on...
For my birthday last year, my boyfriend got me this camera. It became my new favorite hobby - looking through the lens and capturing moments, memories, and beauty. Turning my adventure photos / cross country road trips, etc into my marketing messages. Collaborating with other women in business to shoot coaching videos. Starting to see things through a new lens.
This past week, my business coach told me to create a journal to capture the kind words that others say about me. The yoga instructor in me balked at the idea: "slow your roll there, princess - a whole book dedicated to serving your ego!?"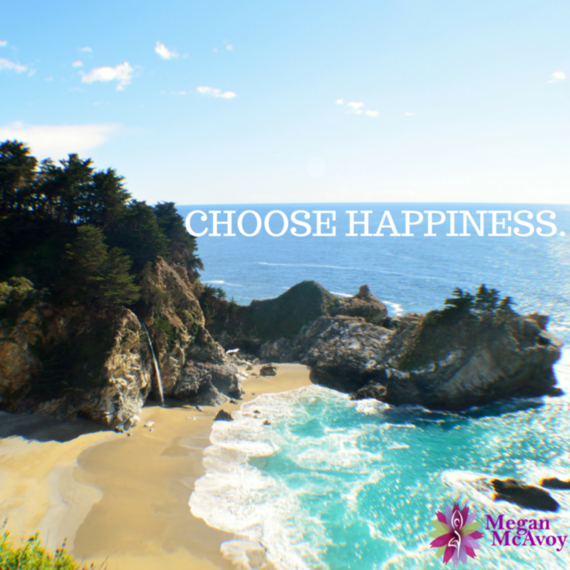 Then I realized how important it is for our own self-confidence as entrepreneurs, coaches, and change agents to flip the lens. Turn the camera around and take a look at how other people see us for a change. Let some more light in.
In our day to day, we all get these "snap shots" of ourselves through the dialogue that happens so rapidly in our mind. Take a moment to pause, turn the lens around, and see what others see. Start a journal. It has been a truly magical and humbling experience. Give it a try yourself - see how special you are and learn your strengths so that you can start to value yourself in the way that others do.
- "You radiate joy."
- "Wow, that inspires me to stand up for myself too." (regarding a business decision I am making that I was nervous my tribe would judge me negatively for...)
- "I can't say enough great things about Megan. She is dynamic, knowledgeable, and genuine."
- "I have always thought of you as a coach, but also a friend, because you really got to know me and find out what was important to me."
- "I admire how you are able to follow your heart and hope it is going well!"
- "You are a mentor, a role model and a friend. For those things, I could not be more grateful."
- "I love all of your positive energy and inspiration on social media. Your positive vibes keep my spirits and confidence up." (this person was going through a huge transition - that I didn't know about - and following me on social media. You NEVER know who you are impacting!)
Here's the thing - this was unsolicited feedback. These were day to day occurrences and I have no question that they happen for you too - I bet you're just not paying attention. These people could be clients, prospects, centers of influence, strategic alliances, and friends. Turn the lens around and take a peek at how they see you - you'll be happier for it, and your business will grow too.
If you need the accountability, non-judgement, direction, inspiration and support of a coach who helps you to shine your brightest, then that's where I come in. I coach female entrepreneurs to turn the lens around and honor their value so that they can earn what they are worth, and love doing it. www.meganmcavoy.com
REAL LIFE. REAL NEWS. REAL VOICES.
Help us tell more of the stories that matter from voices that too often remain unheard.