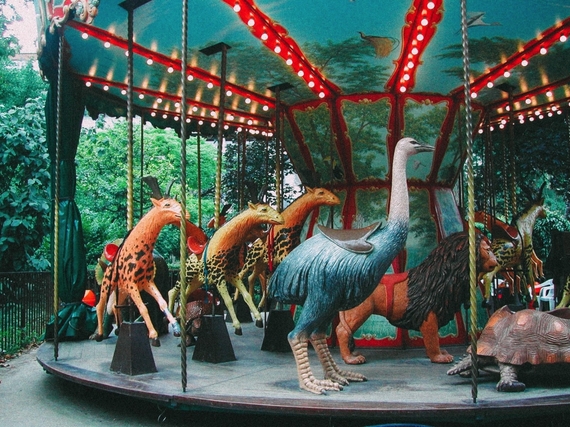 Most Parisian kids are familiar with the charming botanical Jardin des Plantes in the 5th arrondissement of the capital, covering over 70 acres, right by the bank of the Seine River. Opened in 1626 by Louis XIII's physician as a medicinal herb garden, it was originally known as the King's Garden.
The 400-year old research facility includes seven different departments, all within the Natural History Museum compound, with a zoo, several galleries and vast glass and metal green houses where plants and flowers strive in climate-controlled rooms.
The garden in full bloom is home to hundreds of flowers and fragrant species and is a true oasis of colors and pleasant smells in the center of Paris. The majestic Grande Galerie de l'Evolution is a remarkable hall where the re-creation of our planet's life comes into full understanding in a visual and dramatic way.
The ménagerie, the play areas and the stroll around the flower beds are a popular destination for many Parisian. In this children's paradise many spots attract kids of all ages, but none more than the Dodo Manège, a unique carousel made of extinct and endangered animals. Opened in 1992, the Dodo Manège offers rides on a dodo, an aepyornis, or a panda.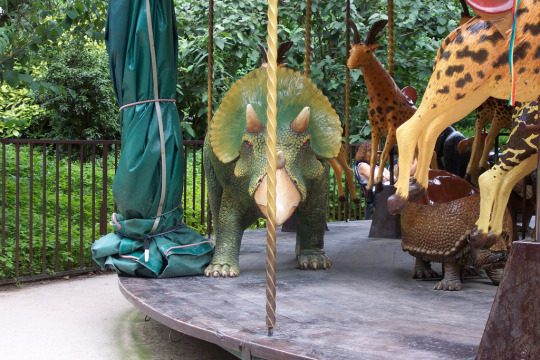 The carousel was the inspiration of a scientist in comparative anatomy in the adjacent natural history museum. A nice way to learn about vanished creatures such as the thylacine, the dodo, the aepyornis, the Barbary lion, the horned turtle, and the sivatherium.
Endangered and protected animals like the panda and the gorilla are also part of the herd. A plaque by the carousel offers a guide to the extinct and endangered animals. The ecological context to the whimsical amusement is a nice way for kids to learn about some of the animals they will likely never see in the wild, or in their lifetime.
A peony and rose garden, an alpine garden, plus the gardens used by students of the botanical school, as well as the magnificent Grandes Serres (greenhouses) have often been the inspiration for famed French artist Henri Rousseau's jungle paintings. The beautiful garden in the urban landscape of Paris is a nice spot for a picnic - just be aware of the automatic sprinklers!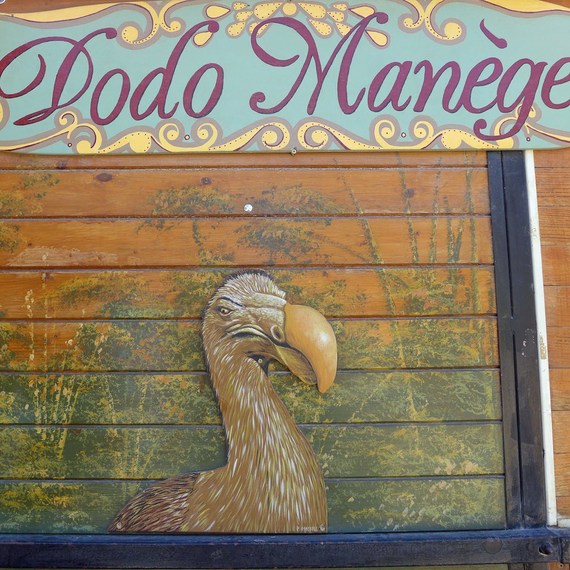 If you go:
Jardin des Plantes, 57 rue Cuvier 75005 Paris; Métro stop: Jussieu. Open every day with varying schedule. Free entrance for the garden; two museum parts charge only during some time of the year when the cost is 2 €.