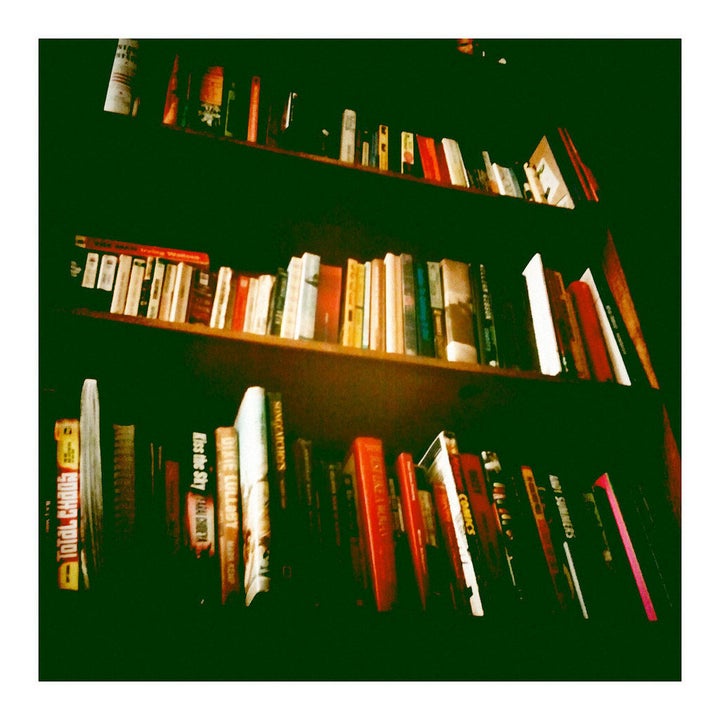 It wasn't until I reached page 101 in Jan-Philipp Sendker's The Art of Hearing Heartbeats (Other Press) that I knew how I was going to approach writing about this magical novel. Julia Win, a young woman who is searching for her father and is amazed to discover he had a life before she was born, a life that he never spoke about, states: "What do we know about our parents, and what do they know about us?" It was here that I rested the book on my lap and considered the question. I suppose it touched a nerve in me because my dad's life is coming to an end. His memory is pretty much shot so any opportunity to find out about who he was as a young man is over. But even if he had sat me down years ago and shared with me all his adventures, both small and large, his dreams, and his desires, would it have revealed who he really was then? Would he have cherry-picked what he wanted to share and leave the rest unspoken?
Of course, I had many chances to find out about who he was, but I was too busy living my life, raising my children, taking my own journey, and perhaps didn't realize that years later I'd start to wonder about this man who came home daily from his day job and then work on the farm only to repeat it day after day. Human nature often encourages us to live in the present and my dad and I did just that, but when the present has little to offer, especially for an elderly man living out his last days in a nursing home, the past becomes much more important to a daughter wanting to know much more about her father. I found myself somewhat envious of Heartbeat's Julia, since she was provided with heart- wrenching details about the boy who would someday become her father.
It's reminders like these in novels like Sendker's that make me appreciate thoughtful literature. Recently, an interviewer asked me to share with him how I felt a writer gives a story importance. I'm not sure I made my point, but when I started thinking further about it, it's stories like The Art of Hearing Heartbeats that show how our very existence is important. This became all the more clear when Julia dreamt of her father as a young boy and wanted to comfort him in his pain, but was unable to do so. In this dream, her father the man consoled her father the young boy, doing what Julia was unable to do. Again, I thought of my father in the nursing home and how my siblings and I are forced to be the parents of this man-child. It's not a part any of us want to play, but one that time has put upon us.
Without a doubt the author wasn't thinking about an old man in a nursing home in Upstate New York when he was writing this novel, which by the way was translated from the German by Kevin Wiliarty. Instead, there's an Eastern spirituality to this story that takes place in the mountains of Kalaw. On the surface, Heartbeats is a love story about a young crippled girl and a young blind boy: she sees for him, he walks for her. And it's about a daughter who discovers who her father was before she came into the world and how she not only came to an understanding of why he had to do what he did, but forgiving him, as well. What a gift that is.
Popular in the Community