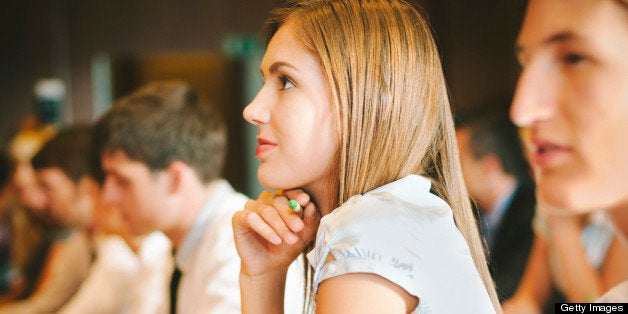 As National Women's Month comes to an end, I am reminded of the importance of mentoring young women and helping them find their voice. Women are speaking up for themselves and their worth, and it is important that we empower young women to do the same. As soon as they discover that their voice has weight, they can identify the best way to use it.
The organization I volunteer for, Distinguished Young Women of Greater Easthampton (MA), has the motto of "be your best self." This is a valuable lesson to young girls, because being your best self can come in different forms. You can't be anyone else's best self, you can only work to improve yourself to reach your own potential.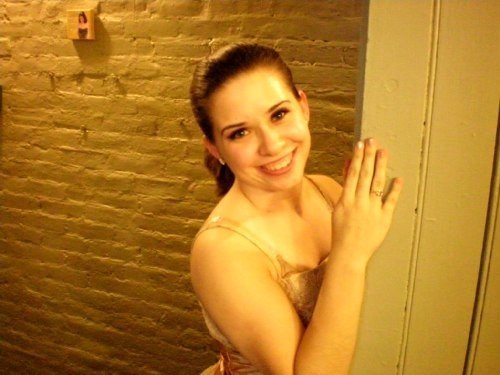 Alex Lyman when she participated in the Distinguished Young Women of Greater Easthampton program in 2008.
The program takes high school girls through a 9-week program where they gain interview skills that will help them get into colleges and find gainful employment, public speaking experience, a chance to show off their diverse talents, improve their fitness and wellbeing, and be rewarded for their scholastic accomplishments. The program culminates in a show, where the girls showcase their achievements to win scholarship money.
The ways in which the girls grow during this program are immeasurable. Some overcome their fear of speaking before an audience, or learn to express themselves well in an interview. Others discover a newfound stamina to get through a grueling fitness routine. The defining factor in this program is that every single girl finds confidence in herself and her abilities; a powerful and defining testimony. These skills will carry them through the rest of their lives.
As a volunteer for the program, I am matched with a participant, who I get to know throughout the nine weeks. I help her complete necessary paperwork, work out her talent, and give advice and support. More than anything, I am a mentor. I find out what's going on at school, what her insecurities are, and what her hopes and dreams are. We even talk about career choices and how to attain them. My role is not only to be my girl's biggest fan, but to be a positive role model. The girls are surrounded by successful women who only want them to succeed and are dedicated to helping them do so. No problem is insurmountable.
Having worked with several groups, it's been amazing to see the girls challenge themselves and break out of their shells. They find the courage to try new things and shine at them. These young ladies are smart, positive, and talented. I am continually impressed by their ability to work hard, their dedication, and their ability to find humor in frustrating situations.
Looking at these girls, I don't worry about the future generation. They have everything they need inside themselves. With enough encouragement and positive role models, there is no limit to what they can achieve.
REAL LIFE. REAL NEWS. REAL VOICES.
Help us tell more of the stories that matter from voices that too often remain unheard.