Parental engagement and a commitment to early literacy are two factors that can have a significant impact on the educational success of our children. Having been born into the foster care system (in which 70 percent of my peers ended up in the penal system) and later being adopted by George and Veronica Phalen whose passion for reading resulted in me graduating from Yale University and Harvard Law School, I admire and applaud people who are advocates of literacy and family involvement.
As the CEO of Reach Out and Read, which impacts the literacy development of four million children annually, I was honored to be able to talk with Gayle King who supports reading and parental engagement.
King, is the longtime editor-at-large of O, The Oprah Magazine and the new co-host of the outstanding morning show CBS This Morning, which is "a mix of daily news, coverage of developing stories of national and global significance, and interviews with leading figures in politics, business and entertainment."
A trusted friend of young mothers across the nation and the mother of two, Gayle King was able to share her favorite books and the critical role that reading plays in raising successful and well-rounded children.
Earl: What were your favorite books when you were growing up and why?
Gayle: I loved of all the Lois Lenski books. I loved Nancy Drew, I loved The Bobbsey Twins. I loved Louisa May Alcott's Little Women. I lived in Turkey when I was a kid, from first grade to fifth grade, and we didn't have television there. Nobody did. So for us -- activity and entertainment and enjoyment was going to the library. We used to go to the library all of the time. I can remember, you get your library card, you check out the library books. So, I was a voracious reader when I was a kid.
The joy of reading can take you so many different places. In addition to intelligence and stretching your mind, I just think reading is so crucial in terms of being a well-rounded person.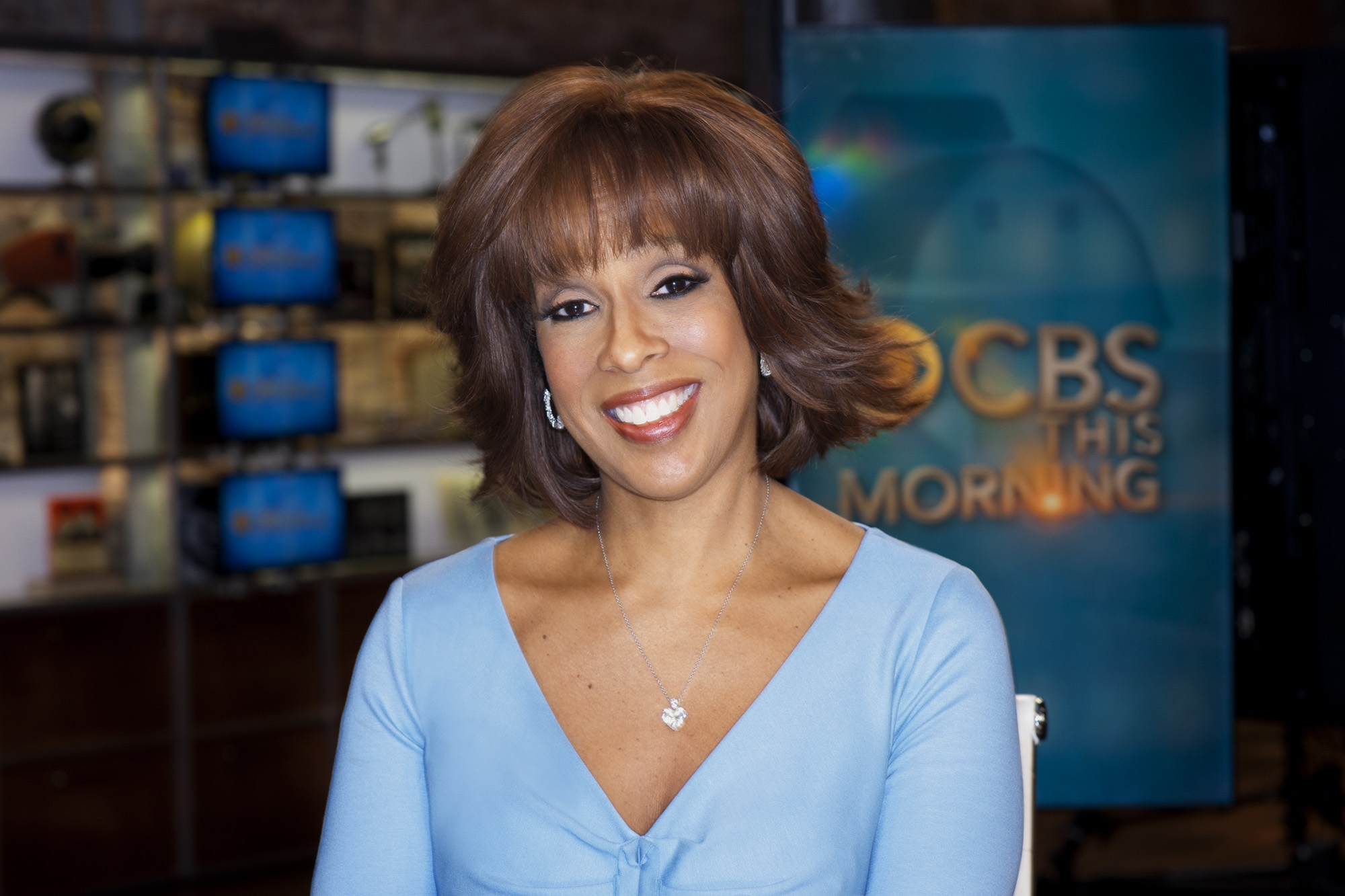 Gayle King (courtesy of CBS)
Earl: As a mother of two of adult children, what role did literacy did play in raising your children and what advice would you share with new mothers, based on your experience?
Gayle: I think you just have to be engaged with your children always. I was nuts about my kids and still am to this day. And reading was just part of our everyday routine. So at a very early age, I took them to the library back when we lived in Glastonbury, Conn., so they could each have their own library card. You know, people don't do that anymore because now everything is on the Internet. But we used to go to the library on a regular basis.
Earl: Obviously, the e-reader is making a huge move. How do you think technology is going to affect young readers?
Gayle: Well, it definitely is. There's something about that that makes me sad because I still like the joy of feeling a book. just went and got Walter Isaacson's biography on Steve Jobs. I put it on my iPad and I got the actual book. It would be easier, it would be lighter to read it on the iPad. But, I like flipping through the pages. I hear that that's a lost art.
There's nothing really more personal, more loving than to sit and read to your child. It's a great way to engage them. You can get very creative with your reading, too. You can act it out, you can change your voice. What you realize -- and this is the thing about kids -- is that you can read the same thing over and over and over and over and over and over and they still love it. It gives you lifelong connections that you can't even begin to imagine.
Earl: What were your two favorite children's books, ones you read to your own kids?
Gayle: Love You Forever. It's by Robert Munsch. I dare you to read this book and not cry. All of a sudden you get to the last couple of pages, and you go, 'Oh my gosh, I'm crying.' It's really good, really good. I used to sing that one. The other one of course, is everybody's favorite, Goodnight Moon, just because Goodnight Moon is so much fun to read.
Earl: What do you see as the biggest challenges facing our children today, and what do they need from us as leaders to make sure they realize their tremendous innate potential?
Gayle: The dream for any parent is you want to raise happy, healthy, responsible, compassionate, kind kids. We all have a responsibility to do that. The biggest gift you can do is by starting that in your own home. When you look at these children today who have sort of fallen off the tracks, it's because along the way, they don't feel somebody cared. Somebody told me a long time ago that if kids don't think you care, they don't care what you think. And I've always been very mindful of that.

Gayle King can be seen on CBS This Morning.