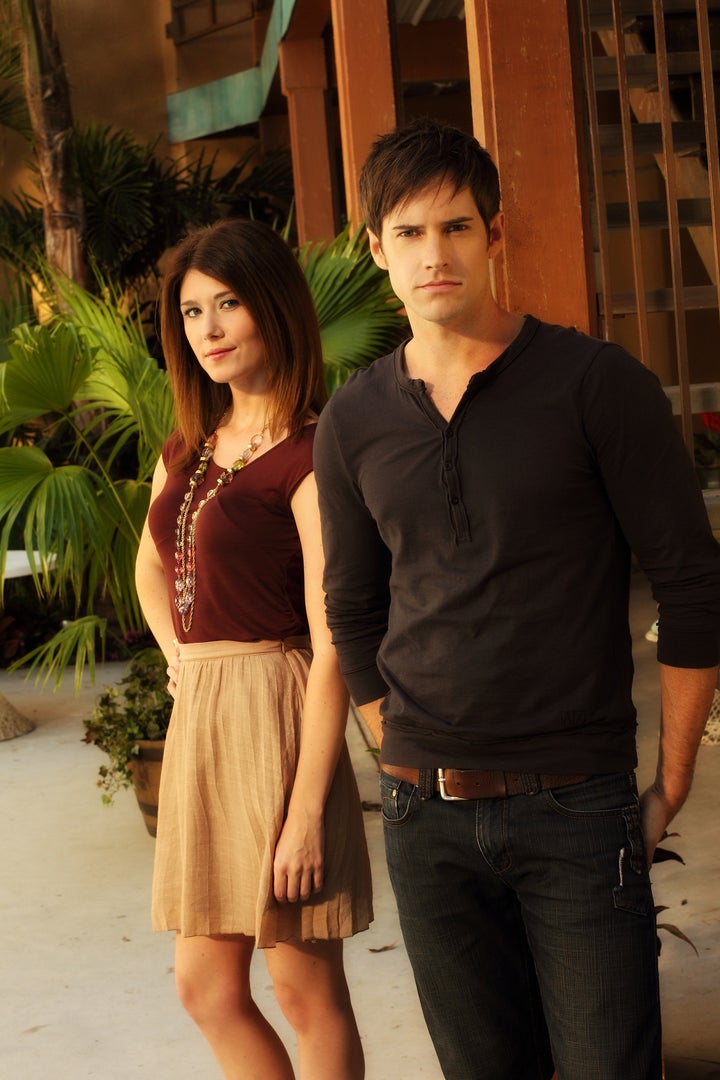 Fans of "The L.A. Complex" have reason to celebrate. The MuchMusic (and now The CW) show has been ordered to shoot 13 more episodes, expanding its first season from six episodes to an impressive 19.
The series, which follows a group of aspiring Hollywood hopefuls all crammed in an L.A. apartment, is produced by Degrassi's Linda Schuyler and Stephen Stohn, who know a thing or two about turning a groundbreaking series into a phenomenon.
"Bell Media [the entity that owns MuchMusic] believed in this project from the very beginning and always knew what broadcasters around the world are now getting excited about, that an authentic series about young adults struggling to follow their dreams can resonate with audiences and critics alike," said executive producer Stohn in a release. "We can't wait to create more episodes."
The new episodes are scheduled to premiere in July, and production begins in April. What a coincidence, since the series makes its U.S. debut on The CW on April 24.
The last time the fifth-place network ordered a series that originated in Canada was "18 to Life," which didn't fare well (the now-defunct comedy was eventually pulled). There was so much excitement when the CBC series got the rare call, but without any proper promotion or hype, it was pretty much DOA by the time it premiered.
Here's hoping the second time's a charm and The CW gives "The L.A. Complex" the attention it deserves. Maybe by the time July rolls around, the network will simulcast with MuchMusic, for a change.
Related
Popular in the Community