You don't have to be a mechanic before you consider what's best for your truck by making sure you have with you a box of tools in your truck every time to save it in time when break down occurs and prevent embarrassment, time, and money wasting just to mention a few reasons why you actually need this tool importantly.
LET'S TRY TO LOOK AT THIS PRACTICAL EXCERCISE TO UNDERSTAND HOW PRACTICAL EVERY DRIVER NEEDS TO MAKE SURE HE HAS THE RIGHT SETS OF TRUCK TOOLS IN HIS TRUCK ALL DAY LONG, AS A FORM OF NECESSITY AND NOT A CHOICE
Have you ever tried blocking your nose with your fingers tightly gripping not to allow any passage to breathe over 8 minutes? If Yes you have, or if you have once mentally calculated what "suffocation" the exercise you did could cause, you know at least there is an alternative there by removing your finger, with a reasonable explanation of wanting to test your breathing means, but what excuse do you have for a big mess as going out or traveling in your truck without having your truck filled with tool boxes or the most important sets of tools truck at your trunk and then a mechanical fault happens right on the road. Any excuse?
If you truly love your truck, you will consider the safety of it all times, making sure that a complete tool or necessarily having major tools at the trunk is just as important as the steering itself, for lots of reasons: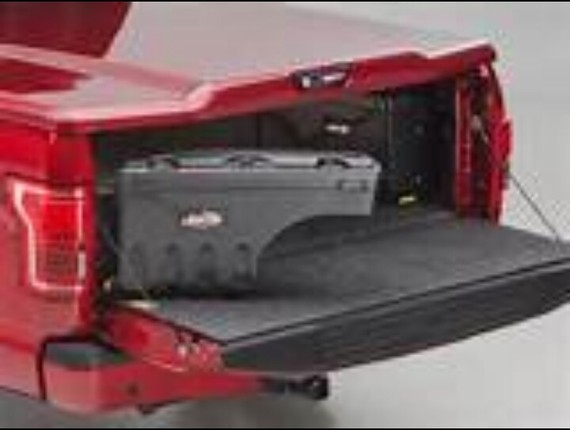 a) For safety precaution: Its always right to be on the safe line all time long with the perfect tool resource, where you could rectify things before it gets out of hand, more like you've got an added advantage of confidence in the truck all time long when making use of it.
b) It's like a first aid box: A first aid box is the box where a rescuer - first aider gets the right set of treatment quickly to help an injured person before seeing the doctor. The first aid box (tool box at the trunk of the truck), that a first aider (You - yourself) could quickly get to reach to the back of your trunk no matter the place you are, you have gotten it right to assist the injured person (malfunctioning truck) for the main time before seeing the doctor (mechanic) if help may be needed from there.
c) Saves time, money and embarrassment: Having the right set of tools at the trunk of your truck every journey, sure does help prevent wasting money to get a towing vehicle to help move your vehicle to where a mechanic is, or out of the road so that other vehicle could pass or even the most embarrassing situation - waste your time on the road and even cause you to be late for meetings, but when you are prepared, it sure helps you from awkward time, money and embarrassing situation. My friend Ben did in fact thank me yesterday for the great rescue help I gave him the other day, having waited for over 45 minute before I came to his rescue at the abandoned area he was, but having listened to my explanation the other day when I swiftly just drove in with my truck and brought out the tools from my truck trunk, he indeed in fact appreciate the essence of it and wished he could have saved up to two hours of his time if only he had done the necessary by knowing the importance of having at the back of his truck a box of tools that he could readily get to reach when next he is in such distress - just as it worked quite fine with him yesterday.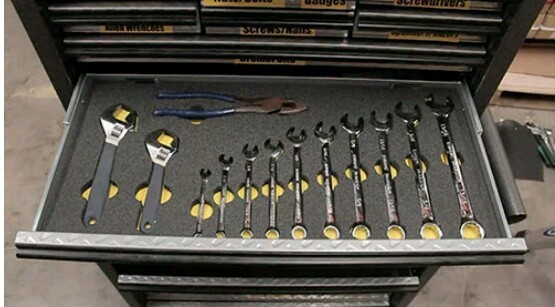 He sure learnt his lesson in a big way!
d) Organization: It gives room for organization. If you know the importance of having your truck, and you in fact use it for business venture or to help transport goods for people, you sure wont want to risk being disorganized in such a tight movement in missing the next close to the important thing after putting the load in the truck. As said before its as important as the usefulness of the steering, or the engine of the truck, without it there its almost as good as nothing. So there you have it, the truck tool must be placed intact in the truck.
What have we to say left except it being a 'necessitated' choice? Do you prefer picking a lifesaving importance by having the back of your truck filled with truck tools all time long during your movements in truck or you choose to be stranded with desperate help to have it fixed after couple of hours or minute suffering just because you didn't make caution to have the truck tools being kept behind the truck? I urge you to pick life - SAFETY PRECAUTION all time, hours, days, months, years and decade long by having to always have the life rescuing team right at the back of your truck. Don't forget to register your vehicle. You can also check your Vehicle registration status online.
REAL LIFE. REAL NEWS. REAL VOICES.
Help us tell more of the stories that matter from voices that too often remain unheard.