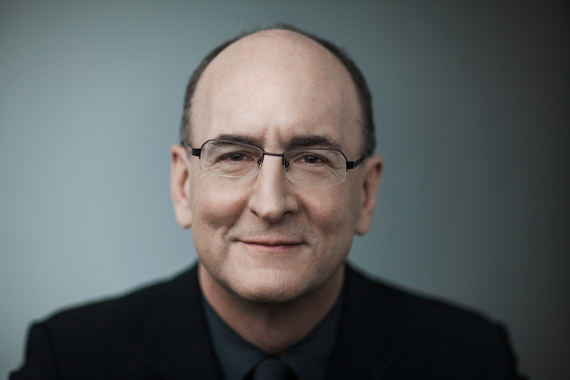 By Mark McLaren, ZEALnyc Editor in Chief, September 20, 2016
Another season is here and New York City performing institutions brace for the challenges ahead. Audience engagement and ticket sales are the goal, and for a number of institutions, that becomes more difficult as subscribers age and attention spans shorten.
Earlier this year, ZEALnyc spoke with The Metropolitan Opera's general manager, Peter Gelb about just these challenges. As the Met's season opens next week, we republish this series, which examines the difficulties faced by the Met and other performing organizations, their popular HD broadcasts, artistic risks, talent search and more. Links to these interviews follow.
In the first of our three-part series, Mr. Gelb speaks frankly about the difficulties facing a modern opera company in the twenty-first century, how these challenges have changed during his ten-year tenure at the Met's, and the organization's attempt to remain relevant, particularly among young audiences necessary for the organizations survival.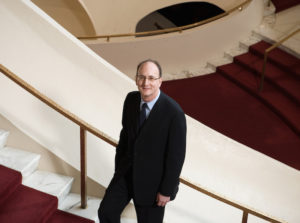 Peter Gelb, General Manager of The Metropolitan Opera, on the opera house's grand staircase. Photo: Dario Acosta/Metropolitan Opera
No one can deny that the Met under Peter Gelb has been more artistically adventurous than was the case in its recent past. Mr. Gelb discusses his philosophy on opera as a a total theatrical experience, and how he has worked to put the Met at the forefront of new productions with artistically exciting directors and designers. He also discusses the importance of Met's HD broadcasts, with their record-breaking audiences, to the organization.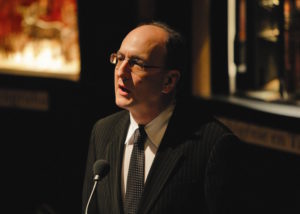 Peter Gelb, General Manager of The Metropolitan Opera, during a press conference at the Metropolitan Opera. Photo: Ken Howard/Metropolitan Opera
Perhaps like no other performing art form, opera relies on talent. The world's hottest singers are engaged years in advance, and all the careful planning in the world can be undone by a sniffle. In our final installment, Mr. Gelb discusses the challenges of presenting the world's great opera talent, and his work in finding the stars of tomorrow.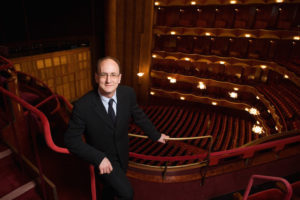 Peter Gelb, General Manager of The Metropolitan Opera, in the opera house auditorium. Photo: Dario Acosta/Metropolitan Opera
Stayed tuned to ZEALnyc as we cover the Met's season, and all the great opera coming to New York City this season.
Mark McLaren, ZEALnyc's Editor in Chief, writes frequently on classical music and theater.
Read more from ZEALnyc through our Fall 2016 Previews:
For all the news on New York City art and culture, visit ZEALnyc's Front Page.
REAL LIFE. REAL NEWS. REAL VOICES.
Help us tell more of the stories that matter from voices that too often remain unheard.