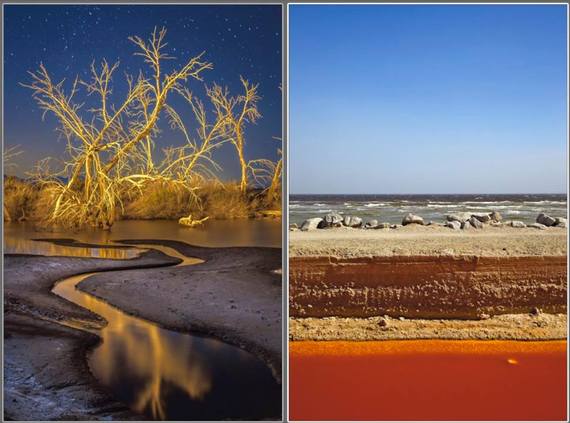 Magic and Realism | The pairing of work by photographers Bill Leigh Brewer and Osceola Refetoff -- contemporaries working independently -- explores photography's paradoxical capacity to simultaneously document and interpret the world around us, to elicit fresh details and construct new experiences and narratives from its raw materials. The interaction between their work is particularly well suited to exploring this dynamic, because Brewer and Refetoff are uncannily drawn to many of the same specific topographies of desert and industry, yet they return with vastly different works of art.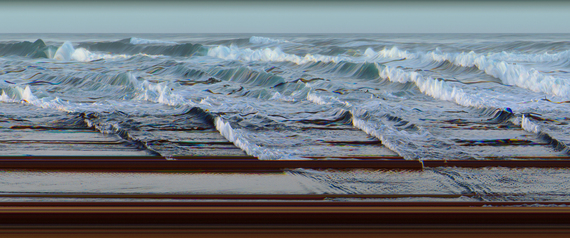 Jay Mark Johnson: Wave Lengths | The artworks in this exhibition belong to the artist's ongoing inquiry into the possibilities for timeline photography. The images depict the rhythmic cycling and recycling of oceanfront waves as recorded on remote coastlines around the world--in Hawaii, Florida, California, the Caribbean, Great Britain, Australia and South Africa. For this decades-long project Johnson employs an unconventional camera system to produce seamless delineated renderings of familiar events as they occur over time. The results present an altered view of our surroundings. As architectural theorist Lebbeus Woods states "Experimental evidence produced since the creation of Einstein's Special Theory confirms that space and time are in fact elastic and interdependent. Jay Mark Johnson's studies are plays upon the relative mutability of our physical reality."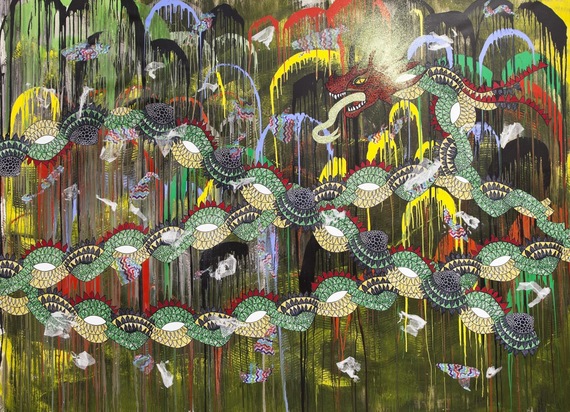 Merion Estes: Dystopia | This exhibition features new large "tapestry-like" paintings continuing her ongoing body of work exploring the intersection of nature and decoration.
"My work is known for its use of varied depictions of natural "scenes", whether stereotypical landscape views or underwater scenes. The beauty and fragility of life and the tragedy of man's intervention is my subject. There are few paradises left. As of 2014, I still am using found fabrics from Africa and elsewhere, coupled with mixed paint applications and photo transfers. My use of African prints has added to my vocabulary of forms and patterns. Often their prints use symbolic depictions of natural forms and were recognized by me as similar to my own abstracted natural forms and backgrounds. The manufactured prints add an exotic and surprising aspect to the work."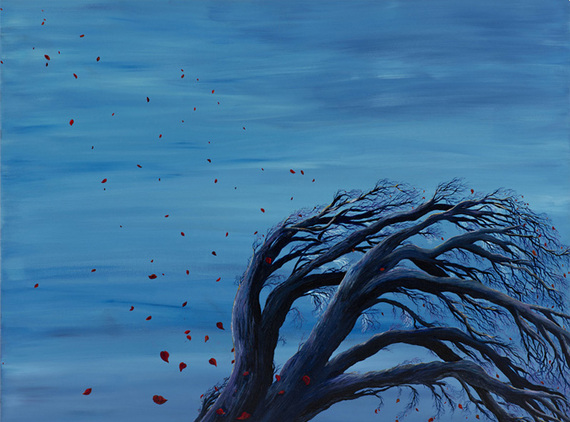 Roxene Rockwell: In the Forest and the Trees | Rockwell creates images of beauty and introspection that call attention to both the similar and divergent ways that nature and humankind deal with life's experiences.
A Los Angeles native, Rockwell draws inspiration from nature and trees to symbolize humankind and life's experiences. In both her paintings and collaged surfaces, she uses a variety of textures and layers of tree bark to represent the deep complexities of our individual personalities, using nature - trees in particular - to symbolize mankind and his or her life experience.
For Rockwell, the tree image is very personal and complex. A single tree has the power to represent the human condition, as we stand morally strong or physically frail, bending resiliently with the wind, or succumbing to the storm.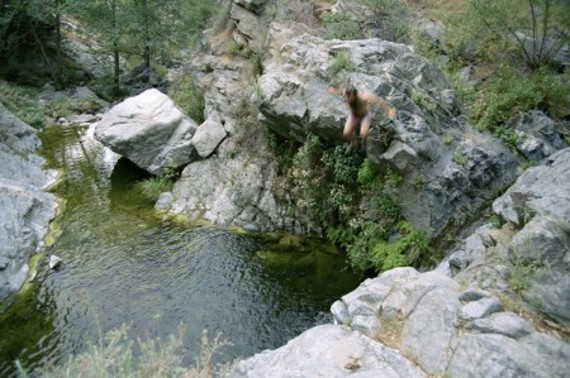 Jeff Edwards: Everyone's Backyard | These photographs of swimming holes all within Los Angeles County or just a few hours drive from the city represent the unearthed gems found in the backyard of our metropolis.
The documentation began in 2006 when Edwards rigorously started exploring swimming holes in the Los Angeles area, and ever since he has hiked to, jumped, and photographed every single swimming hole in Southern California.
The photographs serve to make the viewer conscious of the complex nature of time and perception. An individual in a photo exists in human time while the landscape exists in geological time, yet human senses such as vision, exist in macro time. The intersection of these three time scales are captured in the instant of a single frozen moment of the shutter.
Calling all HuffPost superfans!
Sign up for membership to become a founding member and help shape HuffPost's next chapter