By Hannah Morrill, SELF
The pros who work on your toes get real.
When you sink into the pedicure chair, the goal is to sit back and relax. But one thing could be standing in the way of a total moment of zen: Those nagging self-conscious fears that your feet are too unsightly, your nails too long. Those thoughts couldn't be further from your nail technician's mind. Here's what they're really thinking about your feet, though...
Don't: Bring Heels
"Nail polish takes hours to really harden, so trying to stuff your toes into a pointed heel or tight boot and then scoot out the door is not going to work. To get home smudge-free, your best bet is to bring flip flops in the summer or Ugg boots in the winter." -- Donna Perillo, founder, Sweet Lily Natural Nail Spa & Boutique, New York City
Don't: Take Matters Into Your Own Hands
"Sometimes, it's harder to clean up a messy DIY effort -- especially gel removal! -- than to just do the whole thing ourselves. And if you trim your own nails too short or strangely shaped, many times we can't actually fix it." -- Alexandra Calle, pedicurist, Eve Salon, New York City
Don't: Shave Calluses
"Even though cutting calluses with a razor blade has been prohibited by the Department of State (New York) Division of Licensing for quite some time, customers still request that we use a blade. One might think it is the ideal way to reduce callouses, but it can cause bleeding, and the areas where the razor is used tends to crack and dry out your sole more than a gentle foot file." -- Jin Soon Choi, founder, Jin Soon Hand & Foot Spa, New York City
Don't: Apologize for Your Feet
"I wish clients would stop saying they have the worst feet ever and that they feel badly about having us work on them. And it can come off as disrespectful to the pedicurist that you feel badly about her job. We have seen many feet -- yours are probably far from awful!" -- Frances Liang, lead manicurist, tenoverten, New York City
Don't: Talk on Your Phone the Whole Time
"I don't mind when a client texts, but listening to their phone conversation for 20 minutes is not ideal while I am working on their toes. It's disrespectful to be ignored [if I have a question or request]. It's also inconsiderate to other customers who are trying to relax." -- Skyy Hadley, owner, As U Wish Nail Salon, Hoboken, New Jersey
Do: Show Up on Time
"Nail technicians really do need the time specified in the spa menu to tend to your feet. When you arrive late, they have to rush, and in turn, your feet don't get the attention they deserve. Just like any other spa appointment, arrive a few minutes ahead of schedule and allow yourself time to settle in and select your polish. I promise you'll enjoy that pedi just as much as any relaxing massage or facial." -- Perillo
Do: Go to the Podiatrist
"If you have a serious medical condition on your feet like ingrown nails, plantar warts or nail fungus, that's not a job for your pedicurist. A podiatrist is qualified to take care of the problem as quickly and pain-free as possible." -- Alexandra Calle, pedicurist, Eve Salon, New York City
Don't: Trim Ingrown Toenails
"When you have ingrown toenails, make sure to file under the ingrown area and file straight so the corner of the nail doesn't grow into the skin. If you try to cut the corner of the nailbed with nippers, you'll just make it worse." -- Choi
Do: Save the Snacking for Later
"Although we aren't performing official foot reflexology, our massage is still similar. It's just not good for your digestive system to eat while we work." -- Liang
Do: Be Decisive About Your Polish Choice
"It's just nail polish, not hair dye! You don't have to take your selection, or yourself, so seriously. It's only temporary, so please have fun with it. We're always happy to paint one nail as a test." -- Perillo
Don't: Leave Your Polish on F-O-R-E-V-E-R
"I see a lot of people failing to remove old nail polish on their toes, which is both unattractive and dries them out. When you leave polish on for too long, you'll see little dry white spots after you remove the polish; that's the dehydrating effect. Instead, remove your toe nail polish two weeks after your pedicure." -- Choi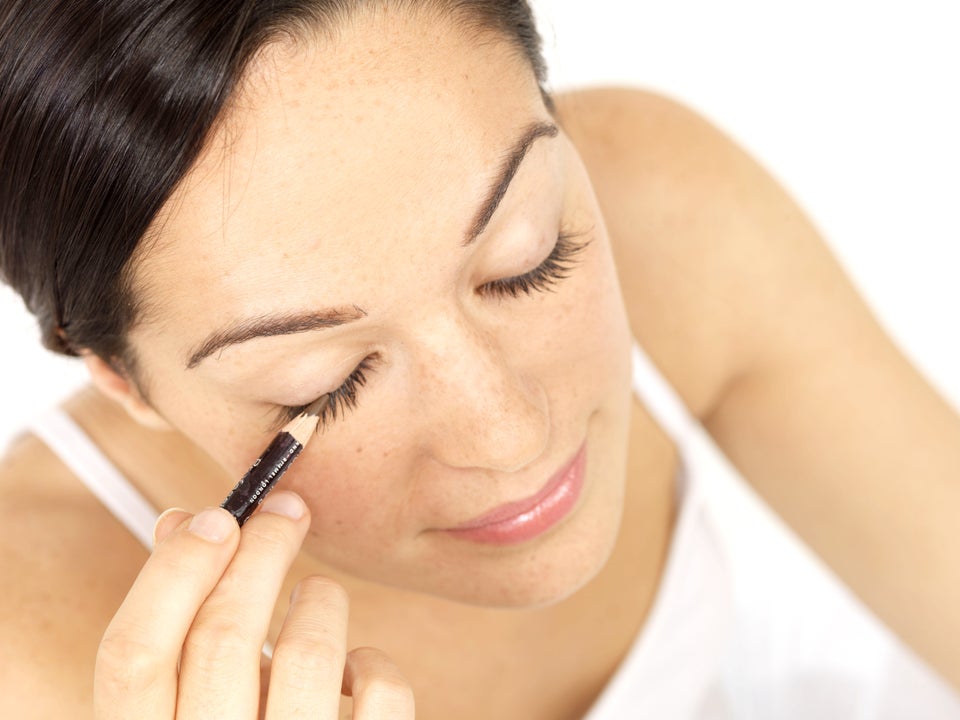 Beauty Tips
Related