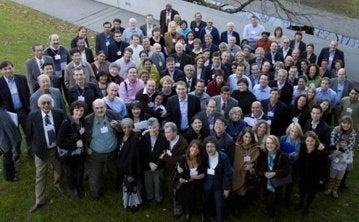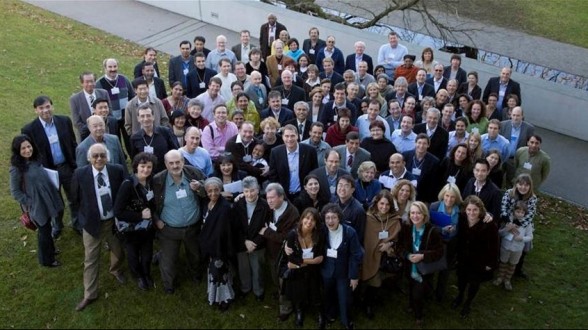 Yesterday, 35 social entrepreneurs from around the world convened at Davos to discuss how the power of social innovation can improve the state of the world.

Among those attending Davos for the first time include Asher Hasan of Naya Jeevan, which works with healthcare access in Pakistan, Francesco Piazzesi
from Mexico who pioneered social mortgages and the micro-construction industry, Wendy Kopp, an American social entrepreneur who transformed the state
of teaching in public education through Teach for All as well as Christoph Sutter and Renat Heuberger of South Pole Carbon who set the stage for the
global model of carbon offset credits.

Davos veterans include Sheela Patel, founder of SPARC in India and Slum Dwellers International which works with informal economies across 22 countries,
Helio Mattar of Brazil, who pioneered the Sustainable Consumption movement, Mel Young of Homeless World Cup in the UK which uses sports to energize the
homeless to reinvigorate their lives, and Martin Burt of Fundacion Paraguaya, which extends access to finance and entrepreneurial education to the
poor, and Harish Hande who through SELCO Solar Power brought the concept of affordable renewable energy into the mainstream.

In talking about the role of Social Entrepreneurs in the world, Bam Aquino of the Philippines-based Hapinoy, voiced a call to action for social
entrepreneurs to lead the mindset change given the global economic crisis and increasingly needs of the social sector.

Felipe Vergara, for whom this was his first time to Davos, during one of the coffee breaks, whispered indulgently "I feel like I am in Social
Entrepreneurs heaven!". Vergara is founder of Lumni, an impact investment space for financing students from developing economies to attend
university.

In the evening, Schwab Foundation hosted a welcome dinner for the social entrepreneurs and Schwab Foundation partner companies including the Boston Consulting Group, CitiGroup, Deutsche Welle,
GDF Suez, HP, Jubilant Bhartia, UBS, and Vimplecom. As well, Arianna Huffington kicked off the newly minted collaboration between the Huffington Post
and the Schwab Foundation with a few words of inspiration for social enterprises. Explaining the impetus for the collaboration, through which Schwab Foundation blogs will be co-posted on the Huffington Post, she remarked that social enterprises are important to create the future we want to
see.

Popular in the Community