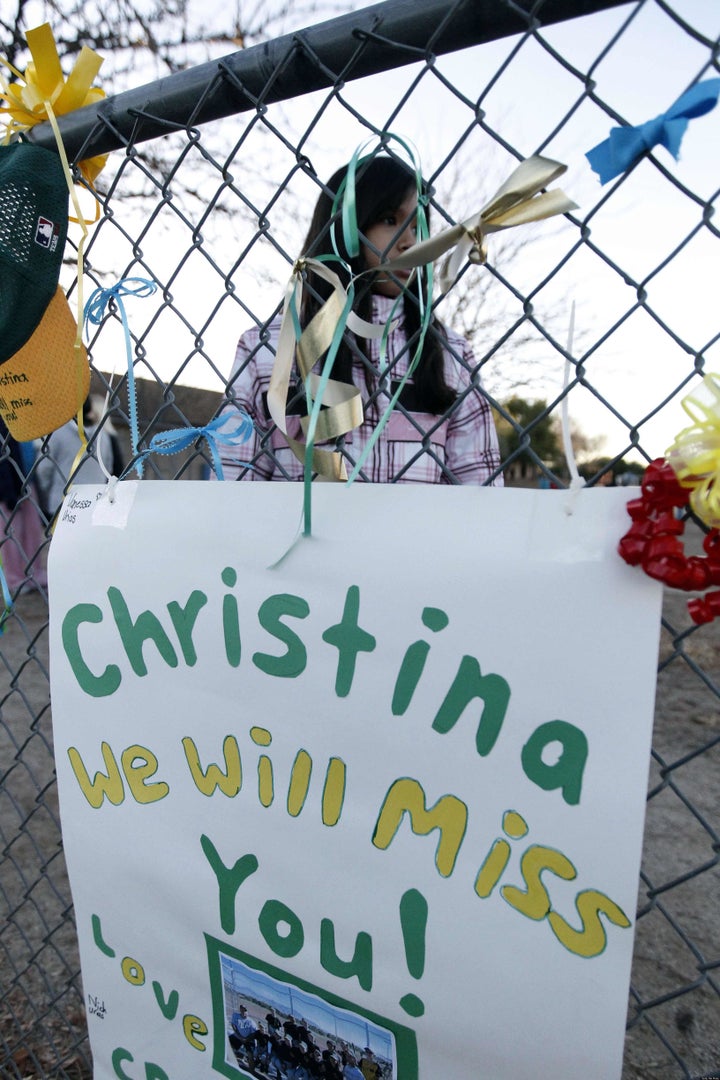 President Obama used his remarkable speech last week in Tucson not just as a vehicle for healing and catharsis, but also as a challenge to all of us. He made it clear there was no connection between the tragedy and the politics that preceded it, but made a point of drawing a direct connection between the shooting and the politics that should come after it. "Sudden loss causes us to look backward," the president said, "but it also forces us to look forward; to reflect on the present and the future, on the manner in which we live our lives and nurture our relationships with those who are still with us."
And in his State of the Union address next week, he has an opportunity to build on the foundation he laid down in Tucson.
There was a theme woven through the Tucson speech -- the theme, as the president defined it, of "what, beyond prayers and expressions of concern, is required of us going forward." It was at its most powerful when the president focused on the youngest victim, nine-year-old Christina-Taylor Green.
He painted a vivid picture of her: dancer, gymnast, swimmer, "A" student, member of her school's student council, volunteer for a charity that helps less-privileged kids, and the only girl on her Little League team.
Obama's challenge to the country was to "live up to her expectations," declaring that he wants an America "as good as she imagined it."

In that spirit, wouldn't the way to honor Christina and her "gentle, happy spirit" be to care enough for all the nine-year-old little girls -- for all the children -- that are still alive but trapped in lives of quiet desperation, homeless, hungry, enrolled in dysfunctional schools, living in inner cities where random violence is a daily occurrence?
The statistics tell a depressing tale:
According to the Casey Foundation, over 20 percent of children in America -- that's more than 14.5 million kids -- are living in poverty. It's 23 percent in Christina's home state of Arizona -- 398,000 children living in conditions that undermine their health, their school performance, and their chances for the future.
More than 16.7 million children live in households that struggle to put food on the table -- and kids who are "food insecure" do worse in reading and math and have higher rates of anxiety and depression.
More than a million and a half American children -- including nearly 33,000 in Arizona -- are homeless, forcing them to endure, in the words of the National Center on Family Homelessness, "a lack of safety, comfort, privacy, reassuring routines, adequate health care, uninterrupted schooling, sustaining relationships, and a sense of community."
And the problems are getting worse. The percentage of children living in low-income families went from 39 percent in 2000 to 42 percent in 2009. The number of children directly affected by the housing crisis and foreclosures will number 2 million.
How much harder will it be for us, in the words of the president, to "bequeath the American Dream" to them?
Will they be able to get a good education only if their number pops up in a school entry lottery? Will they have to move into a homeless shelter because of a foreclosure that could have been avoided? Will they have to deal with a father or mother thrown into a deep depression because they've lost their job and can't get another one?
Surely, that's not the America Christina imagined, but it's the America millions of children are living in. And it's the America we can change -- right now. I hope the State of the Union will be a roadmap to that transformation.
Leadership isn't about ratifying an existing consensus; it's about building a new consensus around a vision for the future, and where the country needs to go.
And it's not just up to the president. We all have a part to play by, as Obama put it in Tucson, using this occasion "to sharpen our instincts for empathy and remind ourselves of all the ways that our hopes and dreams are bound together."
Christina most likely wasn't aware of the conventional wisdom in Washington that "the system is too broken," that "without a supermajority nothing can be done," that "the atmosphere has become too toxic to pass meaningful reform." She was blissfully free of all the limitations to our imagination. You could call it naiveté. Or you could just call it audacity.
For the good of the country -- and especially for the sake of Christina's generation -- I hope that next week the president will tap into his audacity, and inspire us to do the same.
Popular in the Community