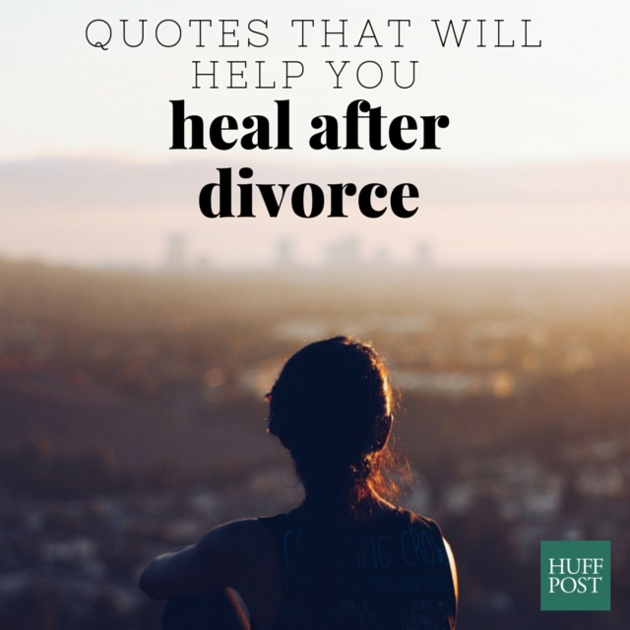 "It crosses our mind that there's far too much attention paid to aphorisms about falling in love and not nearly enough to those about falling out of love," Ephron wrote in the introduction.
She was absolutely right. In homage to Ephron -- and because quotes about heartbreak really should be given more due -- we've relaunched the series with the help of our readers. Was there a saying, quote or mantra that helped you move on during your divorce? We want to hear it! Send the quote and a few sentences about it to divorce@huffingtonpost.com for consideration.
In her mid-40s, Erica L. left her husband after eight years of marriage. Adjusting to life on her own hasn't been easy, but she says meditation and repeating positive mantras to herself has helped tremendously.
"When I'm feeling out of balance or just down in the dumps, repeating affirmations after meditating each morning makes a real difference," she told HuffPost.
Below, Erica shares one of the quotes that's helped her stay positive post-split.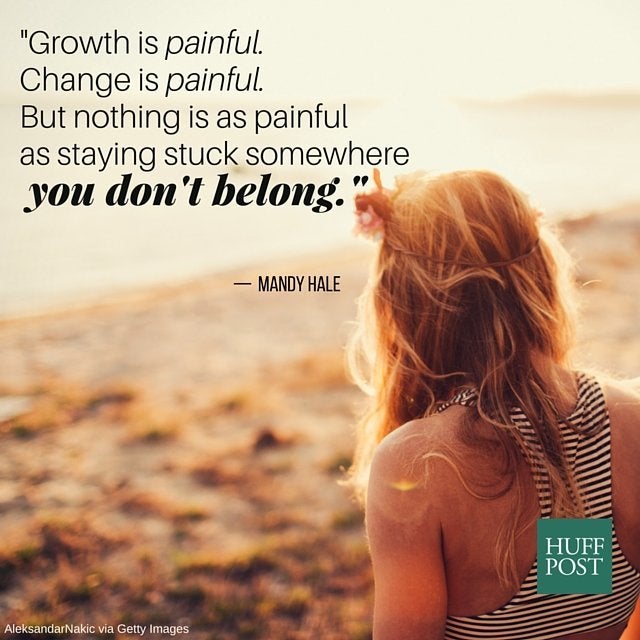 "It's hard to choose just one but the aphorism that resonated with me most while finding the courage to leave (as well as maintain a positive attitude throughout this ordeal) is a quote by writer Mandy Hale: 'Growth is painful. Change is painful. But nothing is as painful as staying stuck somewhere you don't belong.' I was married for eight years and divorce proceedings are underway as we speak -- it's not finalized yet. I've kept a gratitude journal throughout the process and write down all the events that are happening in my life; doing so helps reaffirm my decision and provides validation I'm on the right path! What I've learned is that during divorce, you have to keep your friends and family close and try not to think too far ahead into the future." -- Erica L.
Check out the slideshow for more quotes that inspired our readers: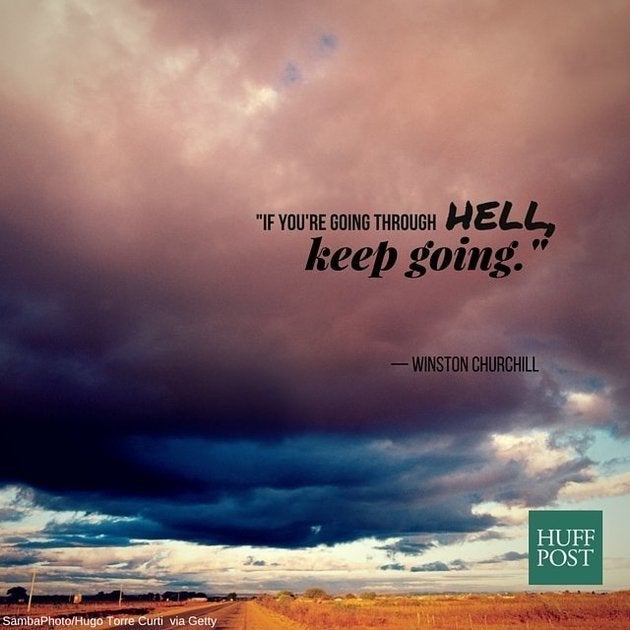 Are you ready to start taking better care of yourself? Sign up for our newsletter and join our Look Good, Feel Good challenge to supercharge your beauty and grooming routine and develop healthy habits. We'll deliver tips, challenges and advice to your inbox every day.