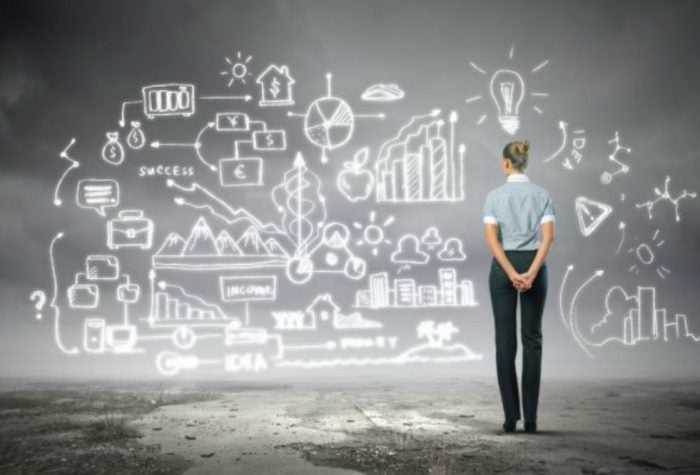 Marketing is integral to any business. Traditional marketing methods still retain value, but as the world moves online, digital marketing tactics are gaining immense popularity. Maneuvering the digital marketing world can be tricky for SMEs with little tech knowledge, but with some research and understanding of the same, businesses can benefit from these tactics that are both low cost and low risk. The rise of marketing technology can be a game changer for many SMEs, which can use this affordable tech to level the playing fields with bigger companies that have more resources to spare. SMEs that don't employ digital marketing strategies will be left behind the curve, and unable to cope with today's dynamic business environments. Let's look at the current state of marketing technology.
Digital Signage
The traditional forms of advertisement are becoming outdated. Digital signage is useful in creating an engaging experience around the customer. Touch screen digital signage technology helps provide an amazing customer service experience, while simultaneously tracking behavioral patterns based on that experience. This data helps identify interests and fine-tune products to better serve consumers. This sort of information is integral for SME to boost conversion rates, and constantly adapt to changing consumer trends. Furthermore, digital signage allows for an interactive experience (that can be monitored from anywhere) in an intuitive and appealing way, reaching masses of consumers at the same time.
Smart Beacons
For those who don't know, smart beacons, otherwise known as proximity beacons are "inexpensive devices that transmit relevant targeted messaged and information to nearby mobile devices. Beacons can also be used to track devices, and their users, when in range." For example, in the case of a grocery store, beacons can be used by SMEs to send offers on certain food products when customers walk through that particular aisle. Marketers can also use beacons that connect to cell phones to gauge how long customers linger in a specific store aisle.
Beacons are a relatively inexpensive way for SMEs to provide relevant services at the right time, as well as track data to streamline their processes. Prices range from $5 to $30 depending on beacon signal, batteries used, and other specifics. Smart beacons provide a way for SMEs to gain insight into consumer behavior that is otherwise be hard to come by in today's noisy atmosphere.
Marketing Automation
When it comes to ROI, marketing automation dominates the field. When asked which marketing technologies are expected to deliver the biggest ROI, 58 percent of respondents chose automation as the most important. Consider email marketing automation – interactive capabilities allow for automatic replies to be sent out based on particular requests and keywords, providing instant and fault-free customer service, as well as a platform to make a direct sale. In the coming years, automation is poised to provide an even deeper predictive analysis, managing and positively manipulating actions and outcomes and taking customer service to a new level. Getting familiar with marketing automation in its early stages will give SMEs an upper hand when upgrades to software become more complex and in turn, even more profitable.
Artificial Intelligence
Artificial Intelligence (AI) is one of the biggest MarTech trends today. It is also one of the trends that is likely to see major improvements in the next five years. Most of the dominant MarTech companies have their own form of AI like Einstein from Salesforce and Sensei from Adobe. One of the main functions of MarTech is to make difficult and time consuming marketing processes easier for marketers. According to John Koetsier, "The rise of AI is squarely aimed at helping marketers make sense of all their data. We are getting data all the time from our ad campaigns; email marketing, mobile apps, video. Being able to integrate all of that data into a comprehensive picture of a person who wants something or needs something is really, really challenging."
AI today does this in various ways, such as predicting what is the best time for sending emails, or what the most beneficial subject line would be. It's still in it's trial phases, but 2017 and the years to come will see some shocking advantages of AI as systems become more intelligent. SMEs can use AI to make processes smarter and smoother, without utilizing the manpower it otherwise takes to achieve the same volume of results.
Marketing Stacks
A marketing technology stack is a grouping of technologies that marketers leverage to conduct and improve their marketing activities. With so many emerging technologies, it's vital for marketers to have an understanding of which technologies work best for their own unique business goals. According to experts at Optimizely, the basics of a marketing stack include a content management system, ad tech, Emails marketing technology, insights and analysis tools, and experience optimization tools. SMEs need to wisely build their marketing stacks, especially if they have a low budget to spend on digital marketing strategies. Marketing stacks play a key role in decision-making in terms of allocating budgets for marketing efforts and efficient spending in general, so its important to be able to fully comprehend the data a stack provides.
Marketing Clouds
Marketing clouds, as research firm Gartner describes it, "gives marketers standardized access to audience data, content, event triggers and analysis so they can automate complex campaigns, sales and data collection both online and offline." Koetsier says that "large brands can expect to pay at least $50,000 per year to access top-line marketing clouds… other, smaller players that can fulfill a marketer's needs for $5,000 to $20,000 a year." To fully make sense of the data provided by clouds, an SME may have to hire a consultant – this way the data can be most efficiently utilized to make effective decisions based on well-researched consumer trends.
According to latest tech research by Smart Insights, over half of SMEs said driving sales is a key goal for their digital marketing. Very surprisingly, over one in five aren't going to be using digital marketing at all – this will certainly isolate them, leaving them to miss out on a large number of potential customers in most industries. Today, even the smallest and most random businesses engage in digital marketing of some kind. Being comparatively low in coast and low risk, stepping basic digital marketing strategies up a notch are be a game-changer for many SMEs, and will lead to a wider and more diversified customer base as well as high return on investment.
This article was first published on FowMedia.
Support HuffPost
The Stakes Have Never Been Higher
Related
Popular in the Community