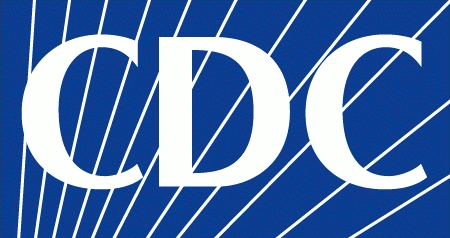 Co-authored by Sarp Aksel MD Montefiore Medical Center, Lauren Broussard MSW, MPH DrPH(c) Columbia University, Meghan Eagen-Torkko PhD, CNM University of Washington, Bothell, Cynthia Greenlee PhD Independent scholar, Grace Howard PhD University of Southern Indiana, Frances E. Likis DrPH, NP, CNM Journal of Midwifery & Women's Health and Vanderbilt University, Monica McLemore PhD, MPH, RN University of California, San Francisco, Ghazaleh Moayedi, DO University of Hawaiʻi, Ashish Premkumar MD Northwestern University, Jessica Roach MPH(c) Independent scholar, Mona Shattell PhD, RN, FAAN Rush University and Journal of Psychosocial Nursing and Mental Health Services, Jenna Shaw-Battista PhD, CNM University of California, Davis, Diane Tober PhD University of California, San Francisco and Michelle Wright PhD, RN Emory University.
Five days ago, several news outlets reported that analysts were instructed to avoid seven words in Centers for Disease Control and Prevention (CDC) budget documents: evidence-based, science-based, vulnerable, entitlement, diversity, transgender and fetus. Similar guidance was reportedly issued by the Office of Management and Budget (OMB) to other agencies in the Department of Health and Human Services, including directives to refer to the Affordable Care Act as "Obamacare" and related insurance marketplaces as "exchanges" instead. This "ban" is not just about shifting euphemisms related to abortion and LGBTQIA health under different administrations. It's a fundamental attack on the professional values and practices that support public health and science.
When language is taken from scientists, it breeds mistrust and contempt while fostering ignorance. Control of language gives those in power the ability to re-write history and values based on personal beliefs and goals rather than evidence. What strikes us most is the impact this will have on our freedom to speak truthfully about the experiences of our patients and research participants, particularly people of color, LGBTQIA individuals, and other vulnerable populations. As researchers, academics, and clinicians, we interpret this directive as an assault on our first amendment rights to accurately advise the public using science and evidence-based information to promote health.
This isn't new. It is the latest among many U.S. policies—and especially Trump administration decisions—to shape scientific discourse, obscure knowledge, and control the public understanding of reality. Take, for example, the Trump administration decision to remove sexual orientation and gender identity as proposed appendix topics for the 2020 census. Most directly, this decision influences how federally-funded social services are provided for specific populations, but there are other more lasting effects. By not counting LGBTQIA people, the government makes a statement that these individuals do not count. They aren't considered in funding plans, understanding U.S. demography, or tracking the shape of our national identity. Despite the fact that these are real people leading real lives, they are being written out of existence.
Scientific inquiry doesn't exist in a vacuum. As clinicians and researchers, we seek funding to address urgent health needs, and look to the published literature for guidance on how to best care for our patients and communities. If specific words are forbidden or misused, how can we have research findings and clinical recommendations that are critical to providing safe, effective care?
If CDC publications aren't allowed to correctly use accepted terms, this will essentially imprison data and the research findings they support, for clinicians and researchers alike. Our government will spend money on data that's unusable and withhold future funding for essential public health science and programs. We've already seen this happen with the withdrawal of funding for teen pregnancy prevention projects, while the State Department shifted language and support from effective sex education to "sexual risk avoidance" and abstinence programs that have been proven to fail.
Words matter. This is one element of a much larger agenda attacking truth, knowledge, access to information, and education, while deconstructing the institutions that were built to serve our country and its people.
In the last year, Americans have been bombarded by attacks on science, evidence, and rational thought. The sheer volume of the Trump administration's attacks, each more preposterous than the last, risks numbing our sense of outrage, altering our reality, and blurring the boundaries of what's considered acceptable governmental oversight. In so doing, we're closer to actualizing an Orwellian dystopia, in which individuals lack control over the most fundamental expression of their individuality—their thoughts and expressions.
The impact of controlling the language of scientific inquiry will stretch much further than the halls of academia. It will affect the discussions that connect people with one another. Half-baked euphemisms for words like fetus, transgender, and science-based will be ambiguous at best, and lead to an avoidance of conversation at worst. Masked under the guise of democracy and patriotism will be rules that silences Americans, erases lives and experiences, and stifle growth and innovation in service of ideology.
As these words are stigmatized out of existence, we will find deficits in our interactions with each other. The abortion counselor who struggles to find words of compassion to discuss her patient's options for the undesired pregnancy because she sees her patient grimace at "baby," but the normalized use of "fetus" has been lost to time. The oncologist who stares a pregnant patient in the face with newly diagnosed cancer, but is unable to offer evidence-based treatments as studies of that nature have gone the way of dinosaurs. As experts in the realm of public health and science, this isn't our present—but it may be our future.
We are not the researchers and experts walking the hallowed halls of the CDC, now muzzled. We must use our voices before they take ours, too. This is our time. We won't be silenced, and our words will not be erased.
Popular in the Community