There are many things to know about Costa Rica that can make all the difference between a great travel experience and a negative one. We obviously want you to always have the best experience as possible in this little country. For that reason, we've compiled what we've learned into 35 things you need to know before visiting Costa Rica.
TRANSPORTATION
1. Take Uber instead of taxis
Uber is legal in Costa Rica and is a much better and cheaper way to travel than taxis. Just as an example, I took an Uber downtown in San Jose recently and it cost $5. When I went back home I took a taxi (my phone had died grrr) and the same route without traffic cost $26.
If you do need to take a taxi for whatever reason, make sure the taxi is red (or orange if taking from the airport) and make sure they put the meter on. If they don't turn the meter on they will charge you a ridiculous price.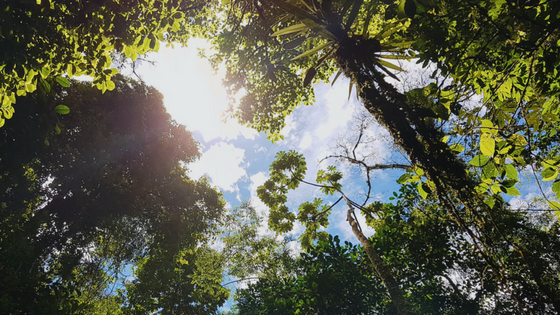 2. Public buses are decent
The public buses in Costa Rica are cheap and convenient. Unlike most other things in the country, the actually run on time. They are not always the most comfortable, but to get from point A to point B, public buses are your best option. If you want to travel to several locations, buses are not the best because you will often have to go back to San Jose to connect to your next destination. It's too much of a pain.
3. Download the app Off the Grid Traveler
If you plan on using the public buses to travel around the country, download the app Off the Grid Traveler. It is free and in English! This app basically tells you exactly which buses to take and when they depart for anywhere you would like to travel in the country. It has been a lifesaver for me on several occasions.
4. Renting a car is the best way to get around
Renting a car can be expensive here but it's the best way to get around. In our experience, we actually save money by renting a car because we can do things on our own and don't have to depend on prepackaged tours.
We partnered with our favorite rental car company in Costa Rica, Adobe, to bring our readers a 10% to 20% discount. Find out more here!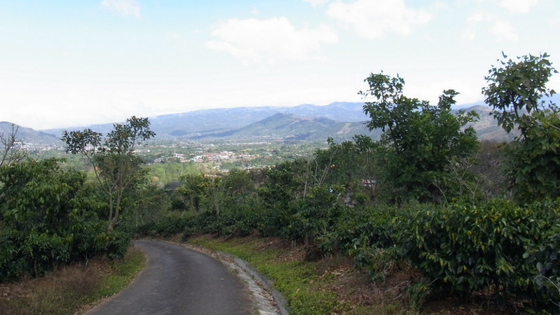 Get ready for people ignoring traffic signals and motorcycles speeding by you on either side. It always makes me laugh because people in Costa Rica are so relaxed about everything else, but they are always in a rush when it comes to driving. Although drivers are nuts, you should be fine driving here. Just don't drive in San Jose (that's where the crazies are).
6. Avoid San Jose like the plague during rush hour
First of all, I suggest avoiding driving in downtown San Jose always. It is a bit too much. If you do need to drive on the outskirts of the city (aka near the airport) avoid doing so during rush hour if possible. Just as an example, last week it took me two hours to get home from the airport during rush hour. On a day without traffic, it takes about 15 minutes.
7. Waze works here and is your best bet for getting around
Don't attempt to depend on maps. Roads in Costa Rica are crazy and constantly changing. I solely depend on the free app Waze to get around.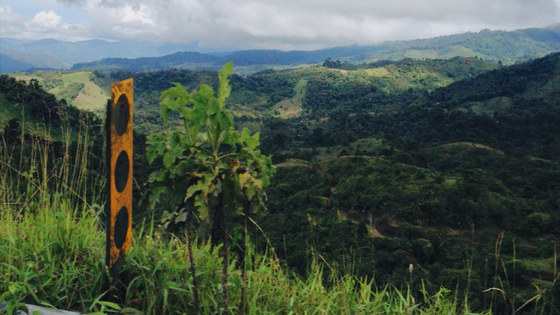 8. Distances may seem close but can take forever to drive
Between traffic, curvy roads, unpaved roads etc it can take a lot longer to drive to a place than it looks. While planning your travels, definitely look up the driving times of everything beforehand and then add at least 30 minutes to whatever it says.
9. There are tolls in Costa Rica
There are tolls on all the major highways in the country. They do accept dollars though, so if you are heading from the airport to the beaches, don't stress if you haven't switched to colones yet. I like to pay with a $10 bill at the first toll and they will give you change in colones. This will be enough colones to pay the rest of the tolls on your drive.
10. There are no addresses here
I've told my family a million times that we do not have addresses here, but they can not seem to wrap their head around it. My grandmother still asks me about once a month if she can send me homemade sweets. Bless her heart. If you need to input a destination into your GPS, look for a nearby park ahead of time and input that as your destination.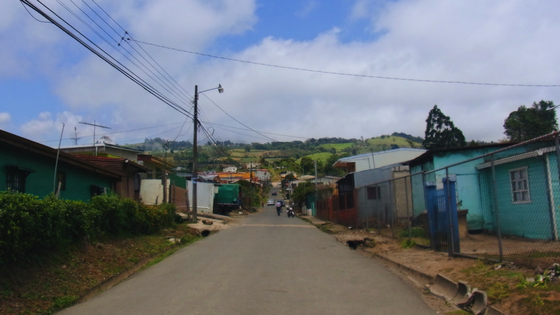 EATING AND DRINKING
11. Bring your own alcohol
Alcohol here is expensive. Instead, you should bring your own in. Yes, I'm telling you to be that person who carries big bottles of liquor in their backpack. Costa Rica allows every person to bring 5 liters of alcohol into the country. That's so much! Why not take advantage of it?
12. Eat at the small local "sodas"
There are small local restaurants called "sodas" in every town. These restaurants will give you a basic plate of food which usually has rice, beans, salad, and a meat of the day for about $5. Usually, they are incredibly tasty (and cheap). So far we haven't gotten sick from eating at sodas so, I'm going to go ahead and say you should be safe.
13. You need to try the local fruits
I guarantee that there are fruits in Costa Rica that you have never even seen before. I love to go to my local farmers market once a week and try some new unusual fruit. Most big towns have a farmers market at least once during the week. I suggest asking at your hotel when the farmers market is and definitely visit. They are so fun!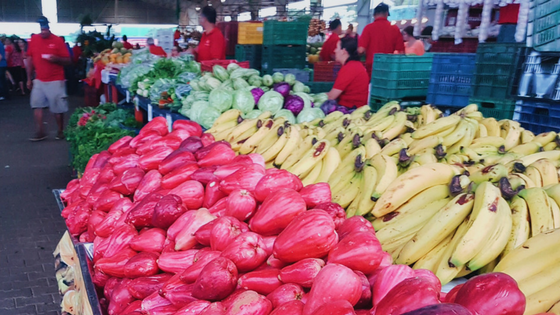 14. You can drink the water
I'm a water snob. I drink at least 10 glasses a day and have been known to say things such as, "This water has a hint of chlorine which I am not fond of." In Costa Rica, the water is good stuff. I've drunk the water all over the country and have never had a problem.
The only places I buy bottled water is in areas where I've been told not to drink the water such as the Nicoya Peninsula. I also always buy water on the island of Tortuguero, because it is a small island and I don't really trust their water system. Other than that, save your money and drink the water!
Note: Ask at your hotel before filling up your water bottle from the bathroom sink. This water is not always potable.
15. You don't have to leave a tip at restaurants, but at more touristy places it is somewhat expected
If you go to any local restaurant or soda you do not need to leave a tip. The only times I've ever felt like I needed to leave a tip was at more fancy restaurants with many tourists. Obviously, if you had great service and want to leave a tip, go for it!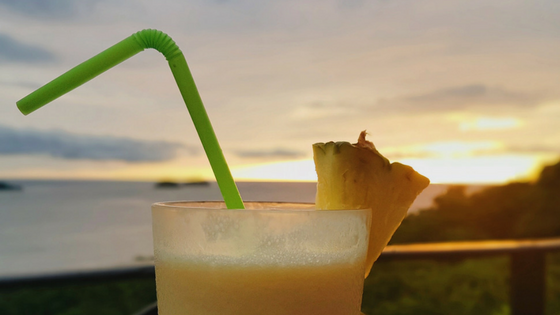 STICKING TO A BUDGET
16. Buy souvenirs at the grocery store
This may sound totally strange, but the best and cheapest souvenirs are at the grocery store. I mean, think about it. What do people really want you to bring back for them from your Costa Rican travels? Most likely they'll love some coffee or chocolate. The coffee and chocolate here are on point. Instead of buying coffee or chocolate from a fancy souvenir shop you can buy the same products at the grocery store for usually about half the price.
17. Don't book day trips ahead of time
I know, this goes against everything you've ever been told in life. Book tours ahead of time and save money, right? Not in Costa Rica. See, all of the big tour companies have the money and services to make nice websites to attract customers.
All of the small local companies rely on last-minute business. These local companies are almost always cheaper and will give you a much better experience than a big company. Most of these local companies also partner with hotels to give you a discount. Ask at the front desk of your hotel and I can guarantee they will find some good deals for you.
At all national parks, there will be locals standing at the entrance offering to be your guide for the day for a negotiated rate. These guides are usually extremely knowledgeable and helpful in finding wildlife, plus most carry telescopes so you can get an up-close view of the animals. Although the guides are great, they can be expensive. At most national parks you can have a great experience and still see a ton of wildlife on your own.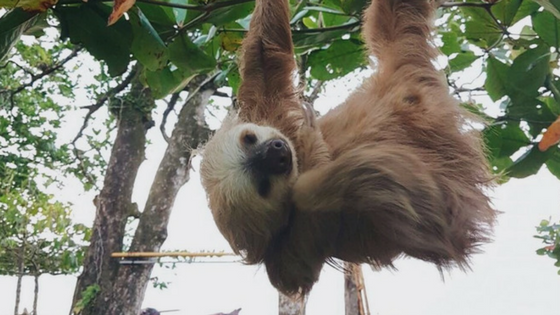 19. Travel at off-peak times
During rainy season everything in Costa Rica goes down in price. Two weeks ago we stayed at an amazing Airbnb for $15 a night. During the high season, the same place costs $75 a night.
The Rainy season runs from about May until November/ December. Even though it is considered the rainy season, it doesn't mean it is going to rain all day every day. It tends to be like clockwork. Every day it starts pouring around 2 pm and rains hard for about two hours. We like to get up early around 6 am and enjoy the morning before the rain begins.
There are tons of great activities you can do in Costa Rica that are not too expensive. I like to visit beaches (all beaches are free and need to have public access by law), go hiking, and visit national parks. All of these activities are cheap or free and are seriously fun! You can check out our fave free activities here.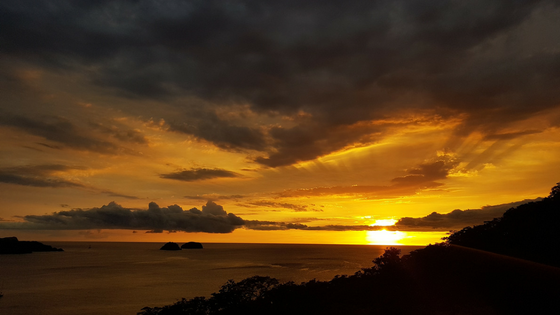 21. It is possible to get a prepaid SIM card at the airport
Don't spend your money getting some fancy international plan from your cell phone provider. Just go to the Kolbi store at the airport and buy a prepaid SIM card. It will cost $4 and that money will be applied towards your account. It will take you about 5 minutes. If you need to add money to your account you can purchase a Kolbi card at any supermarket or mini market throughout the country. Just make sure your phone is unlocked for using an international SIM card.
ENTERING AND EXITING COSTA RICA
22. The San Jose airport is not actually in San Jose
The airport is actually located in Alajuela and when looking for a place to stay near the airport you should search in Alajuela province. It I best to be as close to the airport as possible if you have an early flight because traffic around that area gets really crazy during rush hour.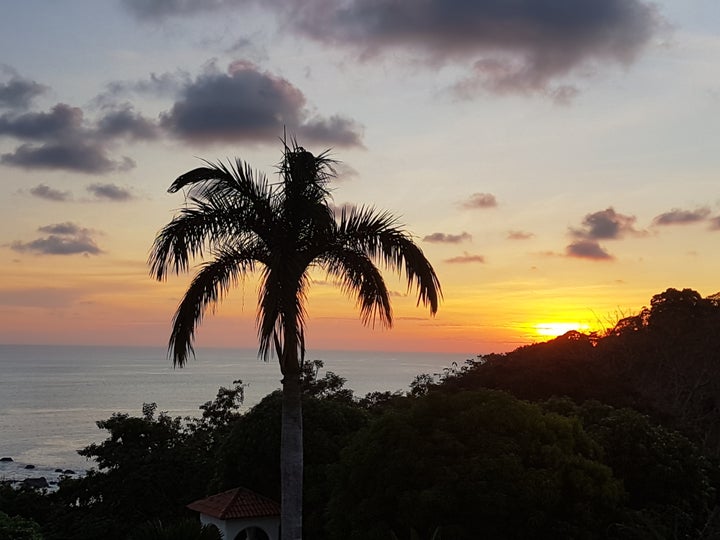 23. Run to customs when you get off the plane
Sometimes the customs line moves fast and other times it can take foreverrrrrr. While everyone else is hitting up the bathrooms when they get off the plane, run (or at least walk quickly so you don't look crazy) to the customs line.
24. You may be asked to show proof of departure when entering the country
This is much more common at the borders rather than at the airport, but it's still best to have a copy of your return ticket with you just in case. Make sure your ticket of departure is scheduled 90 days or less from your arrival. If you are planning on backpacking through Central America you can also show proof of a bus ticket to the next country you are going to.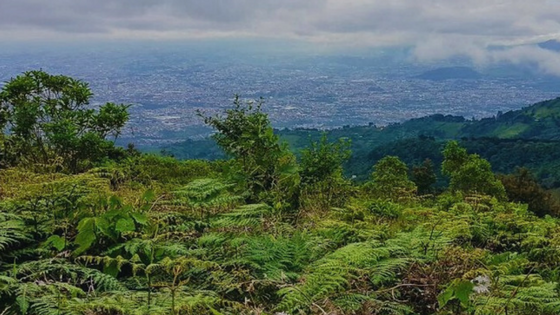 When you cross the border from Costa Rica into Panama or Nicaragua you will have to pay an $8 exit tax. When you leave from the airport the tax is $20. Most airlines include this tax in their flight price ticket, but some require you to pay it yourself at the airport.
26. The Panama border is a disaster show
I have nightmares about the Panama border crossing madness. Not really, but it is pretty bad. Entering Costa Rica is generally pretty fast, but entering Panama can be a miserable experience. Last time I was there I waited for over three hours (no joke) in the sun to get my passport stamped to enter Panama. You can read more about our experience and some helpful tips here.
27. The Nicaragua border is smooth sailing
When entering Nicaragua they actually have people whose job is to help guide you through the entry process. It's amazing! At first I thought the guys there were just trying to get money out of us, but then I realized the genuinely were just super helpful and doing their job. The last time I crossed the border from Costa Rica the whole process took less than an hour. Woot!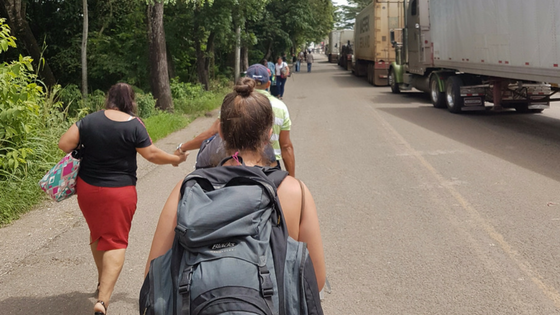 STAYING SAFE
28. The monkeys in Manuel Antonio are cray cray
OK, guys, this is nuts. Last time I was at Manuel Antonio chilling on the beach this woman near me starts screaming and trying to yank her backpack away from a monkey. The monkey then jumped on her back and clawed her all the way down her back. It was insane! Luckily a friend I was traveling with had antiseptic wipes and cleaned up her scratches. The lesson is, don't bring food into the park because those monkeys be tripping.
29. Zika should be a concern but it shouldn't be your main worry
Zika is actually less of a problem than here than people make it out to be. There have only been a few reported instances of people returning home from Costa Rica with Zika, however, dengue is an issue. Make sure to wear bug spray and you will (hopefully) be OK. You can read more about protecting yourself here.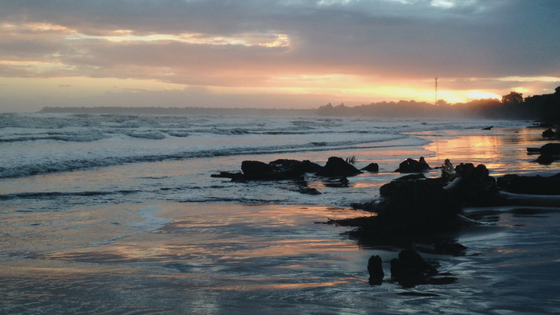 30. The sun here is crazy strong
I get tan really easily and now have pretty dark skin from living here. Even I get sunburned if I end up standing outside for more than 15 minutes. Don't forget that Costa Rica is not too far from the equator. If possible, we suggest bringing sunscreen with you from your home country. You can most definitely buy it here but it is typically more expensive.
31. There are poisonous animals here
When you find a tarantula just straight chilling in your washing machine your life changes. Yeap, that really happened to me. I now check under all my blankets before going to bed and shake all of my clothes before putting them on. My paranoia is a little out of control, but I can't help it!
There are poisonous animals in Costa Rica, but you don't need to be overly concerned unless you are deep in the jungle. I also suggest not walking around barefoot (scorpions like to hang out here).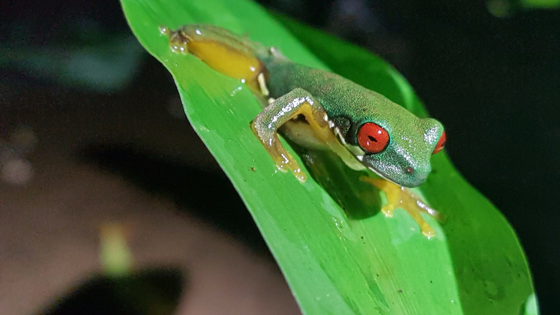 PACKING
32. Leave the nice stuff at home
Costa Rica is safe, but it is best not to stand out too much. By leaving nice jewelry and fancy clothes at home you will make yourself much less of a target for petty theft. If you'd like to know more about staying safe, you can read our tips here.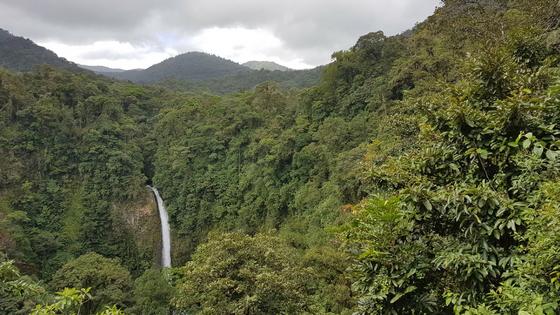 33. Bring that rain jacket you are debating about
Every area of the country has a different climate and you never know when a torrential downpour will start. Even if you are traveling during the dry season, certain parts of the country will have rain. We like to pack a lightweight jacket which won't get too sweaty while wearing. If you need more packing tips, we've got a complete packing list for you here.
No, I don't mean a shirt that is dry. I mean one of those shirts that dry really quickly which is meant to be worn in the water. See the sun is so strong here that you can get burned really easily. I like to swim with a dry shirt on to protect myself.
THE MOST IMPORTANT THING TO KNOW BEFORE VISITING COSTA RICA...
35. You are going to need to relax
Costa Rica is the most chill place I've ever been. The mantra for life in Costa Rica is "Pura Vida" which directly translates to "pure life." People here use this phrase as a greeting, but also as a way of saying, "All is good." You will need to adopt this attitude while visiting Costa Rica. You may deal with traffic delays, electricity problems, canceled buses etc. Instead of getting frustrated, just take it in stride and think of it as part of the experience. By adopting this attitude you're guaranteed to have a great travel experience in Costa Rica!
Want to know more about traveling in Costa Rica while on a budget? Head on over to our blog Costa Rica Vibes!
Popular in the Community