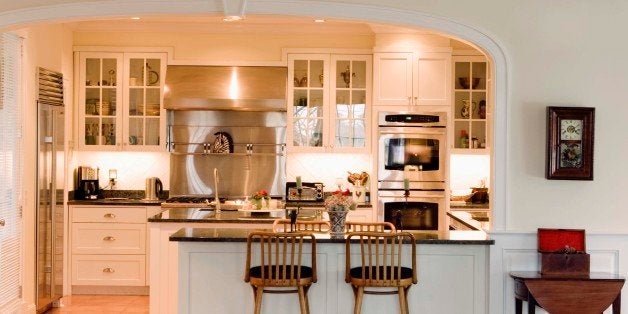 With the holidays fast approaching, and the thought of festive parties on our minds, the team at Dot & Bo began to wonder: which states are doing the most at-home entertaining this season and every season?
To unearth the answer, we analyzed over 22,000 customer orders over the past year to discover which U.S. states were purchasing the most bar related accessories and décor (because there's no way you're throwing a holiday bash without a little booze, right?).
Top 10 States Most Likely to Entertain At-Home:
California
New York
Texas
Florida
Illinois
Washington
Pennsylvania
Colorado
New Jersey
Massachusetts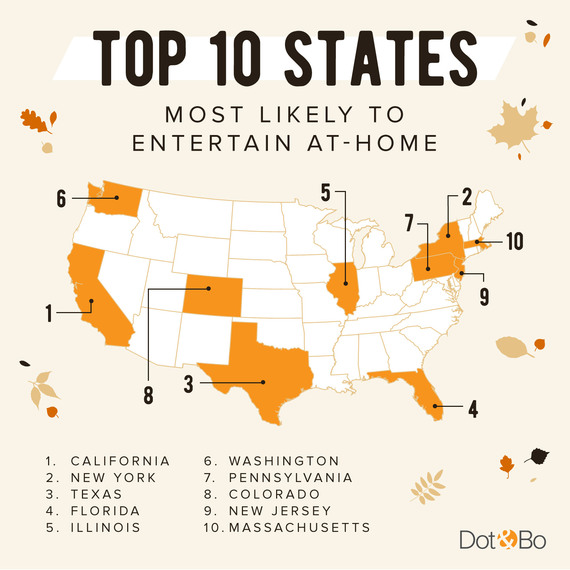 Top 5 Trending At-Home Entertaining Essentials:
From stylish bar carts to cocktail glasses, the top 5 entertaining decor and accessories in highest demand across the U.S. are:
Copper Mule Mugs
Gold and Metal Bar Cart
Board Room Whiskey Glasses
Oak-Corked Vino Decanter
Reel Deal Wine Rack
Florida residents are purchasing the most wine decanters
Illinois residents are purchasing the most bar carts
New York residents are purchasing the most wine racks
Ohio residents are purchasing the most mule mugs
Washington residents are purchasing the most whiskey glasses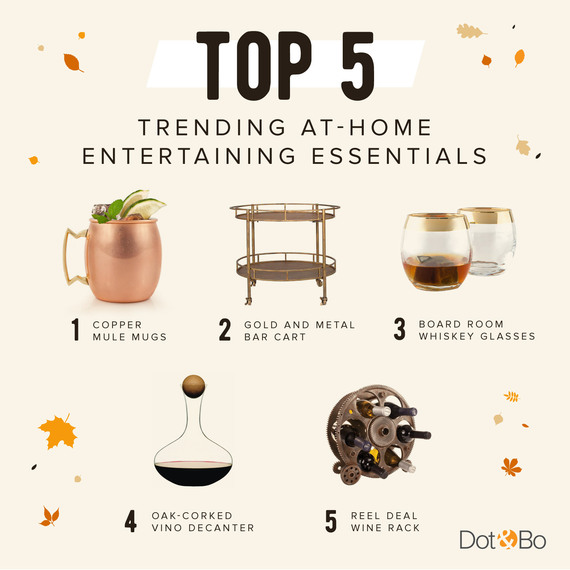 Love these home entertaining furnishings and décor? Head over and check out this comprehensive guide to creating an at-home bar and the five unique ways you can use this home furnishing.
Tell us, how will you be entertaining at-home this season? What's the one entertaining essential you simply can't live without? Let us know in the comments below!