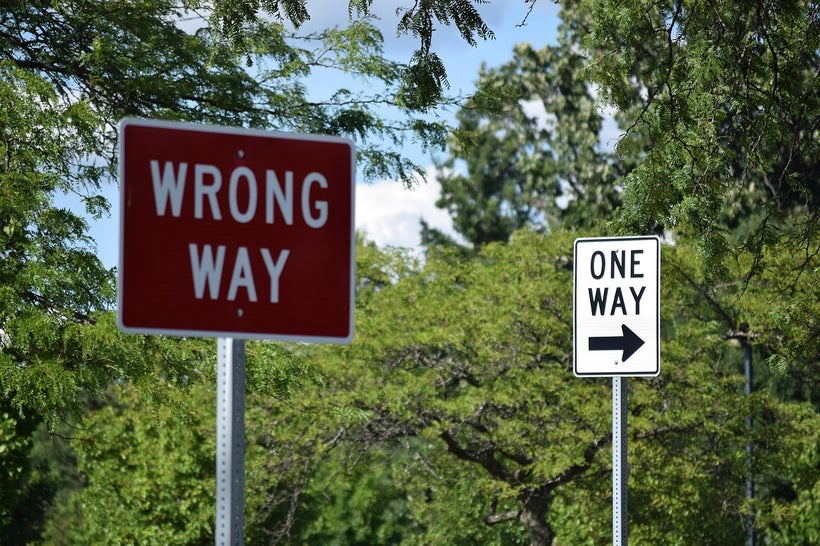 Intellectually, we all know it is best to seek medical advice from doctors and to only seek legal advice from lawyers – but sometimes we forget, and that can get us all in more trouble than if we'd sought the proper advice from the correct professionals to begin with.
Real estate transactions present a plethora of legal issues with questions along the way. Buyers may be convinced that the sellers are hiding something, buyers and sellers alike may believe their agents breached their fiduciary duties, and the parties themselves may have actions against one another (nondisclosure, concealment, and unlawful discrimination are among the most common). In many transactions, one or both of the parties believe that the other party has breached their obligations in some way. Combine a strong housing market with a litigious society and you have a high potential for lawsuits. And with high dollar values on the line, the landscape is a veritable minefield. But real estate agents and brokers face an additional threat: from their state's bar association and the National Association of Realtors, for the unauthorized practice of law.
The concern makes sense from a public policy perspective. We are reluctant to allow any professional to exceed the scope of his training and licensing, and we do not want the public to be damaged by unskilled practitioners. That is precisely why the bar associations established certain requirements (i.e. education and training, bar exam passage, and moral character evaluation) prior to granting an individual a license to practice law in that state. Both the bar and the various realtor organizations recognize the importance of both of these roles. Attorneys will never be as skilled in marketing, showing, and on-the-spot appraising of properties as their agent and broker counterparts, and agents and brokers will not have the time to do all of this and still remain abreast of the latest legal developments, represent parties in real life disputes, and resolve or try cases the way a real estate attorney would. Clients really do need representation by both. Real estate is one of the biggest investments a person makes in their life. It is too important to leave legal questions to a Google search or to someone who simply shouldn't be doling out legal advice.
Understanding the limits of "the unauthorized practice of law" can be challenging. Article 13 of the Code of Ethics and Standards of Practice of the National Association of REALTORS® addresses this issue without offering any meaningful definition: "REALTORS® shall not engage in activities that constitute the unauthorized practice of law and shall recommend that legal counsel be obtained when the interest of any party to the transaction requires it." Early court opinions on the subject were not particularly helpful either, and offered definitions that vaguely included: "acts . . . which lawyers have customarily carried on from day to day through the centuries." Over time, further decisions helped define these acts to include: (1) drafting documents conferring legal rights or obligations; (2) preparing or expressing legal opinions; (3) representing parties in administrative or other proceedings and before any tribunal; and (4) negotiating legal rights or responsibilities on behalf of another. Still, there is no bright line rule, and this works to the detriment of agents and brokers.
Anyone who has been involved in a real estate transaction knows that buyers, sellers, lessors, and lessees rely on their agents and brokers not only to represent them in the transaction, but also to offer their advice or opinion regarding resulting effects of contracts or actions based on their years of experience and professional insights. However, a surprise to some, the latter is considered the unauthorized practice of law, even when it is based on the agent's personal experience or advice the agent has heard real estate attorneys give to others. Courts have said that agents and brokers may fill in the blanks in pre-printed agreements that have been approved by attorneys and have been just as clear in prohibiting them from interpreting the meaning or effect of provisions in those agreements, from drafting documents or attachments to same, or from offering legal advice or guidance of any kind. This means that, regardless of her experience, and despite a client's expectations about how he may benefit from her experiences in hundreds – or even thousands – of transactions, an agent or broker is limited to:
Just the facts, ma'am. An agent should not draft any legal document that affects real property. S/he should limit writings to a factual statement or business detail in the provisions of a pre-printed contract that has been drafted by an attorney, such as the forms made available by the state's association of realtors. In a transaction requires an addendum or exhibit to the purchase and sale agreement, or where additional language must be added, an agent is best served deferring to a real estate attorney to ensure the parties' intent is carried out in a manner consistent with applicable laws. When in doubt, the agent should consult with the attorney for the brokerage, whether in-house or outside counsel, about whether it is appropriate to refer the client to an attorney.
Playing Captain Obvious. Statutes, ethics rules, and courts have unanimously agreed that a real estate agent may not give advice or offer an opinion on the legal effect of a contract or the parties' actions. But in the real world, these questions arise – and in at least some instances, the agent has actual experience dealing with the fallout. As challenging as it may be, and as tempting as it may be to offer a client the benefit of years of experience spanning decades and hundreds of deals, an agent can only point out the relevant provisions of the contract that may apply, without attempting to interpret or apply them, and advise the client to seek legal counsel. This may be frustrating to do – particularly when part of the agent's appeal to clients is his or her vast experience – but the laws and the ethics codes on this subject are unwavering. A client will understand that real estate law is complicated, that there are a myriad of exceptions to many general rules, and that the meanings and effect of laws continually evolve as courts apply them to different fact patterns, and that the most accurate pictures can only be drawn by attorneys who specialize in this area of law.
When it comes to questions about the consequences or implications of a contract, clarification on the parties' respective rights and remedies, suspicions of breach, disputes between the parties, an agent or broker is best served referring clients to an attorney for further analysis and discussion. Ultimately, given the nuances in the law and possible ramifications of well-meaning but inaccurate or incomplete advice from a non-lawyer, the client is best served by this, as well.
The foregoing is provided for informational purposes only, is not an advertisement, does not constitute legal advice or legal opinion, and does not create an attorney-client relationship. The content may not apply to the specific facts or a particular matter. You should not act or rely on any information contained in this article without first seeking the advice of an attorney licensed to practice in your jurisdiction.
REAL LIFE. REAL NEWS. REAL VOICES.
Help us tell more of the stories that matter from voices that too often remain unheard.
This post was published on the now-closed HuffPost Contributor platform. Contributors control their own work and posted freely to our site. If you need to flag this entry as abusive,
send us an email
.