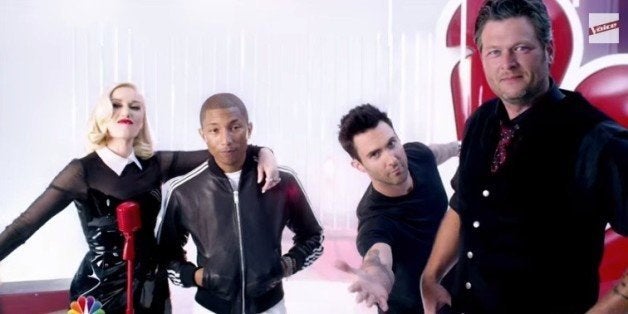 This season of "The Voice" is officially going to be bananas. B-A-N-A-N-A-S!
The new coaches, Pharrell Williams and Gwen Stefani, got Season 7 off to a "Hella Good" start as they collaborated with the veteran coaches Adam Levine and Blake Shelton on No Doubt's 2001 hit song. In addition, the newbies immediately looked at home in the coach's chairs, quickly winning contestants from their fellow judges.
In anticipation of the premiere, NBC recently held a press event with "The Voice" judges to offer an in depth preview of the new season and give some insights we didn't know about the show.
Here are 7 things you didn't know about "The Voice" for Season 7.
1. Gwen never wanted to do the show
Stefani received a call from producers after Christina Aguilera had to exit the show because of her pregnancy. The "Voice" team wanted Stefani to replace Aguilera, and Stefani said her family and friends convinced her to do the show. "My niece was over, she is 18 -- 17. She is like, 'You gotta do it. You gotta do it,'" Stefani said.
The choice also seems like it was a perfect fit for NBC. Shelton said that after initially coming in and being very nice, Stefani and Williams quickly learned to fire back at his and Levine's trash talk. As the country singer put it, "By the time we got to the knockouts and battles, man, they were firing some missiles."
2. Adam will break out some impressions this year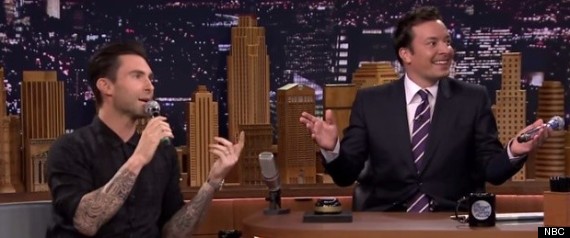 After blowing up the Internet with his Michael Jackson and Eddie Vedder impressions on "The Tonight Show," HuffPost Entertainment couldn't help but ask if coach Adam Levine would be doing some impressions this season.
"Yes, I am very excited about honing that skill now that I have been given a compliment by one of our greatest impressionists, Mr. Fallon," Levine said. "Anything to do with doing impressions is such a big endorsement because obviously he's amazing."
3. Taylor Swift is Pharrell's advisor ... probably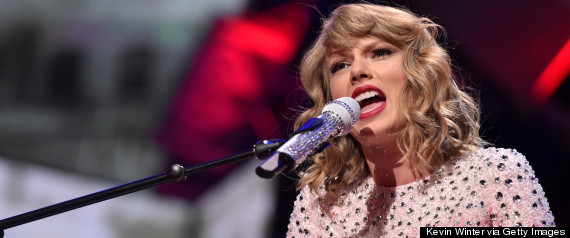 It's been widely reported that Swift will appear as an advisor on the show this season, and now it seems the coach she'll help is Pharrell Williams, who was not at the NBC event.
Though the other judges were coy on the topic, they did reveal who their advisors would be: Adam Levine will have Stevie Nicks, Blake Shelton will have Little Big Town and Gwen Stefani will have her husband, Gavin Rossdale.
By process of elimination, we can assume Swift will be Pharrell's advisor. NBC didn't confirm that yet, so for now, however, it remains speculation.
4. There's an X-rated version we don't get at home
New judge Stefani says the show is way more inappropriate than we see at home. "The version you get and the version that I get is two different versions," she said. "I have the X-rated version which is super funny. I mean, Adam has taken it so far and I have been in a van my whole life with all guys -- that I almost felt like injured after some of the things that they say. I was like, 'Okay, you really are inappropriate.'"
5. Gwen binge-watched to prepare for judging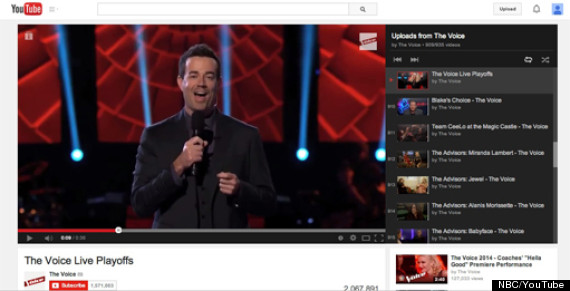 Though Stefani admitted she had never been a huge watcher of the show before getting the judging gig, the singer said she binged almost every single episode after learning she'd be on the new season.
6. There's no cap on how famous a contestant can be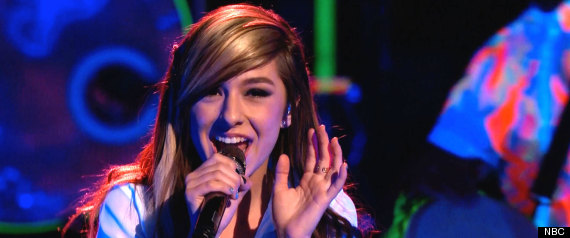 From YouTube star Christina Grimmie to former Mouseketeer Tony Lucca, many viewers have noticed some fairly big names enter into "The Voice" competition. Pressed as to whether someone could be too famous for the show, host Carson Daly said, "We always felt like as long as the talent was there and a willingness to still be passionate about music that 'The Voice' would be a place for you."
Additionally, when asked which popular artist today would win the show, the consensus among the judges was that it would definitely be Adele.
7. Season 7 has the best talent yet
On the level of talent for Season 7, Daly said, "We've noticed that the caliber of talent is just getting a little bit better every single cycle, a little bit stronger, a little bit better because people who normally have an interest going on a TV show now have a place to go."
Levine added that because the artists are so good this cycle, there is definitely no clear-cut winner.
"The Voice" airs Monday and Tuesday at 8:00 p.m. ET on NBC. 
REAL LIFE. REAL NEWS. REAL VOICES.
Help us tell more of the stories that matter from voices that too often remain unheard.
BEFORE YOU GO
PHOTO GALLERY
Gwen Stefani