Within the past two weeks, six predominantly black churches in St. Louis, Missouri have been the target of arsonists. The doors of each church have been torched. The Bureau of Alcohol, Tobacco, Firearms and Explosives in Kansas City have yet to determine the motivation behind the fires, but police are currently investigating the arsons.
The latest in this string of arson marks at least the ninth attack on a predominantly black church since Dylann Roof allegedly opened fire at the Emanuel African Methodist Episcopal Church in Charleston, South Carolina in June. It also marked at least the 100th black church that has faced an act of terror since 1956.
Although many church burnings, bombings and other hate crimes went unreported before and during the Civil Rights era, we know of at least 100 cases since the 1950s when American black churches, which like many churches are places of worship and community, were the targets of what can only be described as domestic terrorism. (Our list contains relatively few incidents from the 1970s and 1980s, in part because exhaustive records from those years are hard to find. There was a spike in violence against churches in the 1990s, which led Congress to pass the Church Arson Prevention Act in 1996).
In response to the most recent attacks, the black community and outside groups have rallied around the affected congregants by opening their doors for special prayer services and raising money to rebuild burned churches. Still the fact remains that black churches have consistently been a target in this country.
Below, a brief run-down of the attacks on black churches, from the '50s to today.
Attacks on historically black churches, 1950s-present
Bombing
Arson
Shooting
Vandalism
1950s
Our list only dates back as far as 1956, but church bombings and burnings were happening well before then, and it also wasn't uncommon for pastors to be targeted at their homes. On Dec. 25, 1956, in Birmingham, Alabama, the home of civil rights leader Rev. Fred Shuttlesworth was
damaged in an explosion
, along with the church next door.
1960s
On Sept. 15, 1963, four black schoolgirls were
killed by a bomb
at Birmingham's 16th Street Baptist Church before Sunday morning service. It was the third explosion in the city in 11 days after federal legislation mandated the integration of Alabama schools. More than 8,000 people attended a public funeral held for three of the girls. The outrage over the bombing helped lead to the passage of the Civil Rights Act of 1964 and the Voting Rights Act of 1965.
1970s
In 1973, someone torched the Cartersville Baptist Church in Reston, Virginia, causing the pulpit and pews to fall into the basement. The church had been home to a congregation of 50 black people. Several years later, the Second Wilson Church, a meeting place for civil rights activists in Chester, South Carolina, was gutted when a flame spread from the windows to the ceiling shortly after a protest.
Summer 1973
Cartersville Baptist Church
Reston, Virginia
Dec. 16, 1979
Second Wilson Church
Chester, South Carolina
1980s
In 1980, police investigated a series of mysterious fires that damaged at least three black churches in New York City between April 23 and May 6.
Spring 1980
First Baptist Church
New York City
Spring 1980
St. John's Baptist Church
New York City
May 4, 1980
Bethel AME
New York City
1990s
In the mid-1990s, there was a spike in reported church fires.
More than 30 black churches
were burned in an 18-month period in 1995 and 1996, leading Congress to pass the Church Arson Prevention Act.
2000-present
Terrorism against the black church is still an issue today. Five years before the mass shooting in Charleston, a man in Crane, Texas, burned down a Faith in Christ Church to gain status with a white supremacist gang. In the wake of the shooting at Mother Emanuel, at least seven black churches have been destroyed by fire. Three of the fires are being investigated as arson.
Source: Huffington Post research, news reports.
This post was updated on Oct. 21, 2015. Icons by Edward Boatman and Syafiqa Fickle via The Noun Project.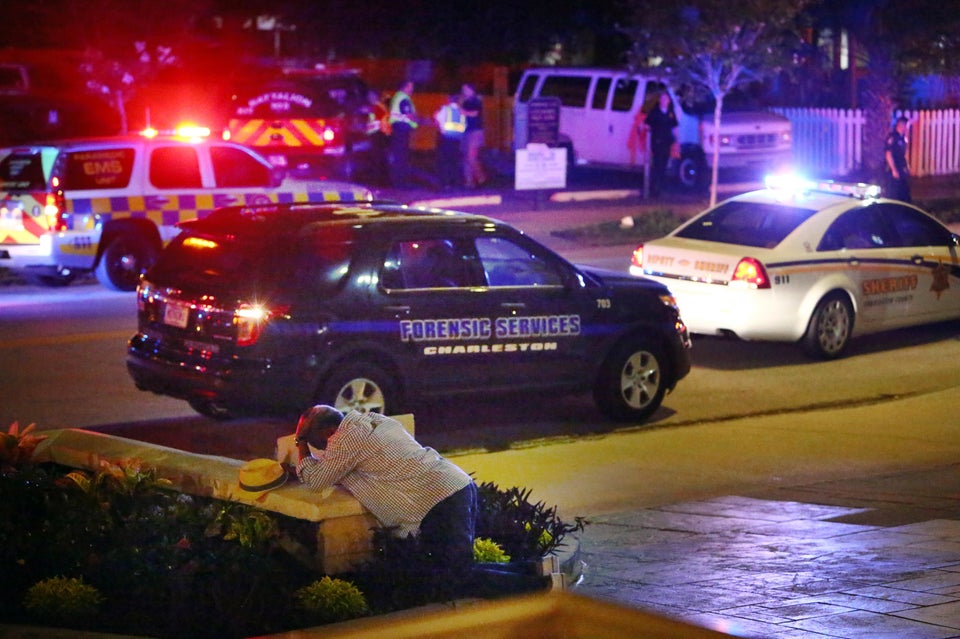 Charleston Shooting

Black Voices Editor, HuffPost

Visual Journalist, The Huffington Post
Popular in the Community