So on November 19, 2015 Jared Fogle, Subway Restaurants' iconic former spokeperson was sentenced to more than 15 years in prison for trading in child pornography and having sex with underage prostitutes.
Fogle's fall from grace came on the heels of a prior investigation into the activities of Russell Taylor, the head of the Fogle Foundation, an advocacy group focused on combating childhood obesity. According to court records, Taylor allegedly produced or distributed child pornography concerning 12 victims, one as young as six years of age. He then allegedly sent some of this material to Fogle, which law enforcement states was recovered at Fogle's home on his computer. Taylor was arrested by authorities in May.
The sordid story continued to evolve with the allegations made in court filings that Fogle had traveled around the country and actually met some of the girls socially and that he had also traveled to New York to have sex with two other underage girls in Manhattan hotels. With this ruling, he could also be subject to civil proceedings from the girls depicted in the child pornography and the two underage girls he allegedly had sex with in New York City. Fogle agreed to pay a total of $1.4 million to his 14 victims, with each getting $100,000. Before Fogle entered his guilty pleas Thursday, one of his attorneys told the judge that Fogle had paid 12 of the 14 victims and turned over the checks for the last two victims before the proceedings began.
Now that Fogle is going to federal prison, most don't understand what that means. Movies like Con Air and shows like HBO's Oz seem to portray prison as a very dangerous, sometimes deadly experience. While this can be the case at maximum security federal prisons -- which are called either United States Penitentiaries or USPs -- Fogle will not be housed at such a prison.
Speculation being what it is, a sentencing range of 15 years, barring an underlying state detainer or conviction, will most likely result in him being housed at a low- or medium-security federal prison (called Federal Correctional Institutions or FCIs). Due to Fogle shortly becoming a sex offender, that Public Safety Factor (PSF) will bar him from minimum security (called Federal Prison Camps or FPCs) placement.
Even more minutely, the Federal Bureau of Prisons now operates a handful of prisons with the Sex Offender Management Program (SOMP) designation. These are federal prisons that have more robust psychology departments and actively monitor the sex offender population for "risk relevant" behaviors. While this additional level of monitoring is often looked at negatively by prison inmates, due to the higher portion of sex offenders at SOMP facilities, they are much safer or "easier" prisons for those convicted of such offenses. They tend to be much less violent than their counterparts which lack the SOMP designation.
Also at SOMP facilities are the Non-Residential Sex Offender Treatment Program (NR-SOTP) and the Residential Sex Offender Treatment Program (R-SOTP). While all SOMP facilities offer the NR-SOTP, only Federal Medical Center Devens in Massachusetts offers the R-SOTP. While Jared's plea agreement calls for him to engage in sex offender treatment while in prison, such programming is strictly optional.
The long and short of Jared's prison stay is that it is going to be much easier than many would like. While the Federal Bureau of Prisons doesn't have to house him at a SOMP facility, they most likely will, and once he arrives, he will be relatively safe and in the company of others who share his proclivities. His experience will be typical of other federal prisoners. Depending on where he is housed he will either live in a cell with one or several other prisoners or a dormitory, be required to engage in a prison job (e.g., picking up trash, scrubbing or sweeping floors, clean tables in the prison chow hall, etc.), and find ways to occupy his time. He will be given three meals a day, hot showers, and medical care, but he most certainly won't be living in what pundits like to call "Club Fed."
Yes, federal prisons have basketball courts and softball fields. Some even have a tennis court. But there is no HBO, medical and dental care is horrid, and if Jared is like most other federal prisoners, the experience won't fix him, but reify bad behaviors.
While the story isn't yet finished being written, Jared is heading to a place where there are no $5 footlong subs. There are also no private jets and little privacy to speak of. But there will be bars, walls, fences, and prison guards with guns patrolling the perimeter. There will also be treatment programs available to him, regardless if he cares to avail himself of them. While Jared's prison experience will in no way force him to change his ways, the tools will be available for him to fix what ills him. And that is about the best that anyone who has been following this story can hope for.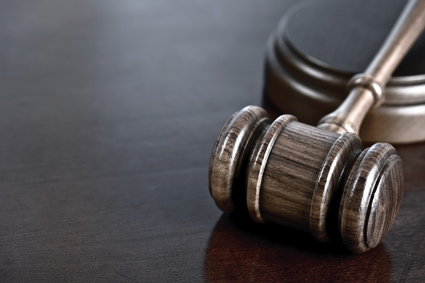 REAL LIFE. REAL NEWS. REAL VOICES.
Help us tell more of the stories that matter from voices that too often remain unheard.