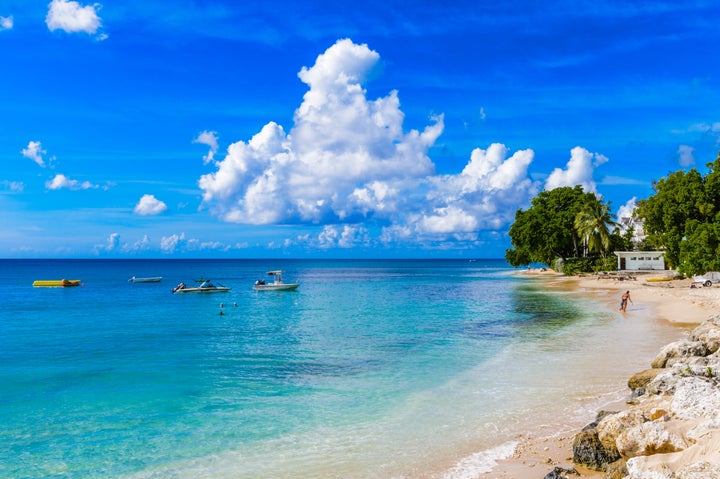 Skip the freezing winter weather, pack a swimsuit or two and hop on a plane to sunny Barbados just as soon as you can.
With temperatures in the high 70s-low 80s and so many activities to choose from, January to April is actually the best time to visit this island of beautiful beaches. Check out our list of the 13 things you have to do in Barbados:
1. Go the beaches. All of them.
Barbados has so much gorgeous sand and sun it's impossible to know where to lay out first. We suggest heading to Carlisle Bay in Bridgetown for the clear water, perfect snorkeling conditions and the chance to explore a few shipwrecks. Over the course of your stay, make sure to make it out to all of the island's incredible spots ― including, but not limited to, Bathsheba, Accra, Miami, Reeds Bay, Welches, Brandons, Dover, Crane, Silver Sands, Paynes Bay Beach, and so many more!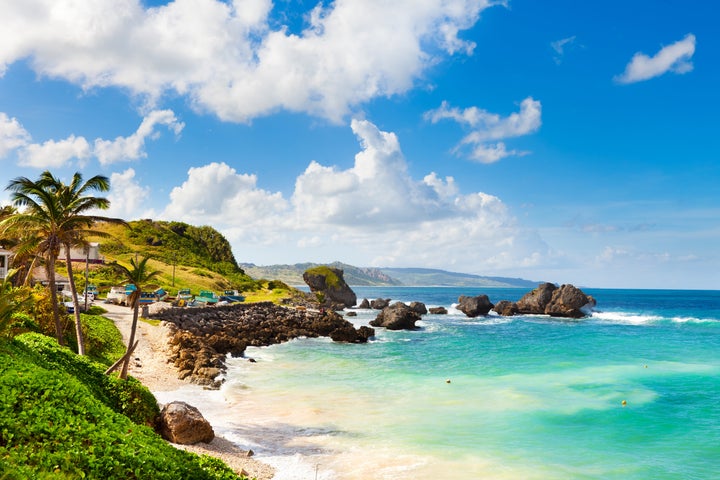 2. Take a catamaran tour.
This is one of the best ways to see the island if you don't end up renting a car. Try taking an all-day tour and do lunch on the boat. Make sure to choose a tour that includes snorkeling stops so you can swim with the sea turtles.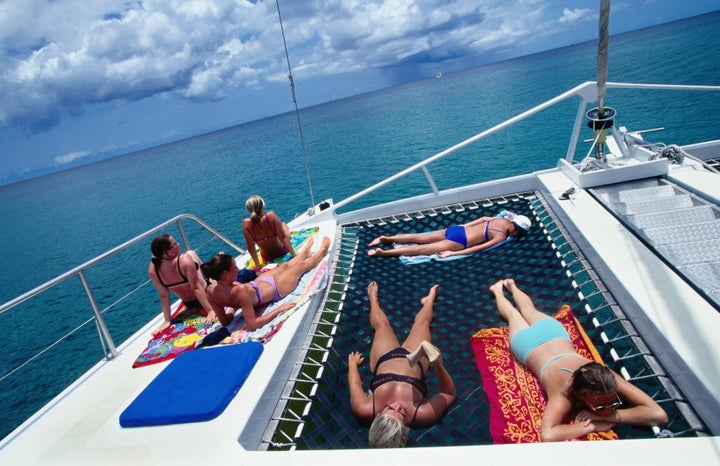 3. Walk around Bridgetown.
As far as free activities go, nothing beats a walk around Bridgetown, a UNESCO World Heritage Site with buildings dating back to the 17th century. Walk around the military garrison, take in the incredible architecture and history of the Parliament buildings and stroll around National Heroes Square.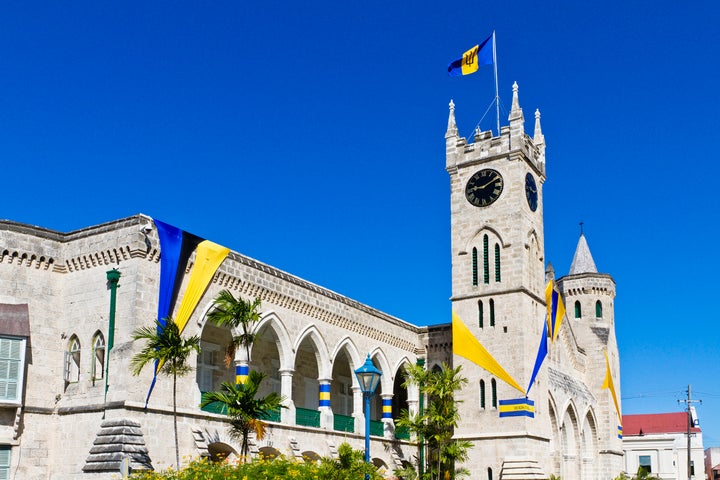 4. Get your drink on.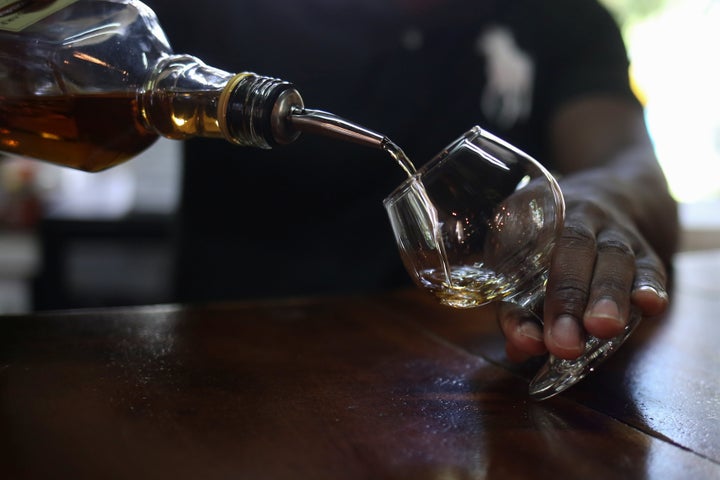 5. Go under the sea in a submarine.
There's only one company in Barbados that offers such tours: Atlantis Submarines Barbados. The best part ― other than seeing turtles and the occasional sunken ship ― is hanging out at 140-150 feet below the surface, popping a bottle of champagne and enjoying a glass of bubbly while you watch the fish swim by.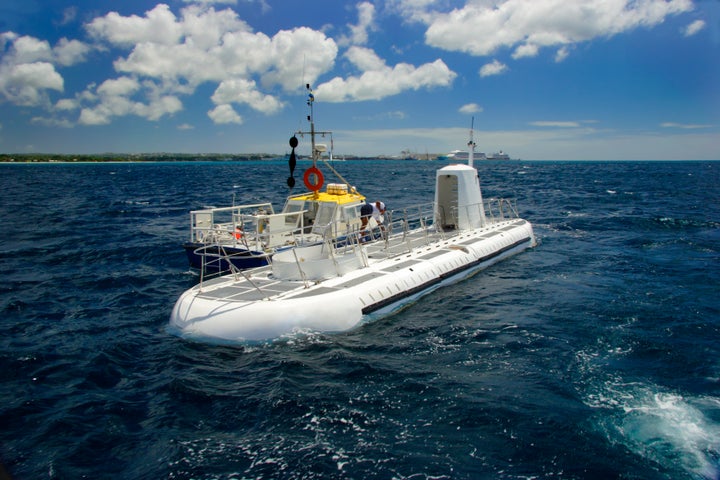 6. Head to Oistins' fish fry on Fry-day.
There's nothing like a fish fry at Oistins Bay Garden. Recognized as the best Barbados has to offer on Friday nights, go here for delicious and reasonably priced seafood, flowing rum punch, amazing music, karaoke and dancing on the beach. Try to get there around 6 p.m. to grab a table, and be sure to check out all the stalls for fun goods to take back home.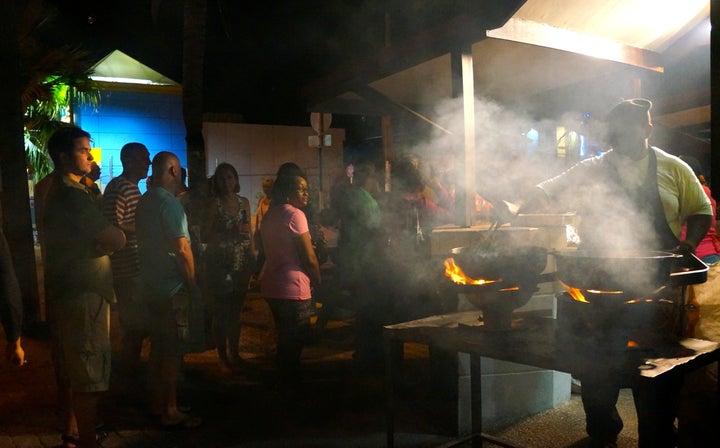 7. Take in a little cricket action.
There are so many places (they're called grounds) to watch cricket, which is the national sport of Barbados. Head to Kensington Oval ― the oldest ground in Barbados ― to watch the national team play. Be sure to brush up on the rules before you go!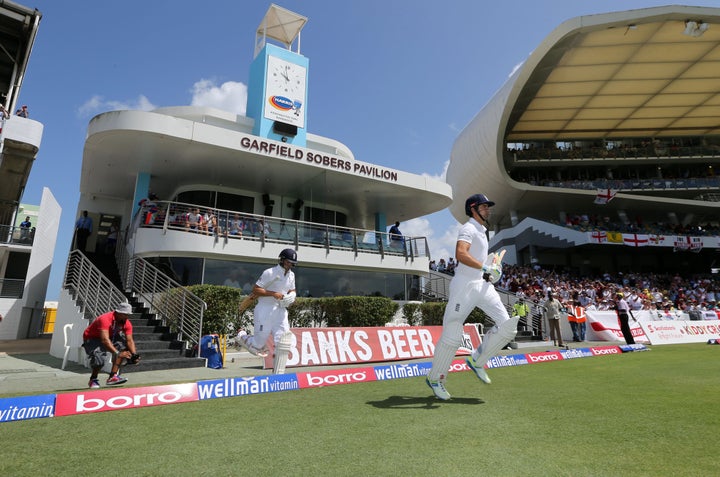 8. Head to Harrison's Cave.
This majestic natural wonder is guaranteed to overwhelm and entertain. Before you go, book a tour online, as the caves are one of Barbados' most popular destinations. There are a few different kinds of tours available, ranging in both time (45 minutes to 4 hours) and price.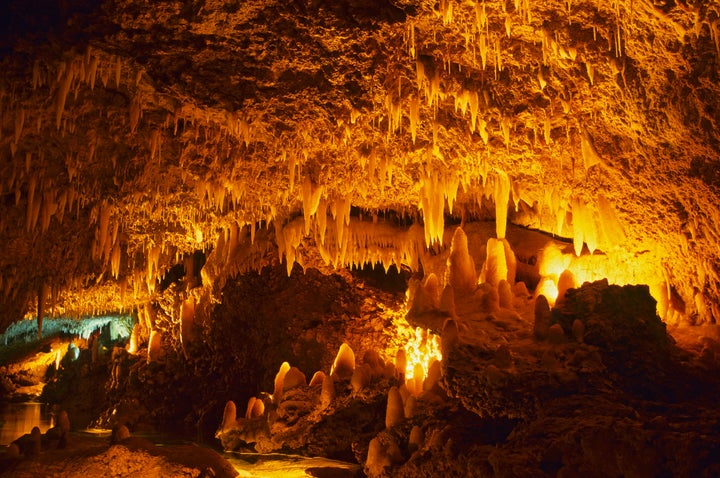 ... Or, if golf isn't your thing, do a meal at The Country Club of Sandy Lane, with its picturesque view of the courses and the ocean. Watch out for Mark Wahlberg and Simon Cowell, who are known to frequent the club.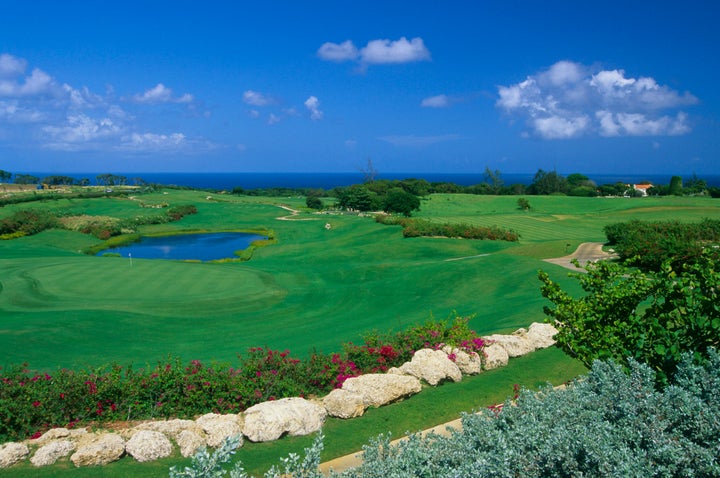 10. Frolic around the gorgeous Flower Forest.
For just $15, visitors can enjoy the 50 acres of gorgeous flowers and trees at Barbados' Flower Forest. Perched 750 feet above sea level, the views here are as outstanding as the setting is relaxing. If you feel inspired to explore even more beautiful foliage, check out Andromeda Botanic Gardens or visit with Green Monkeys at the Barbados Wildlife reserve.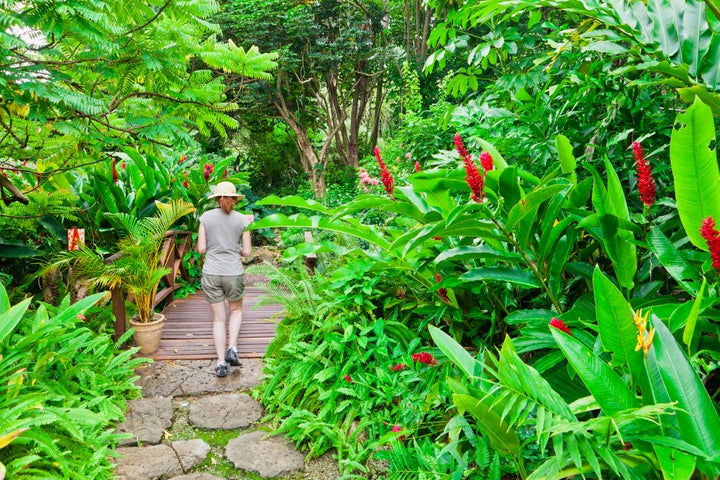 11. Explore the ruins of Farley Hill.
Built in 1818, with continued construction over the next five decades, Farley Hill was once considered the most impressive mansion on Barbados. Though it was destroyed in a fire in 1965, the former home ― now a national park ― is still the perfect place to poke around or enjoy a picnic. Not to mention those breathtaking views!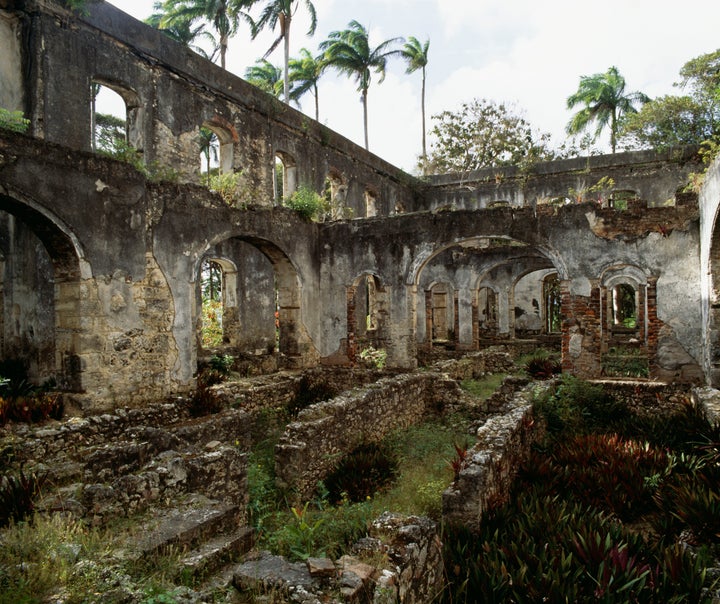 Eating at The Cliff ― which is only open for dinner ― is an unreal experience. While you eat, you can gaze at the water, which is lit up to show off the huge fish, eels and other creatures swimming by. It's expensive ― there's a set minimum per person that's about $132 and there's a dress code ― but you should save this one for your bucket list if you can't go right now.
13. Indulge in some shopping.
If you're a little sunburned and can't lie in the sun, head to the Limegrove shopping center for some duty-free designer duds (or just window shop, like the rest of us). Though it's small, visitors love Holders Farmers Market for its exciting array of Bajan goods or Earthworks Pottery for its beautiful handmade pieces.
...And then, it's back to the beach: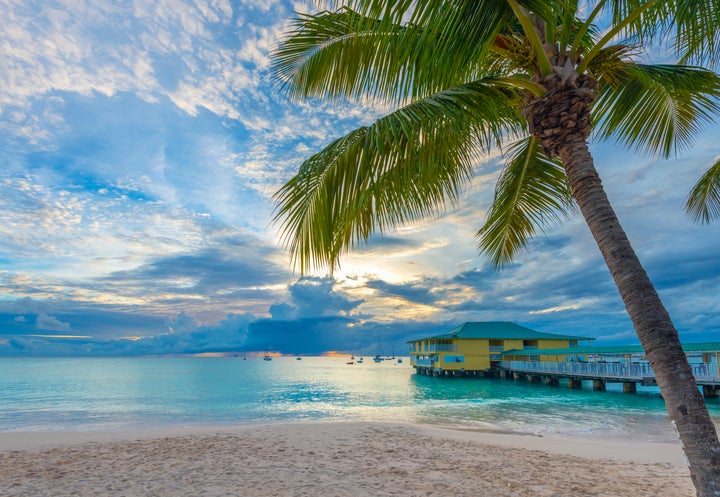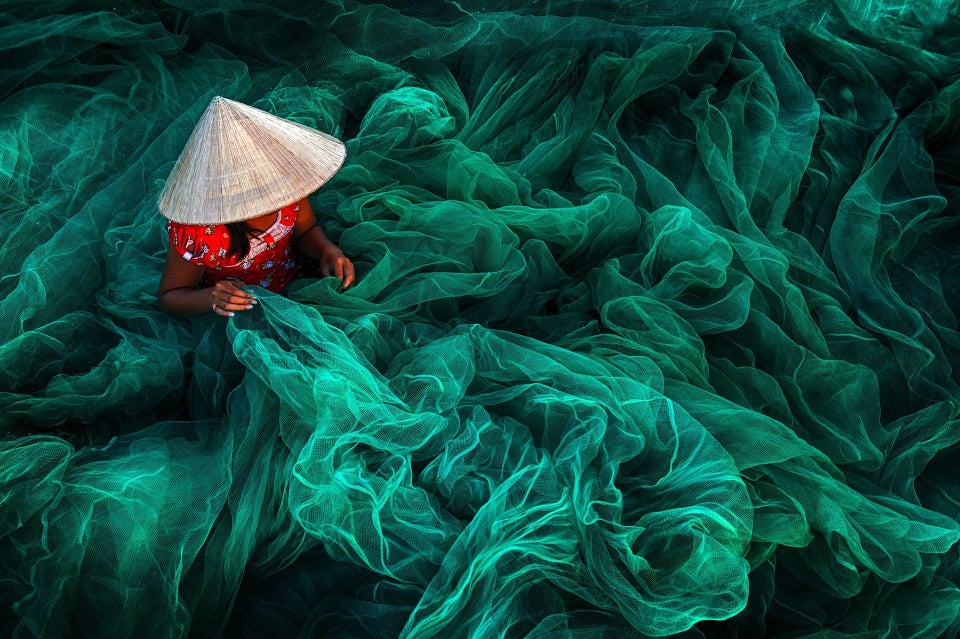 13 Award-Winning Photos That Will Inspire You To Travel The World