After seeing his newborn grandson's monthly growth photos, this hilarious grandpa wanted to get in on the action.
Every month, Mary Beth Valuk has been embroidering her son Luke's age onto onesies to document his first year in a photo collage.
"My dad has said to me for some time that he wanted a matching one for his birthday, so he and Luke could take a picture," Mary Beth told The Huffington Post.
So, when her father, Bob Graham, turned 57 this week, she granted his wish.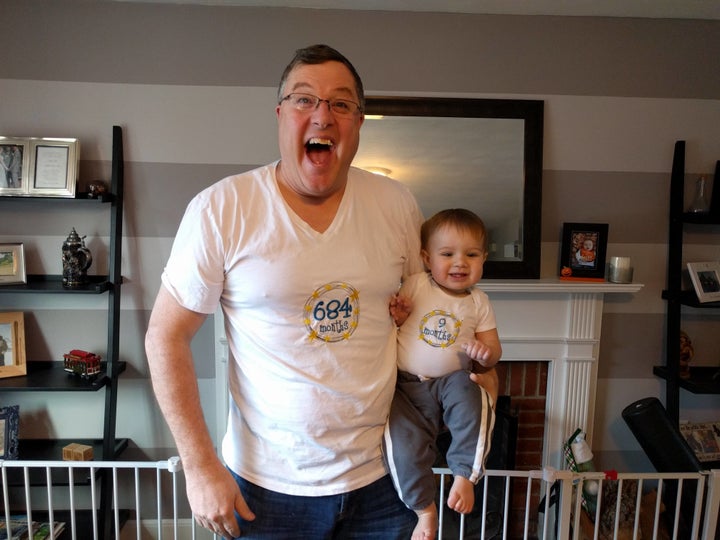 Mary Beth sent a photo of "Grampy" and Luke in their matching embroidered outfits to her husband, Matt, who posted the photo on Reddit.
"I thought it was hilarious," he told HuffPost. "I showed all my co-workers, and they got a good laugh, too. I threw it up on Reddit on a lark before I went to sleep and woke up and it had a bunch of upvotes, so other people clearly thought it was funny too."
Matt said he hopes people get a laugh out of the photo and that they appreciate his wife's creativity.
According to the Valuks, Bob has been enjoying his Reddit stardom. Said Matt, "Grampy said he's 'blowing up like a Samsung phone' and loved the fact he was 'internet famous' for a day."
Related