Nothing says "festive" like a dark, moody tablescape...said no one ever. Until of course, holiday 2017 rolled around.
Fresh, un-cheesy and delightfully inclusive, we think the vibe is also just plain old gawwwgeous. Take a peek at a few of our favorite Pinterest visuals below.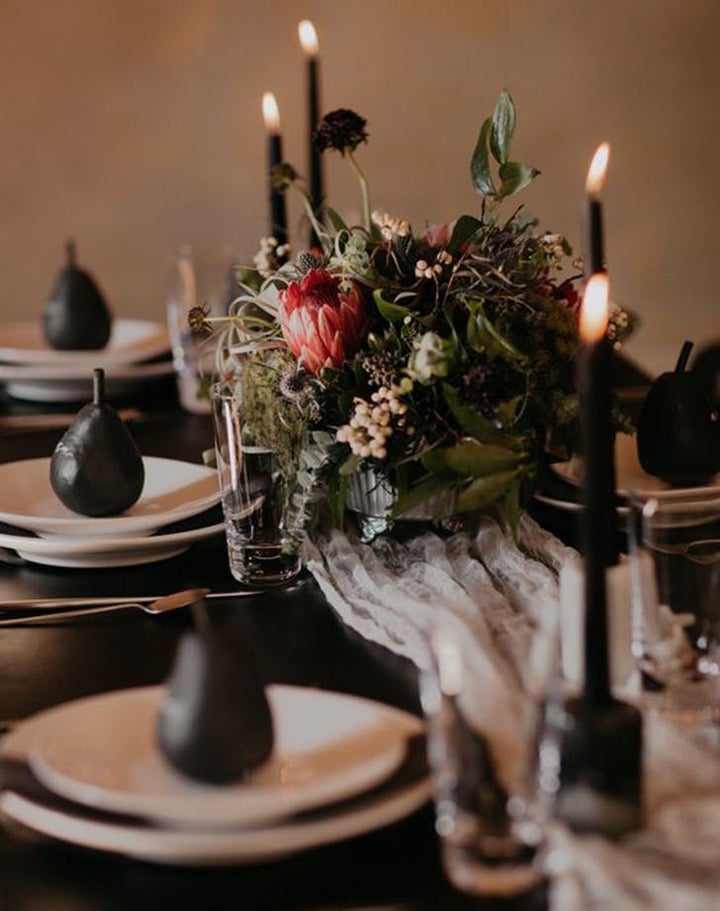 BLACK DETAILS
Golden pear place cards are beautiful. But black pear place cards pack twice the drama. (Bonus points for matching candlesticks.)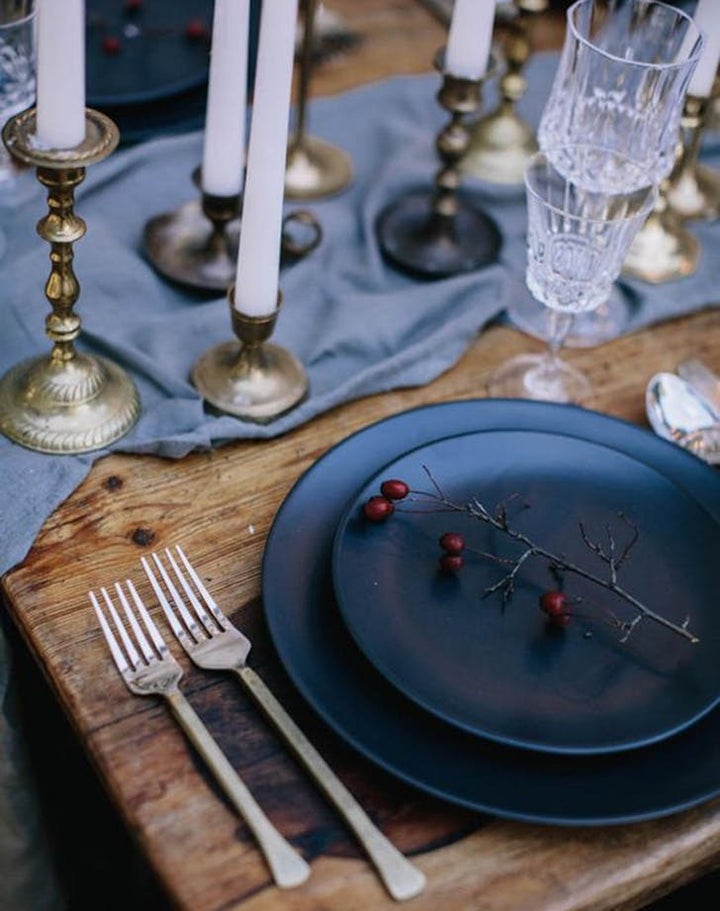 MODERN MIXES
Matte black tableware + antique brass candleholders = moody holiday 2017 perfection.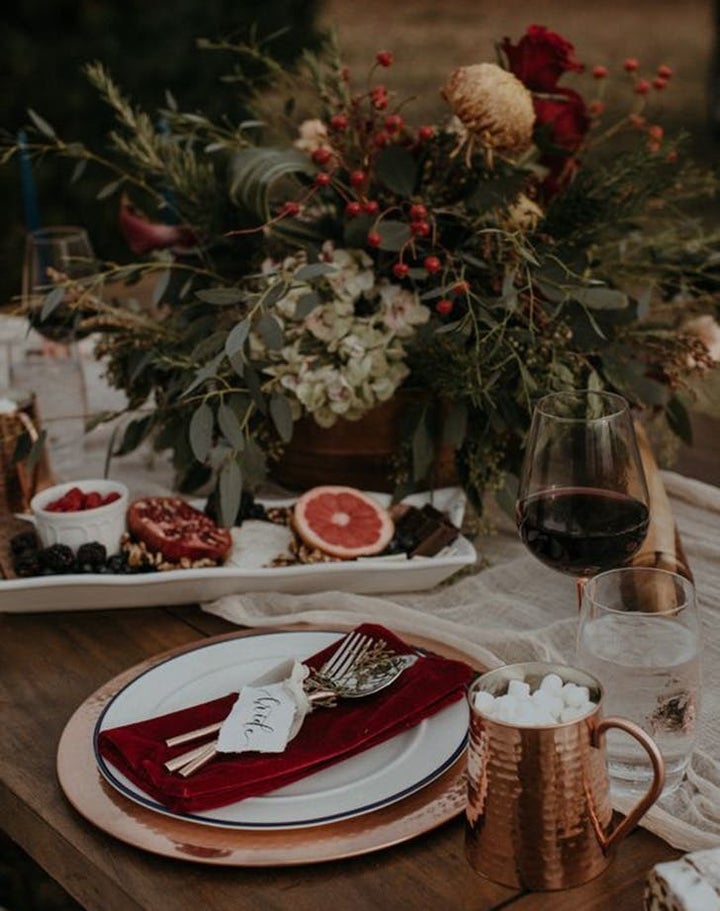 DECONSTRUCTED LINENS
Oh, yes. Give us all the romantically rumpled table runners (and windswept-looking blooms.)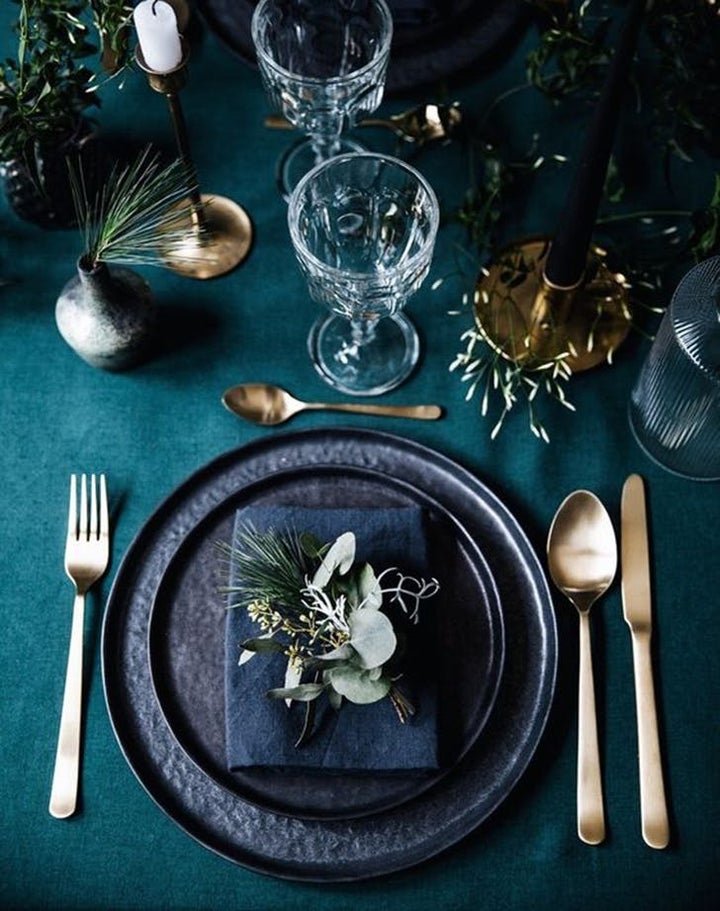 UNDERSTATED FLORALS
It's all about keeping it simple, folks. (Think: evergreen bud vases and pitchers of wildflowers in lieu of stuffy arrangements.)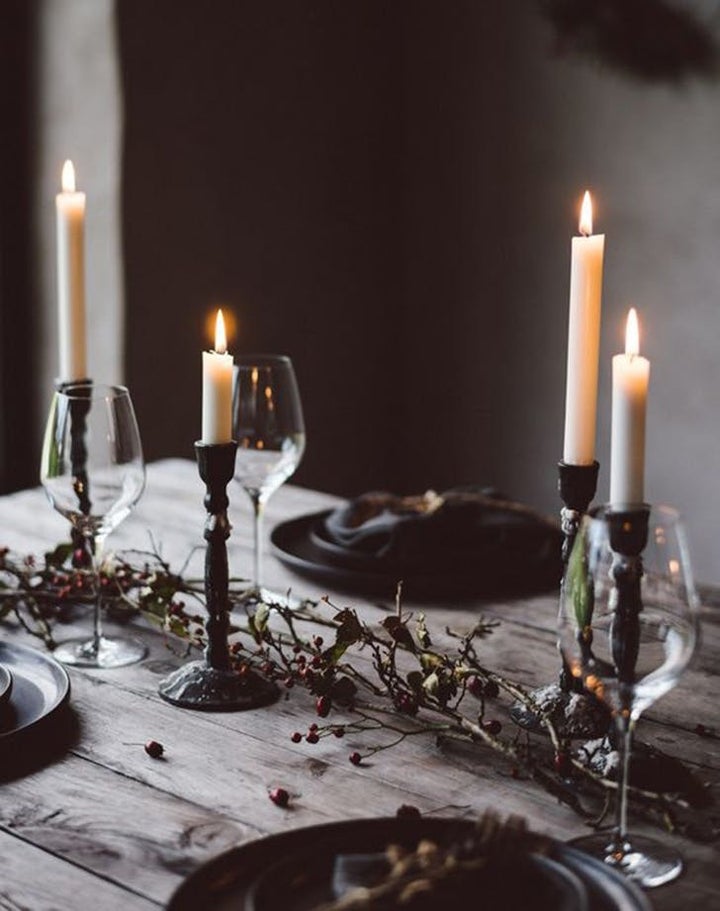 REPURPOSED RUNNERS
Who knew a dead holly berry branch could make such a gorgeous table runner? Swoon.